Click here to get this post in PDF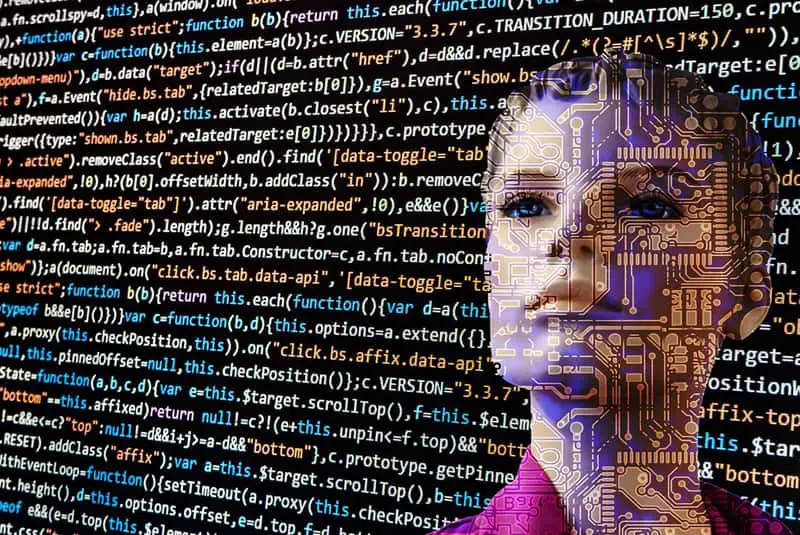 There's a reason companies like Google, Amazon, and Facebook are obsessed with artificial intelligence. As the former tech chief of Baidu, Andrew Ng, said, artificial intelligence will be like the new electricity – a technology that finds its way into practically every aspect of our economy. AI has the potential to improve our lives to such an extent that it might eliminate the need to work at all. Gathering resources might not be a problem at all.
But why is this the case? It sounds so far fetched. It all comes down to what artificial intelligence actually is. It's not just another tool for people to use to become more productive. In its full realization, artificial intelligence is like the creation of a superhuman brain that's able to do all the creative things that we do, and more. The modern world is essentially an invention of the mind, and so you'd expect a much more impressive world to emerge as a result of a more powerful, technologically derived brain.
Right now, that kind of general AI is still science fiction, though companies like Deepmind are working on making it a reality. But that doesn't mean that firms aren't looking for ways already to make artificial intelligence useful in everyday life and their business operations. Artificial intelligence has the potential to complement today's workforce, making each person in a company more productive, improving wealth for all, according to techproresearch.com.
Take a look at some of these companies that are already using smart software to perform better and meet customer needs.
Robot Receptionists
Although robots do not have the kind of intelligence that we associated with people (they're not able to quickly adapt to new environments, for example), they are adept and doing repetitive, simple tasks, over and over again.
Mobiliya, a mobility company based in Dallas, Texas, realized that it was spending a lot of money on reception services. Instead of accepting this as a necessary cost of business, the company wondered whether there was a technological solution to their problems. Surely, management thought, it's not beyond the abilities of a robot to book appointments?
It turns out that it's not. According to the company's chief technical officer, robots have now taken over many of the administrative functions that used to be performed by secretaries. Rather than get rid of the secretaries, however, robots have allowed them to focus on the higher-value, human-centric elements of their work, bumping up their value to the company and making their work more interesting.
Robot receptionists are likely to make their way into a wide variety of businesses with high customer footfall like banks, retail outlets, and insurance firms.
Sales Advisory
Every year, thousands of companies all over the world hire new sales reps. Companies need people who have a knack for finding out what their customers want and using that as leverage to sell a product. But for firms, there's a problem: many of their new sales reps don't yet have the skills to push through customer "pain points" – those concerns that they have about why they shouldn't buy.
Now a company called Outreach has turned to artificial intelligence to solve the problem. Instead of waiting for sales reps to build their skills to the point where they can push through customer objections, companies are using AI to assist them.
The AI system that the company uses is quite sophisticated. Rather than reps wasting time on clients who aren't interested in buying, the firm uses its smart software to identify those who are most likely to buy, based on data collected from the clients themselves and other customers in the sales funnel.
Outreach used to review its sales pipeline manually. It was a time-consuming process. The AI solution speeds things up dramatically by integrating deep learning pipeline automation. The company boss, however, says that trusting the AI to do its job takes a bit of getting used to. But, he says, that with the help of AI, new sales reps can ultimately end up out-performing those who have been in the job for years.
Social Media Outreach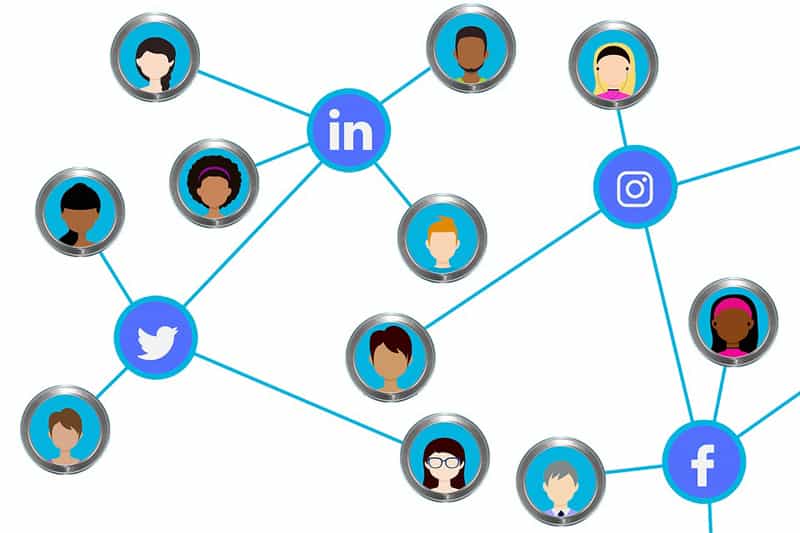 Social media is often touted as a next-gen marketing tool because companies can talk to customers on a one-on-one basis, rather than spamming everyone with the same messages, as in TV advertising. But speaking to your audience individually is easier said than done, especially if you have thousands of customers coming into contact with your social media pages every day.
The National Parks Depot has decided to use AI to solve the problem. Rather than hiring a bunch of reps to send messengers to customers who post on the company's social media pages, it's got a series of bots to do the job for it. When a customer posts a comment, link or picture, the chatbots fire up and sends the customer a message based on their contribution, helping to boost customer engagement by rewarding them with goodies, like coupon codes. Customers, therefore, learn that by interacting with the company, they can get rewards, helping to improve the quality and quantity of online engagements.
The National Parks Depot says that the chatbots help it save around 50 hours of customer service interactions every week, or about 1.5 full-time positions. The fact that computers can answer frequently asked questions means that the sales reps at the company can focus on higher-level tasks and contributions, improving the quality of the organization's social media offerings.
Monitoring Employee Time
Because employees are paid by calendar month, not by the work that they get done, it can sometimes be tricky for businesses to figure out whether they're paying their workers the right amount. In many companies, highly productive employees get paid the same as those who slack off, just because it's hard to keep track of exactly how they're spending their time.
A company called Blackbelt has had enough of this sorry state of affairs. Now they've developed a kind of AI that lets them automatically track how individuals are spending their time. Not only does it help boost employee performance, but it's also great for client transparency. Clients often had to trust consulting companies to be honest about how much time they were spending on a project, but with software (which is anonymous from the client end), shows how much time a consultant is spending on their project through monitoring of their computer.
Accounts Automation
Filing accounts by hand is a major headache, especially in companies with hundreds of bills coming in and out during different accounting periods. DataServ.com says that it's now possible for businesses to track payments that have yet to be received as well as those owed but not yet paid, all automatically through the software.
Companies in the distribution business are likely to benefit enormously from this new kind of accounting. Rather than having to keep track of payments in the supply chain manually, they can keep a log using software and not have to pay staff to check through records to ensure payments are made. Integrated payment systems will take this a step further, automatically shifting money from one company to another and avoiding payment nightmares that used to plague the distribution industry.
Software Automation
Using software to automate the creation of new software sounds like a science fiction nightmare. But it's proving somewhat popular among programmers. A company called Coseer realized a couple of years ago that its programmers were becoming unhappy doing specific programming tasks that were repetitive and tedious. Rather than wasting programmer time, the company decided to design a kind of AI software that would automatically perform these dull functions on programmers' behalf, taking some of the boredom out of their work.
The CEO of the firm says that the new AI has taken what was once a boring task and turned it into something that programmers look forward to doing. Programmers can now play with the AI software, tweak it, and get feedback.
Retail Management
True, retail management isn't the most exciting of work, but it's something that's necessary and an essential part of the economy. The problem right now is that working out whether the head office should visit a store when they should attend, and how much it'll cost to do so isn't an automated process. For most companies in the sector, it's just a matter of guesswork.
A company called Premium Retail Services, however, says that it's developed a new AI that can take the legwork out of store visits, while also optimizing head office time. It says that the software collects data on store performance and then can predict which stores require a visit from management.
On top of this, the company also says that it can help people in the retail sector make better use of their analytics. Creating work orders is also a breeze, they say, thanks to voice-control integration with popular home assistants (which no doubt will work their way into offices in the near future).
So there you have it: how a range of companies are already using AI to boost their output. Could you use AI in your firm?
You may also like: How AI, Machine Learning and Automation will Impact Business in 2018 and Beyond