Click here to get this post in PDF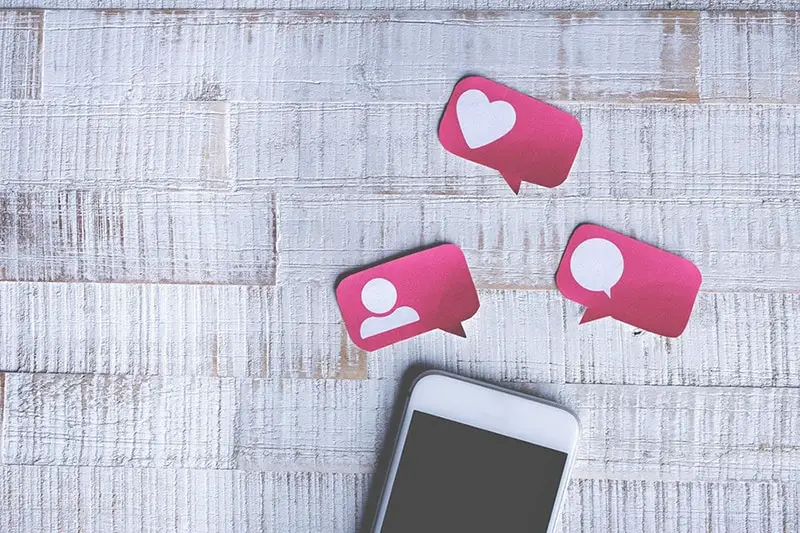 Whether you're just starting in business, or you've been running a company for a while now, you know how difficult it can be to win over a new customer.
Many brands spend a significant amount of time and money marketing to their customers, in hope that they'll be able to convert them into long-term buyers.
However, there's a lot more to earning a loyal consumer base. You will need to develop a plan for deeply connecting with your consumers on an emotional level.
We've got some handy tips here that brands can use to promote themselves and create valuable relationships with their target audience.
1.  Identify your Audience
The first step in successfully building a relationship with your target audience is getting to know them. Unless you know who your customers are, what their likes and dislikes might be, and what they need from your brand, it's going to be impossible for you to speak their language.
Start by creating some buyer personas. These are documents that highlight crucial information about your customers, including where they're from, how old they are, and even what kind of jobs they might have. You can use various sources to supplement your data, including:
Polls and surveys of existing customers
Competitor analysis: Your competitors are likely to have similar customers to you
Market insights and research
Google Analytics and social media marketing tools
2.  Build a Community with a Blog
Once you know what your audience looks like, it's time to build an affinity with them. The easiest way to do this is to publish blogs that answer your customer's most crucial questions or articles that show that you understand how you feel.
Using the surveys that you conducted above, competitor research, and market insights, you can get a feeling for the kind of things your audience wants to read about.
There are even tools like BuzzSumo.com on the web that can help you to find the trending topics related to a specific niche or keyword.
Remember, the key to creating a thriving community with content is making sure that you provide genuine value.
If you can answer your customers' questions in a convenient and entertaining way on your blog, then you'll keep them coming back time and time again. Also, you'll strengthen your position as a thought leader, making it more likely that clients will trust you.
3.  Create Personalized Experiences
The last thing that today's customers want is to feel like just another number in your profits list. You need to make sure that you're connecting with each customer on an individual level, which means investing in personalization.
Adjusting your blog topics and website content to suit the material you know your customers will like is just the first step.
You can also go a lot deeper with the right digital software. For instance, if you have an email marketing tool, you can use it to segment your audience into several different groups. Once you have your groups, you can send different messages to specific customers based on things like:
Their favorite products and services
Their place in the buying journey
How often they interact with your brand
The products they've previously purchased
The tools they use to access your website (computer or phone)
The more personal your messages are, the more special your customers will feel.
4.  Build Relationships Through Social Media
Social media is one of the easiest ways for businesses of all sizes to develop stronger relationships with their customers. You don't need a huge profit margin or a large budget to get started on social media. You can start with simple things, such as hosting regular competitions to keep your audience engaged or posting about trending topics on Twitter.
According to studies from Sprout Social, 91% of people say they believe in the power of social media to keep communities connected.
Find out where your target audience spends their free time online and begin building a social media presence on the platforms that appeal to them.
5.  Design an App
If you can afford it, designing an app for your business could be one of the best ways to connect with your clients on a deeper level. After all, an app allows you to live in your customer's pockets, on a device that they interact with every day.
Mobile apps can be used for everything from reaching it to clients with custom offers to sharing useful information, engaging with customers, and collecting user feedback.
You can even embed push notifications into apps that allow your users to see an offer whenever they pass by a brick and mortar store. These days, acquiring an app for your business is a lot easier than it used to be. You may be surprised by how affordable it is to get started.
Commit to Continued Improvement
Finally, remember that it's essential to listen to your customers if you want to provide them with the best possible experiences. Feedback in the form of reviews and testimonials will give you an unbeatable insight into what your customers like and dislike about their experiences with your company.
This means that it will be much easier for you to construct the perfect moments with your target audience.
In the competitive business environment, there's nothing more important than building a reliable connection with your customers. Make sure you follow the tips above to strengthen those crucial relationships.
About the Author
Ashley Wilson is a content creator, writing about business and tech. She has been known to reference movies in casual conversation and enjoys baking homemade treats for her husband and their two felines, Lady and Gaga. You can get in touch with Ashley via Twitter.