Click here to get this post in PDF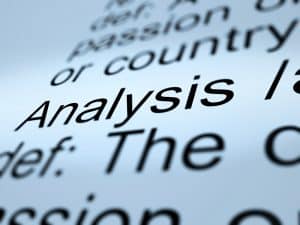 It seems that everyone is talking about digital marketing, website personalization, and the value of big data and the Internet of Things when it comes to getting your customers to buy from you rather than your competition. However, one of the most important things you can do is make sure that the marketing persona you have created is the right one, and that you are targeting the right audience.
Reaching the right audience at the right time (with the right piece of content) is the key to higher conversion rates. Even if your ideal customer sees your ad at the wrong time, when they are rushed or unable to give it the attention it deserves, it won't have the desired effect on them. An ill-timed blog or social media post can backfire, and even damage your reputation.
So how do you target the right audience at the right time?
1.Do Your Research
The advantage of big data is that your potential customers and your current ones are sharing a ton of data with you every day without you having to ask for it. From social media to wearable fitness technology, data is plentiful. This does not even include the data you can gather from visitors browsing habits when they visit your site and the data available from your industry.
However, the key to research is making this data usable. The easiest way to do this is to categorize what data you need to know to achieve your marketing goals, and only collect and analyze the data that you need.
Gender: Gender equality is real, but men and women do have different buying habits and preferences, especially depending on what you are selling. If you sell shoes online, both users will be looking for different items.
Age: Different generations have different needs and desires, and they also shop differently. Younger generations are more likely to buy online with little support needed. An older audience may need phone support.
Income: Does your ideal customer have an excessive amount of disposable income? Or are they just scraping by? Either way, you will need to know how much price is a factor to them, or if value and quality are more important things to emphasize.
Location: Location matters no matter what you are selling. The same shoes that are popular in New York City will not be as popular in Seattle.
Gathering data and analyzing it is the first step to making it useful. Research gives you an idea of what you are working with. The who, what, where, when, and why if you will.
2.Analyze your Competition
There is no reason to reinvent the wheel. If your competition is doing something well, you should certainly look at how you can do the same thing or something similar. If your competition is doing something poorly, or if one of their digital marketing campaigns has failed, there is no reason for you to repeat their mistakes.
A simple way to do this is through social media mapping and analytics: who are their followers who are engaged, and who are yours? Are they using youtube marketing and you aren't? Even a few fundamental questions can tell you whether or not you're putting your efforts in the right place.
Just because your answers are different doesn't mean either of them are wrong. You may just be reaching a different segment of the market. However, this does not mean that the differences are not worth studying.
Once you determine whether or not you are targeting the right audience, and if you are doing better, worse, or just differently than your competition, you will be able to refine your message.
Don't copy their strategy, just use their information to create your own theories aimed at similar results.
3. Check the Time
Once you have narrowed down your target audience, then you can look at timing. Timing depends on what you are selling, how you are selling it, and what the goal of your particular digital marketing campaign is trying to accomplish.
If your purpose is simply to create brand awareness, ad timing is more about just getting the users attention and reminding them that you exist. However, if you are looking for them to take action, your timing is vital.
For instance, if you have a restaurant, you might think that timing just an hour before meal times would be ideal, and it can be. However, if your restaurant requires reservation, it is more important for customers to plan ahead, so ads they will see earlier in the week or around Holidays will work better. Your language should also reflect what they need to do: make plans for the weekend, make reservations for that special day, etc.
In many cases you may want to create a sense of urgency with a limited time offer, but the offering must reach the customer at a time when they are able to respond and are willing to do so. An offer for business services will probably not go over well on Monday morning for instance, when your customer just got to work and has a full inbox to address from the weekend.
The same offer will not be welcome Friday afternoon either, when the same customer will probably be in a hurry to clear their to-do list and get home for the weekend. Knowing this timing and planning your ads, blog posts, emails, and social media activity accordingly will make your content much more successful.
Digital marketing is tough enough, so knowing your target and the right time to reach them will make it much easier. Reaching your conversion goals and demonstrating ROI is essential to your success with digital marketing. Luckily, this can be done through analysis, awareness, and quality market research.
About the Author

Victoria Howes is an entrepreneur, traveler, and consultant to multiple brands including Travelocity, Hotels.com, and Homeaway.