Click here to get this post in PDF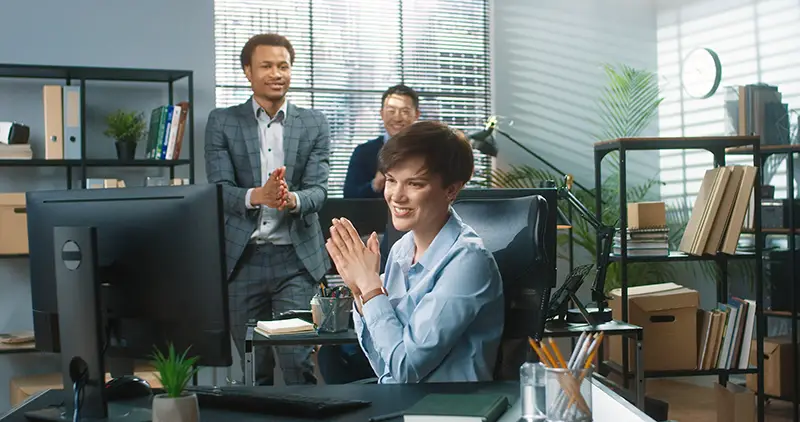 Closing a deal happens when the seller and the buyer both agree to the conditions of the sale. Since only a few prospective clients will self-close a sale, salespersons are responsible for instigating the deal closing process. This procedure can become challenging, especially if the individual isn't open to receiving rejections and doesn't have enough experience in the sales industry.
Building an effective sales strategy is a critical part of a company's growth. By having a clearly defined set of processes, your organizational leaders can develop plans for the future, identify problems, and manage various approaches to sustain the market share. Moreover, creating a sales strategy will allow your sales team to understand the market further and develop product features to satisfy the ever-changing customer needs further.
This article will guide you in consistently giving positive impressions to your remote clients to ensure the speed of the sales deal process.
Electronically Sign Documents
Closing a sale includes finalizing agreements made between the buyer and the seller. So, if the sales appointment has gone well and the client agrees to close a deal with you, you'll have to ask the individual to sign legal documents.
As your company achieves a higher level of success, you'll reach more clients, suppliers, and distributors in a broader demographic. That said, you'll have to schedule online appointments with your business partners, employees, and prospective consumers. However, you can't quickly close sales deals if you need to send and receive contracts, which will cost you more financial burden and lose possible customers.
To improve the efficiency of the sales process, you'll have to partner with a trusted electronic signature (E-Signature) service provider. This essential tool lets you send important business portable document formats (PDFs) to anyone worldwide using mobile devices. You can find articles on how to add a signature to a pdf online to guide you and your clients in effectively utilizing e-signature.
Collect Relevant Client Information
If you want to close a deal, your responsibility revolves around doing your homework instead of quickly moving into the virtual sales process. After adopting an e-signature, the first step in the selling process is researching prospects. This stage is about finding potential clients and identifying if they require your products and services.
Prospecting will show you opportunities to determine if a specific set of customers qualify in buying your offerings. That said, this strategy develops a more effective selling system and enhances your whole sales process once you schedule a virtual conference with your clients online. In turn, you must take necessary actions to generate leads by gathering accurate information about your prospective consumers before scheduling a virtual appointment with them.
Ensure The Ease Of Booking An Appointment With Your Sales Team
After looking for prospective clients, you must prioritize providing ease for your prospects to schedule a meeting with you. You should ensure that your website and social media pages include visible call-to-action that will redirect your audience to a place where they can set an appointment with you. To successfully follow this approach, you'll need to utilize booking forms to allow your prospective customers to select one of the available dates from the meeting calendar. 
You should attach this booking form to your online pages so you can double your chances of a client booking an hour to speak with your sales team. With this widget, your prospects can view all relevant details, and the only thing they'll need is to choose the suitable date that best aligns with their schedules. This strategy helps build up a positive impression on your remote customers even before you present your products to them.
Do A Technology Test
During face-to-face sales meetings, you won't have to worry about your gadget failing you unless you intend to use it to present your brand. However, when meeting with people online, multiple incidents involving technology may occur, which can reduce your chances of closing deals. That said, you'll need to do regular tech checkups for your speakers, camera, and microphone. 
Ensure that all your software is up to date because you don't want to experience a long update installation to kick right before the schedule with a virtual client. In addition, you may want to consider having backup devices in case device failure occurs. Prepare for random power outages or broken laptop chargers so you won't have to cancel online appointments with any prospective clients.
Key Takeaway
Virtual sales appointments can be challenging due to possible tech emergencies, sending a wrong impression to your remote prospects. With that, you'll have to follow these four strategies to have a positive impact on your clients, which can boost your chances of closing sales deals with them. So, with these techniques, you'll never have to worry about representing your organization because you can now impress your potential consumers worldwide.
You may also like: 4 Tips for Building Successful, Long-Term Business Relationships with Pool Service Clients
Image source: AdobeStock