Click here to get this post in PDF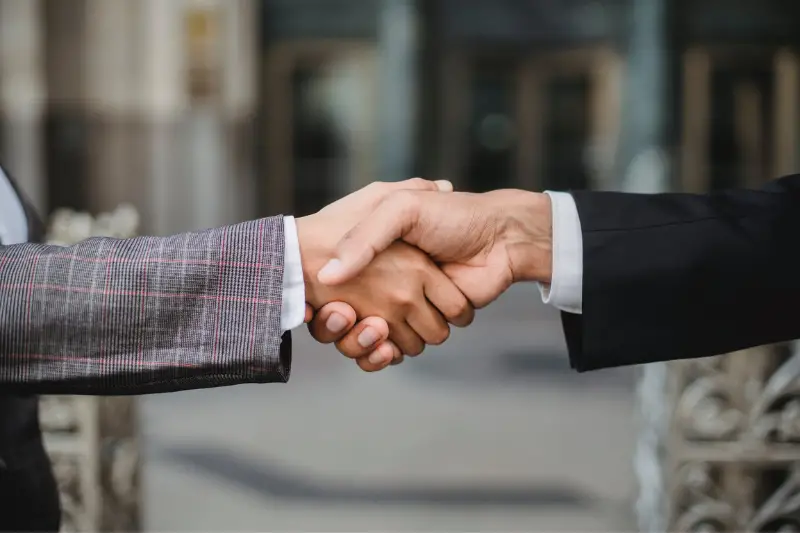 There's an art to closing a deal. Much more than just offering a product or service for a certain price, truly successful salespeople understand that the way they communicate, negotiate, and handle objections is critical to winning the business. The following techniques can help you become a master at closing deals, boosting your sales success, and converting more prospects into loyal customers.
The Competitor Close
It's essential to know your competitors and understand how your product or service compares to theirs. Use this information wisely to illustrate the clear advantages and unique selling points of your offering. By showcasing how you're different or superior to your competition, you can reinforce the idea that your solution is the best choice for the prospect.
For businesses looking to accelerate their sales performance, considering B2B demand generation services can be a game-changer. These services aid in generating awareness and interest around your offerings, attracting and nurturing quality leads that your sales team can convert into valuable customers.
The Assumptive Close
This technique entails speaking about the deal as if it's already done – without waiting for the prospect to confirm their commitment. It's a subtle way of putting them at ease, and it usually works because people don't like confrontation. However, it's essential to approach this tactfully and carefully gauge the potential customer's reactions to avoid coming across as pushy.
The Sandler Pain Funnel
The Sandler Pain Funnel, a revered sales technique, involves identifying your prospect's pain points and systematically addressing them. By asking a series of open-ended questions and deeply understanding their needs, you can expertly tailor your pitch to demonstrate how your solution alleviates their specific issues, leading to a higher likelihood of closing the deal.
The Puppy Dog Close
Remember when your parents told you that once you had a taste of something, you wouldn't want to live without it? That's the principle behind the Puppy Dog Close. Offer your prospect a trial run of your product or service, creating an attachment in the process. Like taking home a cute puppy, once they experience the benefits, it's tough to let it go.
The Now or Never Close
Create urgency by presenting a limited-time offer that can help expedite the decision-making process. By stressing the exclusive nature of the offer and the potential loss they'll face if they don't act quickly, you can encourage them to seize the opportunity. Remember, though, always be genuine about the time constraints and never abuse this technique, as it can ultimately harm your reputation.
The Columbo Close
Remember the classic TV detective, Columbo? He often solved cases by asking just one more question, playing the part of a disarming and inquisitive character. By emulating his approach, you can turn your sales pitch into a casual conversation that initiates a genuine, human connection, ultimately increasing your chance of closing the deal.
The Takeaway Close
The Takeaway Close involves subtly removing part of the offered package or deal, making the prospect feel like they're missing out if they don't act immediately. This technique triggers the fear of loss, which is a powerful motivator that can encourage a prospect to close the deal swiftly. The key to success with this technique is to be tactful and build trust, rather than engaging in manipulative tactics.
The Sharp Angle Close
Adeptly used by skilled negotiators, the Sharp Angle Close involves the prospect making a request, to which you promptly agree – provided they commit to the deal. This works because they feel they've gained something valuable in return, and therefore, they're more likely to agree to close the deal. Be sure to have a deep understanding of your negotiation limits and don't overcommit yourself.
The Emotional Connection Close
Creating an emotional connection with your prospect can significantly increase your chances of closing the deal. Share personal stories, empathize with their situation, and genuinely care about their needs. By proving that you understand and appreciate their perspective, you can build trust and foster a sense of loyalty – ultimately leading them to believe that they're making the right decision by choosing your offering.
The Consultative Close
Be more than just a salesperson; act as a consultant and provide valuable advice to your prospects. Offer tailored solutions to their problems and genuinely express your interest in helping them succeed. By positioning yourself as a trusted partner who wants them to thrive, you can organically bring the conversation to a close and secure the deal.
By cultivating these powerful sales closing techniques, you may be well on your way to mastering the art of closing deals. Remember, successful salespeople are adaptable, empathetic, and responsive to their prospects' unique situations – so continuously hone your skills and learn from each experience. With persistence, practice, and dedication, you'll see your conversion rates soar.
You may also like: Tips For Dealing With Negative Feedback From Employees
Image source: Pexels.com