Click here to get this post in PDF
Running a pool servicing business comes with opportunities and challenges in equal measure. Your employees face a range of difficulties, from irregular working hours to stringent deadlines.
Likewise your customers can present problems, especially if something goes awry and they have reason to be dissatisfied.
As a business owner, you need to balance your responsibilities to your employees and your clients to keep everyone happy. Here are some tips to make this easier, with the long term aim being to build lasting relationships that fuel your company's success.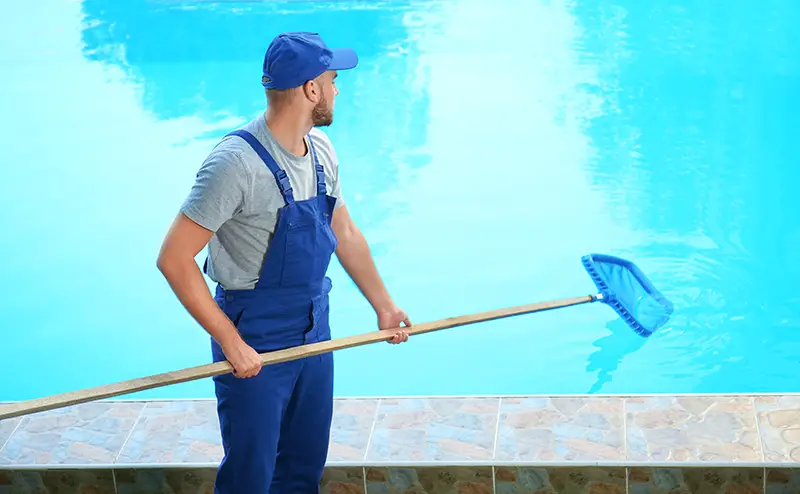 Tips to keep your pool cleaners happy
Job satisfaction in the pool servicing industry is not always possible to guarantee, yet employee morale can be improved if you empower team members with the right tools.
Obviously this covers the cleaning and technical equipment they need to fulfill their professional duties. However, it also means providing them with the digital solutions that streamline the way they provide services to customers.
For example, with the pool service software for Quickbooks on this page, you can synchronize your accounts with your field operations in real time. This keeps workers in the loop and also means it is a breeze to bill clients and chase invoices.
Tips to keep your clients happy
The things which will keep pool servicing clients content are largely the same as in any other business context. People will appreciate working with businesses that are responsive to their communications, proactive in dealing with concerns and willing to provide flexibility when handling their unique needs.
Things like transparent pricing, prompt servicing and hitting agreed-upon deadlines will all help to forge the kinds of relationships with clients that can last for years.
Thoroughly training cleaners and technicians in your employ is crucial as well. This will prepare them to tackle any obstacle they might face on a job efficiently, and leave clients impressed. Conversely, if team members turn up and know the bare minimum about what is expected of them, this will clearly give customers a bad impression.
Furthermore, when mistakes are made, it is better to take them on the chin and do all you can to make amends. The concept of 'the customer is always right' may be an old one, but it should stand you in good stead in the long term.
Take action for successful relationships
Another important aspect of the relationship-building process in the pool servicing industry is to avoid being passive.
Do not just sit there and wait for prospective customers to come to you, or for existing customers to get back in touch. Instead have a firm marketing plan that lets you reach out and engage with clients directly, winning them over in the first place and then making sure they remember you when their pool next needs maintenance.
Know when to stop selling and start servicing
While marketing is important, at the end of the day it is the quality of the servicing that you offer which will keep clients onboard.
It is all about striking a balance. Selling strategies will be necessary at first, but once a client has agreed to hire you, it is better to get on with it and exceed their expectations with what you deliver. Well-trained, well equipped and polite employees will help in this regard.
Conclusion
Any pool servicing business has the potential to satisfy clients and establish lucrative relationships with them.
The fact that not every company in this industry does so demonstrates that there is always room for improvement. So, reflect on your own sales figures and loyalty levels to see if you too could do more.
You may also like: Characteristics of Good Business Partners
Image source: Shutterstock.com