Click here to get this post in PDF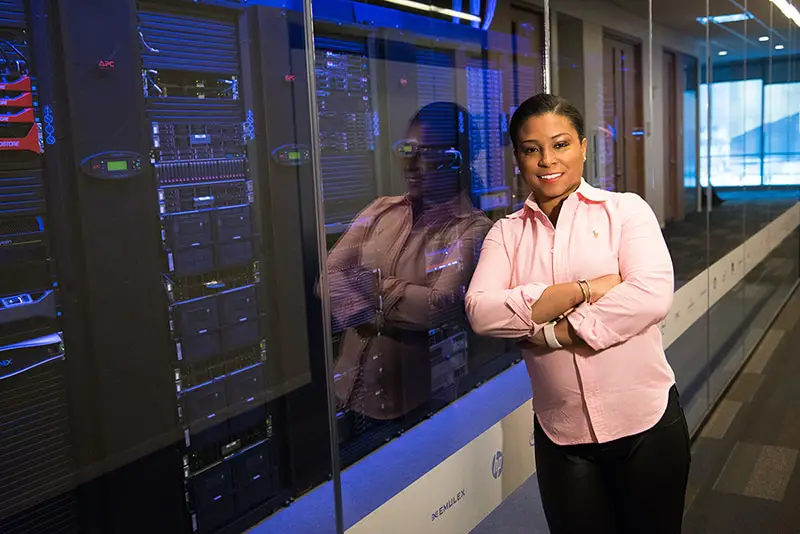 Data security should be a top priority for any organization. The 2019 Cost of Cybercrime report by Accenture indicates that U.S. companies lost about $27.4 million in 2018 from incidents emanating from cybercrime. This figure represents a 20% increase from what was experienced in 2017.
Data has become a critical component in today's business world. The cybercriminal underworld knows this and is coming up with sophisticated data breach methods every day. For this reason, CIOs need to ensure their businesses are super prepared to handle data breaches over the coming year.
Secure Company Data through Regular Backups
One of the important ways of mitigating data breach incidences and ensuring continuity of your operations is backing up your data. Advanced threats like malware, ransomware, and other evolving attack vectors need to be anticipated and measures put in place to stifle them.
When looking for a data backup solution for your organization, carry out due diligence to understand the type of security offered by a service provider. Ask yourself the following:
How will your data be secured against potential threats?
What security measures for preventing security breaches does the provider have in place?
What type of tests are carried out to ensure proper security controls are in place?
What security parameters have been implemented to prevent potential internal data breaches?
One of the critical security frameworks that a provider should be using is SOC 2 (Service Organization Control 2). The SOC 2 certification is issued to service providers that have gone through a detailed, thorough audit to confirm the implementation of specific security controls related to the handling and storage of data.
Signing up with a cloud service provider that is SOC 2 compliant will give you peace of mind. This is because SOC 2 compliant companies follow strict principles regarding handling and managing customer data.
So, what does SOC 2 compliance entail, and what does it mean for your data? Check this Complete SOC 2 Guide for more information.
Overview of SOC 2 Compliance
The Service Organization Control reporting platform is a set of standards developed by the American Institute of CPAs (AICPA). The standards are meant to guide organizations in handling complex and diverse security issues, as well as provide a framework for measuring compliance.
SOC 2 compliance standards are designed for companies that deal with data management and storage. Examples of these organizations include software-as-a-service (SaaS), data processing, colocation, and data hosting providers.
SOC 2 compliance is based on five "trust service principles" of managing customer data. These principles are:
Security
Privacy
Availability
Processing integrity
Confidentiality
The SOC 2 principles are a framework that customers can use to organize their requirements and concerns about how their data is managed by service providers.
Let's delve deeper into the principles
Principles of SOC 2 Compliance
To be SOC 2 compliant, service providers must undergo an audit to prove that they have clear and well-documented strategies around the five principles of compliance.
1. Security
Service providers must ensure that their systems are well-secured against all types of unauthorized access. This should be done by implementing various access control protocols, such as intrusion detection, two-factor authentication, network and application firewalls, among others.
2. Privacy
This principle addresses how the system collects, stores, and manages personal data. The data collection, management, and storage process should align with the organization's privacy policy notice as well as AICPA's privacy rules.
The privacy principle covers access control, encryption, and two-factor authentication.
3. Availability
This principle defines how accessible a company's systems, products, and services should be. The accessibility should be defined in the service level agreements (SLA) as well as the contract.
 The availability principle covers things such as monitoring and handling of security incidents, as well as disaster recovery.
4. Processing Integrity
At its core, processing integrity looks at whether a system achieves what is designed to do. For example, does the system process data according to the security protocols in place and in a timely manner? Moreover, does it meet the performance requirements agreed upon between the vendor and the buyer?
The processing integrity principle involves process monitoring and quality assurance.
5. Confidentiality
Confidentiality relates to the access of data by specific groups. The principle involves the use of network and application firewalls, access controls, and encryption to maintain data integrity.
Why is SOC 2 Important?
SOC 2 is not a mandatory compliance requirement. However, voluntary compliance is becoming recognized as a way for companies to demonstrate their commitment to securing their customer data. Companies that are SOC 2-compliant have implanted data security at the core of their operations.
The SOC 2 compliance audit takes over a month to be completed and is undertaken by impartial outside auditors. Therefore, customers that sign up with SOC 2-compliant service providers can rest easy knowing that their personal data is secure.
You may also like: 3rd Party Vendor Audit Program Management
About the Author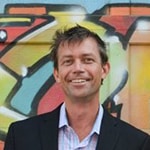 Ken Lynch is an enterprise software startup veteran, who has always been fascinated about what drives workers to work and how to make work more engaging. Ken founded Reciprocity to pursue just that. He has propelled Reciprocity's success with this mission-based goal of engaging employees with the governance, risk, and compliance goals of their company in order to create more socially minded corporate citizens. Ken earned his BS in Computer Science and Electrical Engineering from MIT.  Learn more at ReciprocityLabs.com.