Click here to get this post in PDF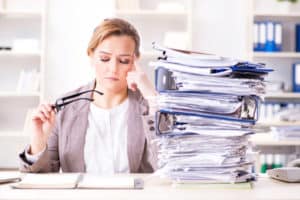 Business operators increasingly need to partner with service providers to enhance their overall strategic operations. Regardless of whether you are a retailer in need of a vendor or a healthcare provider in search of electronic health records 3rd party vendor, you will need to undertake due diligence so that you create a vendor risk management audit program for your third-party vendors.
Vendor Management Audit
What Do Common Supply Stream Information Security Risks You Face?
You may not know it, but data breaches emanating from your internal supply stream function is the most significant information security threat that you face. According to the IBM X-Force Threat Intelligence report of 2018, the number of injection-type breaches almost doubled in 2017. The report also highlights that a whopping 79% of cyber-attacks were injection-based. These kinds of attacks mainly occur when malicious actors attempt to hijack or control a system through the placement of malicious codes into systems or servers. 
Malware injection attacks often mislead cloud-based services and systems into providing information. Whether this is done through cross-site scripting attacks, SQL injection, or command injections, malware injection attacks exploit any weaknesses that might be in the Platform-as-a-Service (PaaS), Software-as-a-Service (SaaS), or even Infrastructure-as-a-Service (IaaS) vendors, to access your data.
Why Start With a 3rd Party Risk Assessment?
When undertaking a risk assessment, you need to review all potential threats that your 3rd party service providers tag along with them. Nevertheless, these threats are evolutionary. As the threats evolve, so do their comorbid risks. Malicious actors also continuously update the way they infiltrate data. Therefore, you must start with primary risks before expanding to a continuous risk monitoring model.
Some of the significant risks that typify the use of third-party vendors include:
System access
Network access
Authorization access
Data access
Regulatory compliance risks
Ransomware and malware threats
How is Risk Management Different from Vendor Management?
When you undertake risk management, it merely means that you have listed potential risks that vendors pose to your data. On the flipside, vendor management mainly focuses on the life cycle of the relationship. You should look at vendor risk management as a program that is akin to being a baseball team manager. If you are trying to prevent the risk of injury to pitchers on your team, you cannot have them on the starting lineup in every game. In this regard, you must come up with a strategy for selecting a new pitcher for each game. Simply put, one approach cannot take you through the entirety of the whole season.
Likewise, you need to do the same thing as far as vendor risk management is concerned. While at it, you must keep in mind the fact that each third-party vendor that you work with comes with varying risks. Some may be slow when it comes to running security patch updates while others may be faced with firewall issues. To mitigate all risks that come with third-party vendors, you will need to come up with an overarching strategy that can protect your information by sealing loopholes that vendors bring with them. While mitigating the threats, you also need to establish a long-term process that enables you to adjust to a dynamic threat environment.
How to Create a Vendor Management Process with a Security-First Approach
Your internal risk management program needs to establish control and risk prevention strategies that guarantee the confidentiality, accessibility, and integrity of your data. This should be done with a security-first approach. After you have established controls that you think are accessible, you can utilize them as a template to create a vendor management program.
Your IaaS, PaaS, and SaaS providers are not only critical to the maintenance of business continuity but also enable business operations. To mitigate business interruption risks, you will need to ascertain that throughout the relationship lifecycle that you have with vendors, you trust them but still ensure that their controls are verified.
Using Audit Reports to Ensure Third-Party Risk Management
If you are using vendors to ease any IT burdens that are associated with your business, it is advisable to ascertain that they maintain a cyber-security stance that is aligned to yours. Even though audit reports provide an external assurance over your vendors' cyber-security management, you need to monitor your third-party vendors continuously. This can be done by auditing their services, systems, software, and networks.
Even though it is hard to establish whatever your vendors are always doing, the use of automated tools can help you gain control over their activities. Through big data analytics, you can aggregate publicly-available information thus gaining insight into your vendors' operations. By monitoring known vulnerabilities that have an impact on your vendors continuously, it will be easy to appraise their security stance to ascertain whether it aligns with yours.
You may also like: Compliance Tracking Software Roadmap
About the Author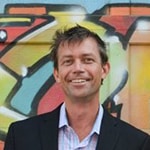 Ken Lynch is an enterprise software startup veteran, who has always been fascinated about what drives workers to work and how to make work more engaging. Ken founded Reciprocity to pursue just that. He has propelled Reciprocity's success with this mission-based goal of engaging employees with the governance, risk, and compliance goals of their company in order to create more socially minded corporate citizens. Ken earned his BS in Computer Science and Electrical Engineering from MIT.