Click here to get this post in PDF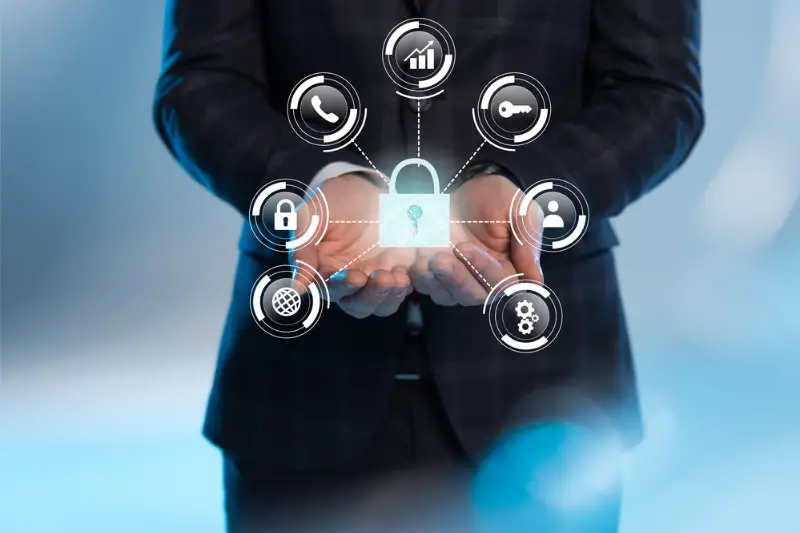 The modern business environment is heavily data-driven. Companies gather, process, and generate vast amounts of data. It comes as no surprise that data plays a crucial role for the majority of businesses worldwide, especially in terms of decision-making, marketing efforts, customer insights, and gaining a competitive edge against direct competitors. 
This is why it has become paramount for organizations to implement effective data retention policies. 
Only by ensuring data retention best practices are appropriately applied can companies balance data utilization and compliance with regulations, ensuring the security and integrity of their valuable assets. 
This article tackles data retention best practices and delves into the potentially dangerous pitfalls of not implementing such procedures. 
Understanding Data Retention
To establish an effective data retention policy and incorporate best practices, it is essential to first understand the concept of data retention. Data retention refers to the method of storing data for a specific period, usually per legal and regulatory requirements. 
By defining the retention period for different types of data, companies can mitigate risks associated with data breaches, privacy concerns, and litigation. This practice enables organizations to maintain data for as long as necessary while avoiding the accumulation of unnecessary or obsolete information.
Complying with Legal and Regulatory Obligations
One of the primary reasons for implementing a data retention policy is to ensure compliance with various legal and regulatory obligations to prevent severe overheads and legal issues in the long run.
Information protection and data retention policies are very particular in sectors including healthcare, finance, and e-commerce. These rules are meant to safeguard client privacy, stop fraud, and guarantee openness in company dealings. By upholding these standards, businesses can prevent fines, legal action, and reputational harm.
Regularly reviewing and updating the policy in response to evolving regulations is essential to make sure your company stays compliant with these requirements and avoids potentially costly legal issues.
Secure Data Storage and Access Control
Data security is a critical component of any data retention policy. It is vital to safeguard sensitive information from unauthorized access, modification, or deletion, which is why this should not be an aspect of business intelligence where companies are to be scampy. 
Organizations are encouraged to invest in robust data storage systems that provide encryption and access control features. Encryption ensures that even if data is compromised, it remains unreadable and useless to unauthorized individuals. Access control mechanisms, such as user authentication and role-based permissions, allow companies to restrict data access to authorized personnel only. 
To secure an additional layer of protection against data loss induced by hardware failure, cyberattacks, or natural disasters, businesses must practice regular backups and secure offsite data archiving.  
Risk Management and Data Disposal
Effective data retention policies should incorporate risk management strategies, including identifying and categorizing data based on its value, sensitivity, and potential risks. Organizations can determine the appropriate retention period for each data category by conducting periodic risk assessments. 
For example, customer data may have a more extended retention period due to legal requirements and ongoing business needs, while temporary employee records may have a shorter retention period. 
It is recommended that companies clearly define protocols for data disposal, including secure data destruction methods, as it ensures that outdated or unnecessary information is adequately eliminated. This way, businesses can reduce storage costs and minimize the potential risks of retaining data longer than necessary.
Data Archiving: Preserving Historical Records
A thorough data retention policy must include data archiving. In order to free up capacity on primary systems, it entails shifting inactive or less often accessible data to long-term storage. In addition to lowering storage costs, archiving makes it possible to quickly retrieve old documents when necessary. 
Companies may maintain compliance, save crucial data, and improve their core storage infrastructure by putting in place an effective data archiving strategy. Additionally, data archiving guarantees that companies have access to historical data for audits, legal proceedings, and business analysis. Separating active from inactive data aids in effective data management, enhancing system performance.
Main Pain Points of Not Using Data Retention 
The main pain point for companies that don't use data retention is the potential loss of valuable information and the inability to leverage that data for various purposes. Here are some specific pitfalls that such companies may face:
Missed Insights and Analytics
By implementing data retention, companies accumulate historical data over time. However, businesses not practicing data retention risk missing valuable insights and analytics derived from long-term trends, patterns, and correlations. This can hinder the ability to make data-driven decisions, identify market trends, understand customer behavior, and optimize business processes.
Compliance and Legal Risks
Many industries and regions have specific data retention requirements imposed by regulations and laws. If these requirements are unmet, businesses may face legal repercussions, penalties, and reputational harm. Companies without data retention policies may find it challenging to comply with regulatory requirements, especially if they cannot offer auditable records of their information handling and operational data retention procedures.
Loss of Competitive Advantage
Data is increasingly recognized as a valuable asset that can give companies a competitive edge. By utilizing historical data, organizations can uncover valuable insights, improve operational efficiency, personalize customer experiences, and develop targeted marketing strategies. Without data retention, companies may lose out on opportunities to gain a competitive advantage and be left in the dust by their direct competitors who deploy data-driven marketing campaigns.
Incomplete Customer Profiles
Maintaining a comprehensive view of customer interactions and preferences is essential for effective customer relationship management. Data retention allows companies to build detailed customer profiles over time, enabling personalized marketing, improved customer service, and better retention strategies. With data retention, companies can maintain accurate and up-to-date customer profiles, which can result in missed opportunities and subpar customer experiences.
Incident Response and Security
In the event of a security breach or data incident, having access to historical data can be of critical value for incident response and forensic investigations. Data retention enables companies to analyze past activities, detect anomalies, and identify the root causes of security incidents. Without data retention, companies may face challenges in investigating and mitigating security breaches, potentially leading to prolonged downtime, increased damages, and compromised customer trust.
Conclusion
By adopting best practices such as secure data storage, compliance with legal obligations, risk management, and data archiving, companies can protect sensitive information, avoid regulatory penalties, and streamline their data management processes. 
You may also like: The Importance of Data Security for Business Brand Marketing
Image source: Depositphotos.com