Click here to get this post in PDF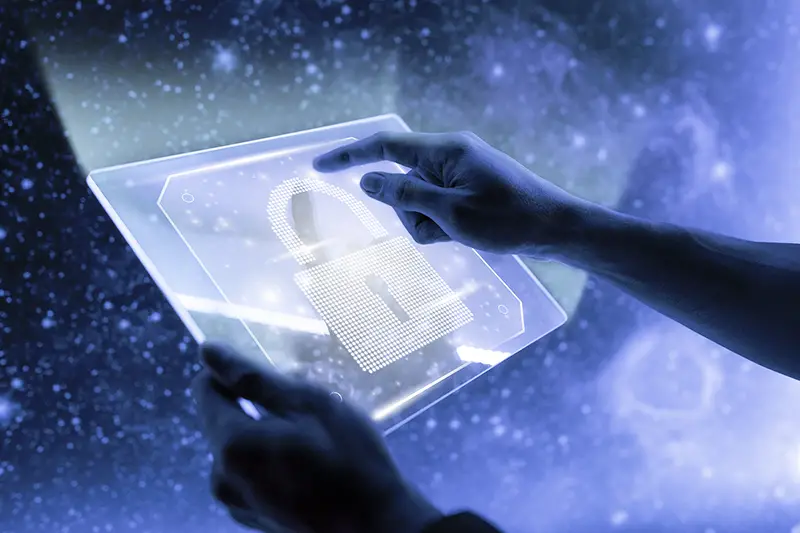 Data security is undeniably an absolute necessity for businesses, especially those heavily reliant on customer and client information. With a large amount of personal information about individuals that can be used during online marketing, companies should be taking the necessary steps to ensure that their company brand marketing is safe and confidential.
Without taking the proper steps to ensure data security, companies run the risk of financial loss, loss of reputation, and even jail time.
Why is data security so important to business brand marketing?
Having data stolen is a big mistake that can cost companies financially and reputationally. Not only can a company lose a large amount of money through fraudulent charges, but customers can be unwilling to use their company's services in the future.
Moreover, with so many businesses that use customer data and personal information, customers see it as intolerable that a company would even risk exposure of their information.
For companies, this equates to a loss of business.
In addition, customers can turn to social media sites and post negative information about a company and its services. This negative information can instantly spread across the internet and lead to a loss of reputation, potentially costing a company a significant amount of money.
How to ensure data security
While hacking and stealing confidential information might seem impossible, hacking technology has advanced to the point where even companies that take proper security measures can still fall prey to hacker attacks.
With high-profile data breach cases flooding news feeds, companies cannot afford to let their guard down. They must implement proper security measures to ensure that no confidential information is hacked or leaked.
Here are five essential steps you can take to keep sensitive data safe.
1. Use encryption technology 
Encryption technology will help to ensure that company data and personal information, such as credit card numbers, social security numbers, and other types of key pieces of information, can't be accessed by unauthorized parties.  
This is a method of encoding data and turning it into incomprehensible code so that hackers and other unauthorized individuals cannot decipher it. If private data is encrypted, hackers cannot use it to steal identities or commit other types of crime.
Encryption helps ensure that companies do not face costly fines and hefty lawsuits resulting from data breaches.
2. Keep emails secure
Email is another potential security problem for businesses. For many companies, emails are a primary channel for both external and internal communication. They can contain loads of sensitive information, making emails a prime target for hacking attacks.
Companies that offer electronic communication services should ensure that their emails are encrypted. This will prevent hackers from accessing and viewing company information.  
When emails are not encrypted, hackers can access and view files, contact phone numbers, address information, and more. Hackers can also use emails as malware to spread viruses to a company's network.
On top of encryption, emails should also be archived appropriately. Archiving software help companies access and restore their emails as needed while guaranteeing that they comply with relevant regulations. 
3. Require Secure Passwords 
When setting a company's password requirements, companies should ensure that users create passwords that are difficult to crack or guess.
Creating a strong password means choosing a password that is at least 12 characters long, contains a mix of letters and numbers, and isn't easily guessed. It's also a good idea to change passwords regularly.
In addition to creating a solid password, companies that use password databases should also ensure that their database is encrypted.  
4. Require Two-Factor Authentication 
Two-factor authentication refers to when companies require users to enter a pin code, sent via text or email, to gain access to their network.
Hackers try to gain access to networks in various ways, but one of the most common is phishing. In phishing attacks, attackers attempt to trick you into giving up sensitive information, such as login credentials.
Two-factor authentication allows you to choose a security question and provide an answer, which helps prevent phishing attacks.
5. Monitor Activity 
Companies should also monitor their network activity at all times. This will make sure that any suspicious activity or hacking attempts are reported to the appropriate parties. 
In addition, if hackers gain access to your sensitive information, your company should ensure that you immediately seek legal advice to help prevent this. 
Conclusion
Data security is an essential aspect of any business, especially for companies that are heavily reliant on customer and client information. Without taking the necessary steps to ensure that data is secure, companies run the risk of financial loss, loss of reputation, and even jail time. 
Data security is an absolute necessity and should be taken seriously by companies.
By following these five essential steps, your company can protect its sensitive information from hackers and other unauthorized individuals.
You may also like: 5 Simple Tips to Increase Cyber Security for Small Business
Image source: Rawpixel.com