Click here to get this post in PDF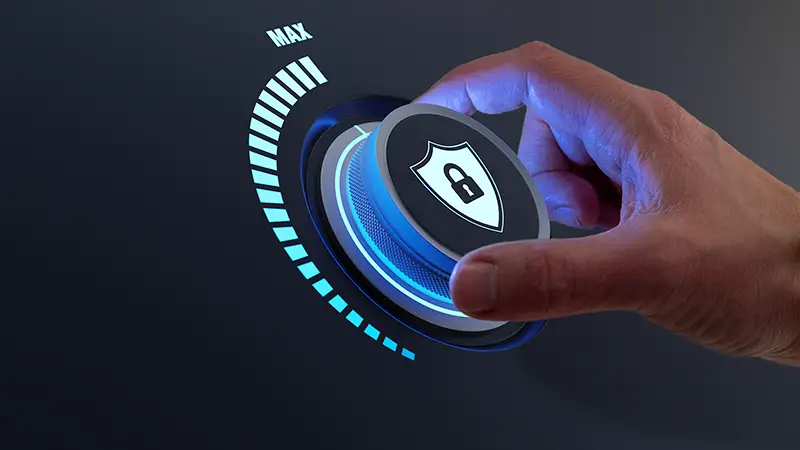 As a small business owner, you know that protecting your company's data is critical. Cybersecurity is a complex issue, but these simple tips can help you protect your business from online threats. Network security consulting will make your systems as secure as possible, while regular backups can ensure that your data is safe in the event of a breach. Following these simple tips will keep your business safe from cybercrimes.
What Is a Cyber Threat and Why Should It Be of Concern?
A cyber threat is a type of online attack that can jeopardize the security of your company's data. Cyber threats can come in many forms, including malware, phishing attacks, and ransomware. These attacks can cause financial damage, data loss, and even business interruption. In Software Escrow, for example, we have provided a simple, secure, and affordable package that includes the highest security levels in the industries for over 20 years.
It's important to take steps to protect your business from these threats, as they can have a serious impact on your bottom line. Cybersecurity is an integral part of any business's risk management strategy, and it's crucial to ensure that your systems are as secure as possible.
Types of Cyber Threats for Small Businesses
There are many different types of cyber threats that can target small businesses. Some of the most common include:
Malware
Malware is a type of malicious software that can damage or disable your computer systems. It can be spread through email attachments, infected websites, and USB drives
Phishing attacks
Phishing attacks are attempts to steal your personal information by masquerading as a legitimate organization. They often occur through emails or text messages.
Ransomware
Ransomware is a type of malware that can encrypt your company's data and hold it hostage until you pay a ransom. This can be a devastating attack for small businesses.
DDoS attacks
DDoS (Distributed Denial of Service) attacks are attempts to flood your system with traffic, causing it to crash. This can disable your website or network and prevent you from accessing your data.
What Are Some Simple Tips to Increase Cyber Security?
There are many things you can do to increase your small business's cybersecurity. Here are a few simple tips.
1. Keep your software up to date
Make sure you keep all of your software up to date, including your operating system, web browsers, and applications. Out-of-date software can be a target for cybercriminals. By keeping your software up to date, you can help protect your business from online threats.
2. Use strong passwords
Use strong passwords for all of your online accounts. A strong password should be at least eight or more characters long and include a mix of uppercase and lowercase letters, numbers, and symbols. Passwords are your first line of defense against cybercrime, so make sure you use strong ones!
3. Back up your data regularly
One of the best ways to protect your business from data loss is to back up your data regularly. By backing up your data, you can ensure that you will have a copy of your files in the event of a data loss or ransomware attack. Backing up your data is one of the simplest and most effective ways to protect yourself from cyber threats.
4. Educate your employees about cybersecurity threats
Make sure your employees are aware of the dangers of cybercrime. Teach them how to identify phishing emails and other online threats. Employees are your first line of defense against cybercrime, so make sure they are armed with the knowledge they need to protect your business.
5. Install a firewall and anti-virus software
Firewalls and anti-virus software can help protect your business from online threats. Firewalls can block unauthorized access to your network, and anti-virus software can detect and remove malware from your system. Installing a firewall and anti-virus software is a simple and effective way to increase your company's cybersecurity.
Is It Necessary To Seek Network Security Consulting Help?
Network security consulting can help you identify and mitigate potential threats to your business. A consultant can assess your current security measures and make recommendations for improvement. They can also help you develop a plan to respond to a security breach, should one occur.
If you're not sure how to protect your business from cybercrime or feel like you're struggling to keep up with the latest threats, network security consulting will be a valuable investment. By working with a consultant, you can rest assured knowing that your systems are safe and secure.
You may also like: Why Cybersecurity Is Everyone's Responsibility
Image source: Shutterstock.com