Click here to get this post in PDF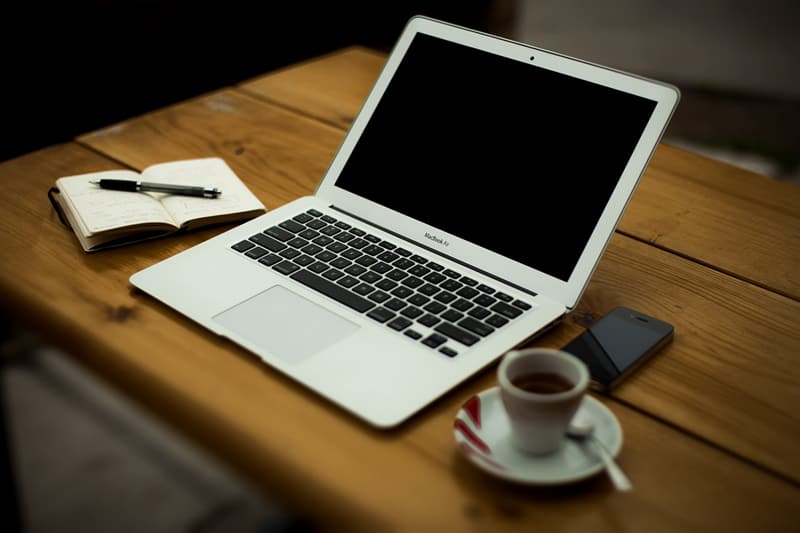 Nothing ruins Sunday brunch with your relatives like having to describe your job description for the nth time before they trigger an existential crisis. "I blog," you say, and they respond with, "How is that different from writing?" You can't seem to respond with an explanation, because both have a lot of similarities.
Don't worry, you're not alone in this. Thousand of people are Googling "Am I a writer or a blogger?" just like you are. It's hard to articulate how writing and blogging are different, but you're sure they are. We're here to agree with you.
In this article, we'll be explaining what differentiates writing from blogging. Afterward, why don't you send this to your relatives so they'll understand it, too?
Blogging is a specific type of writing
Writing is more of an umbrella term and encompasses countless industries. Generally, to have the professional title as a writer, you're probably working in the publishing industry like writing books, magazines, and news articles for public consumption.
Blogging, on the other hand, falls under the general term of writing but is targeted to a specific industry (like marketing.) In layman's terms, blogging is a type of writing.
Blogging requires more than just writing
While blogging does require more skills than writing, industries tend to see bloggers as less than writers because the truth of the matter is, anyone can be a "blogger" as long as they know how to use the internet.
Blogging isn't just writing a blog post, posting it, and then voila, you're officially a blogger! In reality, successful bloggers need knowledge and skills that take years to master.
Before even crafting a blog post, bloggers must learn how to navigate software like SEO (Search Engine Optimization) tools and keyword optimization. On top of that, you need to keep a pulse on industry trends because those topics work wonders for generating traffic.
If you want to become a successful blogger. I'll highly suggest that you check out SEMrush. With this great tool, you'll be able to see exactly which strategies that work and who not. In that way, you'll be able to make sure that you don't water time on your marketing efforts. (Affiliate link)
Blogging doesn't stop there. After brainstorming worthy ideas, you must put your writing skills to the test in order to produce creative output that will catch the attention of users. Once that's done, you must plan your content accordingly, evenly spacing out your posts so as not to spam users. You also have to balance that with the consistent volume of posts so that you don't lose their interest.
Writing uses language; blogging uses keywords
Another difference between writing and blogging is the lifeblood of their respective content.
Writing uses language and everything it has to offer. From technical terms to flowery purple prose, writers use language for a variety of purposes.
News writers use short and concise action words to deliver the latest news in the area; fiction writers stretch their creativity to fabricate a make-believe world users can lose themselves in for a few hours.
The most important thing that matters in blogging is keywords. Keywords are useful for this: attracting readers and ranking at the top page of Google.
For bloggers, the strategic placement of keywords is in itself a stressful task because one mistake can disqualify you from achieving your goal.
As a profession, writers get paid to write and bloggers get paid to generate traffic
Even as professions, the basis of which writers and bloggers get paid is different.
Writers get paid to, obviously, write. They get paid to generate meaningful content through the masterful art of language.
Conversely, bloggers are also paid to generate meaningful content, but that's not where it ends. Bloggers get paid to generate traffic as a result of their content. Rather, writing is a means to an end for bloggers.
Writers write paragraphs; bloggers write sentences
You can easily tell who's a writer and who's a blogger by looking at how they structure their content.
Writers structure their articles by clumping together sentences to form a coherent paragraph centered on an idea before smoothly transitioning into a new paragraph. This kind of writing is predominant in traditional companies like publishing houses.
It's rare to see a book with short paragraphs. When we skim through a book, it's almost as if the paragraphs never end.
Bloggers, however, write sentences for better readability. When writers are concerned with word choice, typos, and sentence structure, bloggers are concerned with headers, font sizes, keyword density, and line spacing.
Writers aim for longer content than bloggers
In relation to my previous point, writers generally tend to aim for longer content than bloggers.
Writers can spend years writing a 300-page book or a 5,000-word exposé for their respective industries but bloggers cap it at 2,500 words (and that's already pushing it.)
Bloggers write a variety of lengths but average at around 1,000 words per article, depending on the topic and angle.
This isn't to say that writing and blogging are mutually exclusive. One can be a writer and a blogger if anyone chooses. Both can be fulfilling passions, especially if you have no trouble keeping track of your character count!
You may also like: Think Blogging Is All About Online? Think Again
About the Author
Jayson Antonio is an Outreach Specialist at WordCountTool.com that offers useful tools such as Word Counter Tool, Character Counter Tool, Scrabble Word Finder, Pomodoro Timer, and Mind Map Tool for your creative writing. In his free time, he enjoys traveling, writing and playing mobile games.