Click here to get this post in PDF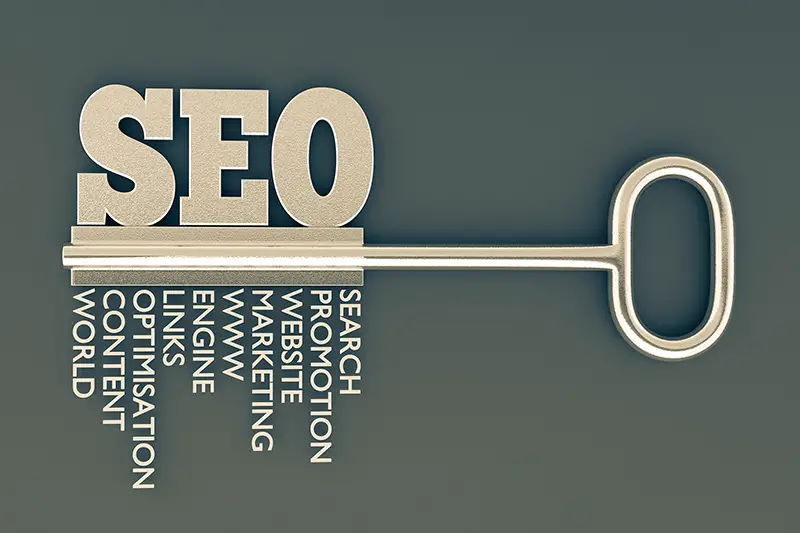 If you're a blogger, you've probably had the experience of writing an amazing post that gets zero traffic. If this keeps happening to your blog, it may be time to rethink your approach to content creation. First, it's important to remember that many factors determine whether someone will visit your site. According to a report, an online session begins with keywords on a search engine 93% of the time. Therefore, keywords are crucial, and here's how you can target them with blog posts.
Choose Your Keywords Wisely
Choosing the right keywords is an important part of your SEO strategy. It's easier to rank for targeted keywords, and you can get more traffic from Google if they think your content is relevant to their users.
Keywords are words or phrases people type into Google when searching for something online, so choosing keywords relevant to your business, target audience, and content is important. You also want to ensure there aren't any duplicate or near-duplicate blog posts already, as it will hurt your chances of ranking by Google.
You should choose at least 7-10 keywords per post – this will help you rank in search engines like Google and Bing when someone searches for those terms. The best way to find good keyword ideas is by asking yourself: what would my reader be typing into their browser?
If you don't have any experience in keyword research, it's a good idea to work with a reputed SEO company like Go Beyond. SEO companies hire dedicated experts who can help you identity the most relevant keywords for your website.
Create Great Content
The first step in targeting keywords with a blog post is to create great content. When you write about topics you are passionate about and that your audience will enjoy, it shows in the quality of your writing. If you're writing about what interests you and not just what's relevant to your audience, this passion will come through in how well-written the content is, and people will notice.
In addition, if your blog posts are unique and haven't been covered by other blogs before, they may catch the attention of search engines like Google or Bing (which means more traffic). It also increases their chances of being shared on social media platforms such as Facebook, Twitter, LinkedIn, and Pinterest. Another way for people outside your target audience to discover new content on your site (which should ideally be directly related).
Include Keywords in Your Subheadings
Subheadings are the perfect place to use keywords in your blog posts. They break up the content, make it easier for readers to digest, and help search engines understand the structure of a post. For them to work, though, you need to use good ones. So use one or two keywords in each subheading and ensure they're relevant to what's being written about next.
A good way to think about this is that subheadings aren't like titles. They're more like mini-titles because they should give a summary of what's coming next. If there's not enough information in a particular section for an effective subheading, then consider breaking it down into multiple sections instead of trying to force one key phrase into an ineffective title/subtitle combo.
Create a Compelling Title
One of the most important things you can do when writing a blog post is to come up with a title that will resonate with your target audience. A title that captivates and draws readers in will encourage them to click on your story and read more.
To create a compelling blog post title, consider what people are searching for on Google when looking for information on the topic you want to cover. It would help if you also considered making your blog post stand out from other articles already published on your site or elsewhere online (you know, those posts that might be getting more traffic).
One way to do this is by using keywords in your title to appear higher up the search results list when users type those words into Google. Once again, though, don't overdo it. Too many keywords could work against you, as search engines may see them as spammy or irrelevant if there's no context around them. So use as many relevant terms as possible without going overboard.
Include Keywords in the Meta Description and URL
Make sure that your meta description is between 150 and 160 characters long, and it should be a summary of your article. It is the first thing people see when they click on a result in Google search results. If you don't have time to write a descriptive meta description, consider hiring someone who can do this for you. They often charge up to $20 per post, depending on how many keywords are included in their description.
The most important part of writing a great meta description is using keywords. While including some general phrases about what the article is about ("learn how to grow tomatoes"), also have specific terms like "how-to guides" or "guide to growing tomatoes" so that search engines know exactly what kind of content they're going to find once someone clicks through from Google's results page.
Link to Other Pages on Your Site With Keywords as Anchor Text
Another way you can use keywords effectively in your blog posts is by linking them to other pages on your site. When you do this, the link's anchor text will appear as blue text in the browser window when someone clicks it.
Try using two or three keyword phrases in your anchor text to ensure they're descriptive and relevant. Also, don't forget to repeat these keywords at least once within body content, so they appear in search engine results.
Your Blog Can Be an Important Tool in Lead Acquisition
Your blog can be an important tool in improving your search engine rankings. By publishing content regularly, you're telling Google that you have valuable information to share with visitors. The more quality content you post, the higher your search engine rankings and the better your chance of someone finding your site. And with traffic comes the opportunity for lead acquisition. You can go beyond SEO at this point to delve into lead acquisition and convert them to generate revenue for your business. 
A blog can also help build an audience for your business or brand, one that's interested in what you have to say and more likely to buy from you. It helps customers get to know the company behind the website, which builds trust and increases confidence in buying from them.
Conclusion
In summary, we're seeing that the key to a successful blog post is not just the words you choose but how they all work together. If you can create a blog with great content and uses keywords effectively, your readers will be much more likely to engage with it. You should think about both of these things when planning your next post or article so that everything works together as a whole.
You may also like: 5 Ingenious White Label SEO Strategies
Image source: Shutterstock.com