Click here to get this post in PDF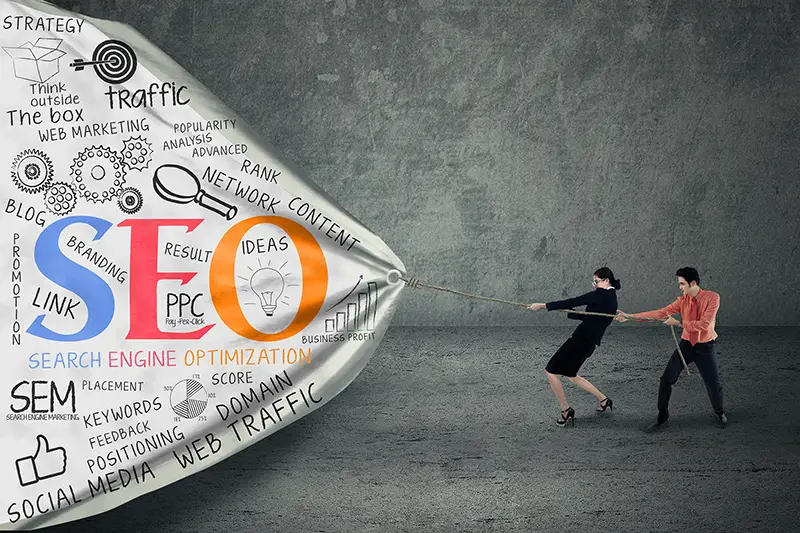 As an agency offering White Label SEO services, you should present a strategy detailing how you will execute the project from beginning to end to your partner company. 
Given that performing SEO is complicated, you should already anticipate the need to modify or abandon your initial plan and adapt to a new one. Additionally, you should be counted on to quickly determine what you need to do to help your client, such as improving their website to grow their business. 
Indicators should be clear as day to you, so you can present a roadmap to your client with a definite timeframe as to when their campaign will be completed. Remember that with a proposed strategy in place, it'll be easier for you to improve it on the fly. 
Having said that, here are some of the ingenious White Label SEO strategies you can adopt:     
Essential White Label SEO Strategies 
Thorough SEO Audits
SEO audits are performed to determine the strength of a particular webpage. At present, digital marketing agencies start any relationship with a client by performing a site audit, sometimes even for free.
However, auditing sites properly can be tricky. While the software is available to help collect data, it can prove costly, especially for smaller agencies. Also, you need to know what you're looking at to provide proper recommendations to your client.
Remember to look at site speed and page performance to see if your client's site is friendly to search engine algorithms.
Finally, an effective site audit determines whether or not your client's website is meeting specified conversion metrics. 
The range and diversity of Google universal search results, coupled with videos, books, images, and other media, benefit everyone in the SEO industry. 
According to a marketing report, video and image formats dominate Google's mixed results, but just a few sites utilize SEO for these criteria. Incorporating these into your overall strategy will undoubtedly help you stay ahead of the competition.
Reputation Management
Most businesses don't consider review generation a significant ranking signal for search engines. Even if they do, most overlook the need to respond to both positive and negative feedback. Yet, having a solid set of reviews on a business may be the one differentiator that propels them to the top of search results.
At least one study indicated that review signals account for 15% of local search engine ranking in local SEO.
You can help a company obtain reviews and respond to negative feedback as its partner White label agency. You can arrange this after every purchase through email, text messaging, or by incorporating it into an email list sent out to their customers regularly. 
Additionally, you can design review funnels for their business or go into the back end of your client's website and add schema markup for reviews to start displaying in search results.
User-Generated Content
While most are bothered with the most recent Google algorithm update, it's high time that businesses forget about developing high-quality content on their own.
Instead, now is the right time to start thinking about how to find and engage brand advocates in generating content for your clients. Utilizing guest blog articles, comments, testimonials, and Q&A, you'll be able to help create excellent opportunities for content that's both fresh and diverse. 
Social Networking SEO
Last but not least, don't allow your client's content to just sit around one corner. You need to find ways to promote these excellent materials beyond conventional social posts and submission sites. Connecting with social-savvy elites who consistently engage with your client's content is a good way to start.
Bottomline
As you very well know, SEO takes a lot of time and resources. One of your primary goals as a White Label SEO agency is to focus on your core skills. 
Not only should you put your client's needs first and take the time to understand their expectations, but you should constantly be on the lookout for efficient ways to elevate your SEO services.  
You should find the ingenious White Label SEO strategies included on our list to be as helpful as they are effective. 
You may also like: Top 5 SEO Tips for Small Businesses in 2022
Image source: Shutterstock.com