Click here to get this post in PDF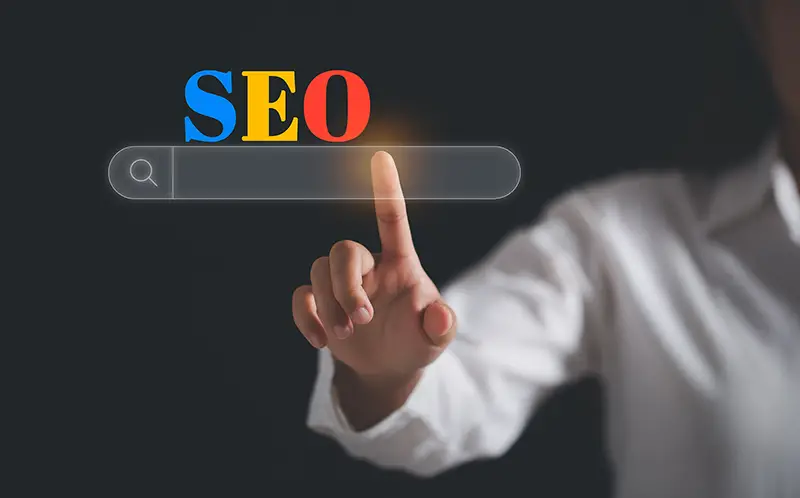 Search Engine Optimization, or "SEO" for short, is a process of improving the ranking of a website on search engines. In other words, it's a way to get your website seen by more people. SEO can be an essential tool for getting new customers and growing your business for small businesses, but it can also be quite challenging. Here are five tips for small businesses to keep in mind regarding SEO in 2022 for a small business.
Create the Right Content
The first thing you will want to do as a small business focusing on search engine optimization is to create the right content. Unfortunately, many small businesses make the mistake of thinking that any content is good, especially if the content itself is trending. However, it's a little more nuanced than that, and there are many factors that the Google algorithm takes into consideration when ranking a site. 
If your website is about marketing for businesses, ensure that the content you create relates to marketing for businesses. Many small businesses find great success when working with an agency that specializes in SEO. SEO agencies like Figment Agency are experts in the field and can identify growth opportunities. We recommend you read more about the different types of SEO services they can offer.
The main takeaway here is that the content you are creating needs to answer users' questions and provide substance, rather than just being a vehicle to stuff keywords in.  
Plan Your Content
The next tip is very closely related to the first one: plan your content wisely. While searching for the most popular keywords within your industry is always a good idea, and creating content around these keywords is a fantastic approach, you need to think a little bit deeper than this. 
One very effective strategy, for example, would be to find a specific topic that is popular in your industry. Then you would find many smaller sub-topics that relate to the main topic and create content for those. Finally, you would have the main topic be linked to each sub-topics; now, you have created a topic cluster and a topic pillar. Not only does this cover what your visitors will potentially be searching for after reading a little bit about one specific subtopic, but it also signals to search engines like Google that your content runs deep. 
Improve the User Experience
Another incredibly important tip for small businesses in 2022 is to improve the user experience as much as possible. The user experience is, as the name suggests, the experience of visitors entering your site. You might not be aware of this, but the user experience is an important factor that Google considers when ranking websites.
However, more than this, creating a positive user experience will go a long way with your visitors. You should focus on improving the speed of your website, or in other words, how quickly your web load, how easy it is to navigate, and how well it answers your visitors' questions. Not only will a positive user experience keep users coming back, but it will also increase your ranking. 
Focus on Links
One of the most crucial aspects to focus on as a small business would be to increase your business's authority. Of course, one of the products the performing search engine optimization is that you will begin to build credibility and trust within your audience if they consistently see your website in the top ten search results.
One very effective way of building authority would be to focus on links. It might seem slightly counterproductive to have website links on your website that take users away from your domain; however, if you choose high-quality links to use, they will provide utility to your visitors, and you will be seen as a problem solver. 
Pay Attention to Results
Finally, the last tip for small businesses that are attempting to improve their rankings would be to pay attention to the results. You need to perform analytics whenever you implement an SEO change or strategy to determine how well it works. 
For example, if you have just started a new link-building campaign, you need to wait at least a month to see if it has brought any positive changes. Similarly, if you have restructured your website to improve the user experience, you need to check back to see if it has done anything. It will also be a very good idea to perform website analytics to see which pages are visited the most and which are visited the least.
You may also like: Why SEO Is The Future Of Digital Marketing?
Image source: Shutterstock.com