Click here to get this post in PDF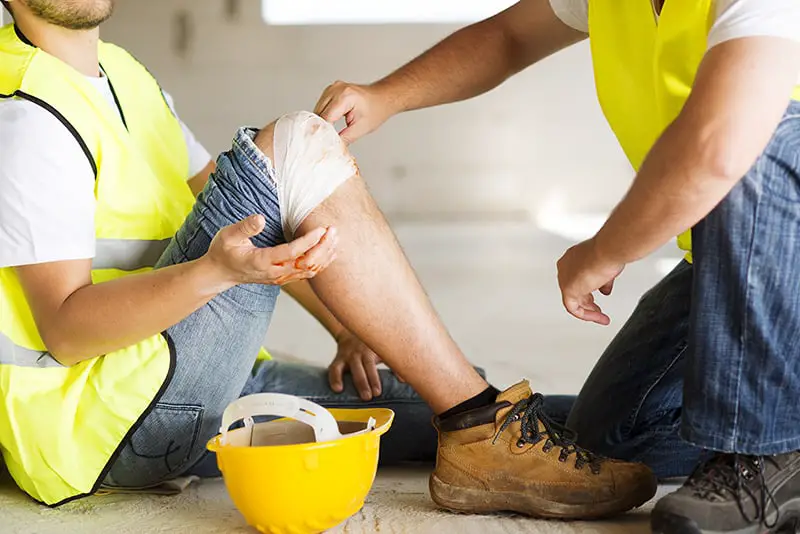 Opening a small business is no walk in the park. Aside from getting the finances to start your company, keeping it afloat, and providing customers with quality services, you also have to think about the safety aspect of your business. General liability, property, and vehicle insurance are a must, but you cannot forget about insuring your workers.
In case any of your workers are injured while on the job, workers' compensation insurance will settle the medical bill and cover at least a part of their wages. However, if you approach a worker's compensation claim with the wrong strategy, it can be quite costly for your company. Attorney David Mann will ensure that all the right steps are followed. With that in mind, take a look at what you should do if an employee gets injured at work.
Provide medical care
When an accident occurs, it is vital to provide the injured employee with prompt medical care. Evaluate the severity of the injury and call emergency services if the person's life is in danger. If it is not an emergency, transport the injured worker to a health facility. Depending on your policy, it can be either the closest one or one that is specified by the workers' compensation insurance carrier. For minor injuries, keep a first-aid kit on the premises.
For this to go smoothly, you need to designate a person responsible for transporting the hurt worker to the hospital. Moreover, encouraging your staff to take CPR training is also of great use. Additionally, you can consider giving first responders a tour of your facilities. That way, they can familiarize themselves with your premises in case their help is ever needed.
Investigate the incident
You have to conduct an investigation for every incident that occurs in the workplace. Depending on the industry you are in, you should secure the scene with tape, cordon it off or deal with any dangerous materials. Additionally, make notes and record everything. Work injury attorneys will determine who was involved, what, where, when, and why it happened. Obtain all the facts and talk to the witnesses. Interview the supervisors.
Even though the insurer will conduct their own investigation, doing this can help you realize the flaws in your safety program. Moreover, you should be aware of scams. Even though some workers may file a fraudulent claim, it's important to never confront the worker before the investigation is complete as it might turn out to be true no matter how fabricated it looks. Work injury attorneys will
Contact the insurance provider
HR should get in touch with the insurer as soon as an incident has occurred. A timely report will increase the chances of the claim being accepted while failing to submit an injury report will lead to no compensation. In most cases, the insurance should cover the workers compensation injury medical treatment. The provider will investigate the incident and request medical records. You should do everything in your power to assist them in this process.
In case the claim is denied by the insurer, the employee has the option to ask for a review of the decision as well as to look for legal help. Experienced workers' compensation lawyers can take a look at the claim and decide whether there is a case to be pursued.
Come up with a return-to-work plan
Bear in mind that you cannot fire the employee while on medical leave. It's best if you get a temporary replacement. When the worker is feeling better, they should be welcomed back. In case they are unable to return to work, once the medical leave has expired, you can terminate their contract.
It is important to stay in touch with the injured worker as well as the claim representative. That will allow you to determine the best time for the member of your company to come back to work and the type of work they can do. Keeping up with their recovery will help the worker feel valued.
In case you decide not to get workers' compensation insurance, your employees can decide to sue you for negligence and ask you to cover all the medical expenses. As a small business, this is the last thing you need. That is why prevention is vital. Make sure you conduct a workplace risk assessment, train your workers properly and develop a safety plan and there should be no problems.
You may also like: 3 Reasons Why Small Businesses Can't Afford to Ignore Safety Training in the Workplace
Image source: Shutterstock.com