Click here to get this post in PDF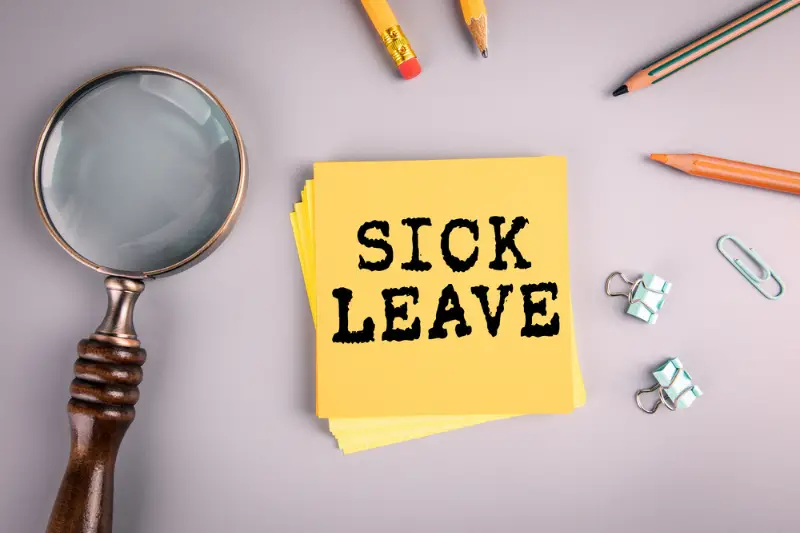 While the federal Family Medical Leave Act allows up to 12 weeks of unpaid leave annually to care for new children, family members or the employee's own health issues, this only applies to private employers with a minimum of 50 employees. There is increasing pressure on the national and state level to enact paid leave legislation and enlarge the scope of eligibility. The United States remains the only industrialized country without such a national program. In this presidential election year, two different paid leave laws are on the table.
Hillary Clinton's Plan
Democratic presidential candidate Hillary Clinton proposes up to 12 weeks guaranteed paid family and medical leave to care for a new child or seriously ill family member. A worker will receive up to 12 weeks guaranteed paid medical leave while recovering from their own serious injury or illness. Clinton's plan ensures up to 2/3 of current wages paid, up to an unspecified ceiling. However, Clinton claims that businesses will not pay for this additional leave. As a result, it is still a bit murky as to what new tax would pay for this new policy. Her plan includes tax reform that will have the wealthiest Americans paying their "fair share," so that may be where the revenue comes from. It appears that as a result of this distinction that Hillary's plan wouldn't be of the greatest concern to businesses, but rather the potential tax increases that come as a result.
Donald Trump's Plan
Republican presidential candidate Donald Trump has called for six weeks of paid maternity leave, applying only to employers who do not already offer paid maternity leave. The plan amends existing unemployment insurance employers are required to carry. It states that the benefit would only apply when employers don't offer paid maternity leave and would be paid for by offsetting reductions in the program so taxes are not raised. The reductions that would be made are not specified. Trump's plan also states "The UI benefit would only equal what would be paid to a laid-off employee, which is much less than a worker's regular paycheck." Under Trump's plan, there will be an adjustment for businesses, but much of the burden will fall on the federal government.
State Paid Leave Laws
Currently, only California, New Jersey and Rhode Island offer paid family and medical leave. New York will join the list as of January 1, 2018. All four states fund paid leave via employee payroll taxes, with the funds disbursed through each state's disability office. These are the only states with temporary disability programs, excepting Hawaii. In Washington, a paid leave law for the birth or adoption of a child was signed in 2007 but never implemented because of funding issues after the Great Recession. In 2013, the deadline for the law's implementation was removed.
Four states- Connecticut, Massachusetts, Oregon and Vermont – offer paid sick leave, but not family leave.
In Washington, D.C., the City Council has yet to vote on the largest comprehensive leave bill introduced in the country, the Universal Paid Leave Act, which would grant 16 weeks of paid family leave to D.C. employees. Funding would come from a 1 per cent tax on employers. City business owners have strenuously opposed the bill.
Maryland Paid Leave Law Fails in 2016
In April, the Maryland House of Delegates approved a bill requiring employers with a minimum of 15 workers to provide paid sick leave. However, the bill died without a vote in the Senate. This marked the fourth year in a row that the bill expired, but it is likely to reappear in 2017 in an amended form. That may include a 120-day exemption for seasonal businesses, which this year's bill did not include and was a major bone of contention.
Montgomery County Paid Leave Law
For Maryland employers, the location of their business is key to new paid leave laws. As of October 1, 2016, many employers in Montgomery County must provide paid sick leave to employees. The county's plan may serve as a template for other Maryland counties. Any business employing more than five people must provide workers with one hour of paid leave for every 30 hours worked. An employee may receive a maximum of 56 hours annually, the equivalent of seven 8-hour days. For businesses employing fewer than five people, the one hour of paid leave per 30 hours worked is in effect, but the maximum is 32 hours annually or the equivalent of four 8-hour days. Such employees may also receive 24 hours of unpaid sick leave. All employees are paid at their normal rate and receive normal benefits during their paid leave. Only full-time workers are eligible for paid leave. The law exempts seasonal workers and employees of the federal, state or local governments other than Montgomery County.
Looking Ahead
The future of paid leave depends on the federal level depends not only on which candidate is elected president but which parties control the House and Senate. On a more local level, all eyes are on Montgomery County and how it's paid leave law affects small businesses during the year. The only certainty is that this issue is not going away.
You may also like: Workers' Compensation and Your Small Business – What to Do When an Employee Sustains an Injury at Work
About the Author
Jane Meggitt is a Writer for Blackford & Flohr, a Maryland-based law firm.
References
https://www.donaldjtrump.com/press-releases/fact-sheet-donald-j.-trumps-new-child-care-plan
https://www.montgomerycountymd.gov/humanrights/Resources/Files/MC_Earned_Sick_Factsheet_updatedJune2016.pdf
http://www.ncsl.org/research/labor-and-employment/state-family-and-medical-leave-laws.aspx
http://lims.dccouncil.us/Download/34613/B21-0415-Introduction.pdf