Click here to get this post in PDF
Does every company need a professional website? Of course you do! Read our text and find out how you will benefit from it.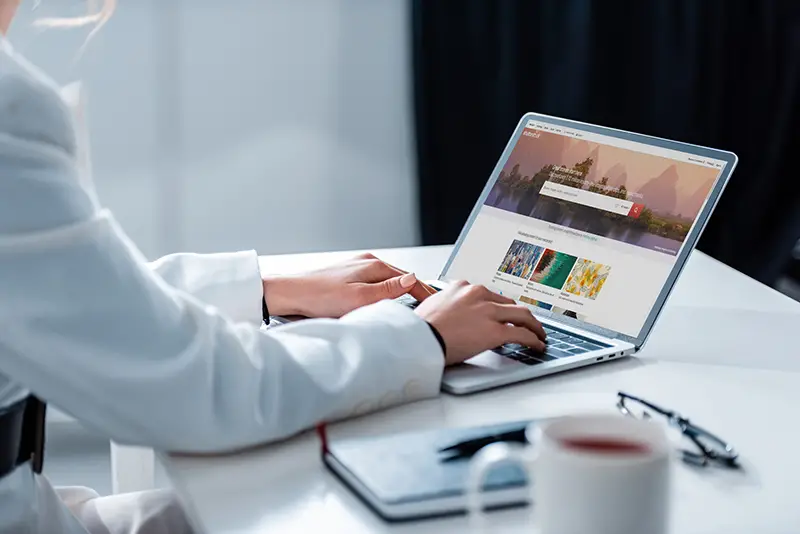 1. With a professional website, your company will gain credibility.
Today, more and more consumers are using the Internet to search for products or services. Why shouldn't you offer them yours? This will give you credibility through a website, without which potential customers will turn to your competitors. If you already have a website, but it's not very professional, it probably needs a proper redesign to give your business a professional image. This is extremely necessary for small businesses, as they often don't even have an office or storefront, resulting in a lack of promotion of their products or services. In particular, a small business needs a professional website. In particular, using small business website design packages can help you create and maintain a professional website, which will ensure to maintain visibility and credibility for the future of your business. An expert will know what measures to take to achieve the best results.
You can order the development of a website from Webflow experts, who will quickly and accurately make you a website for your business.
2. A professional website saves you money.
You probably think you can't afford a professional website as a small business owner. Wrong! Although the cost of designing a website and maintaining it for at least a year may cost a not inconsiderable amount of money, compared to advertising in a newspaper and taking into account the market of both media. The investment can pay off very quickly because the potential hidden in the Internet is huge. By many calculations, the Internet these days is the best and cheapest medium to promote your business.

3. A professional website is a low-cost way to keep current and future customers informed
Think of your future website as an online brochure or catalog. It's much easier and faster to update information about products and services on your site than in printed materials, making a website an effective and inexpensive way to inform customers about new products, upcoming events, promotions or new services. Unlike print ads, which quickly become outdated, your website is the one that can deliver the news completely free! This is one of the main reasons why a company needs a professional website.
4. The website is available 24/7 all year round.
When your office, store, or warehouse is closed, your website lets customers conveniently view your products, services, and news. In today's busy lifestyles, your website is often the point at which a customer makes a decision about a possible purchase.
5. A website will enable you to expand your business.
Do you provide products or services? Your site will provide an alternative sales location. If you are a retailer, bet on e-commerce – that is, selling online. Your online store will be a great place to sell products all over the world, and business is all about expanding markets and gaining new customers. Think you're trading the kind of products that can't be traded online? Don't forget that you can buy houses, cars, and even fresh food online these days.
6. A business needs a professional website as a vehicle for its work.
A website is a great place to showcase your work regardless of your business type. With a portfolio, photo gallery, comments, and ratings, you can show the customer why your business is unique and why they should choose you.
7. The website will improve your contact with customers.
Maybe you sell environmentally friendly products and would like to share tips on how to recycle them. Or maybe you're an accountant and want to give tips on accounting practices to simplify your customers' lives. With a website, you can provide such information using a blog or newsletter. What better way to communicate with your clients than information served on a website? You could communicate with them face-to-face or over the phone, but there is not always the time or opportunity to serve each one individually.
Your business can exist today. Take advantage of the potential of the Internet as an advertisement for your business. Check out our portfolio and contact us! Let us build your professional website.
You may also like: 13 Reasons Why Every Small Business Needs a Website