Click here to get this post in PDF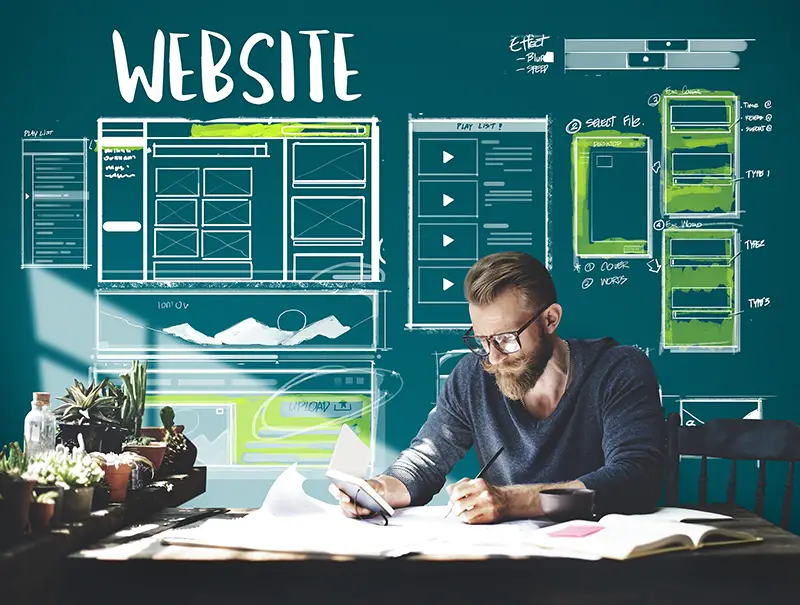 You've probably heard it said that you don't have a business if you don't have a website. While that may sound like an exaggeration, there's a lot of truth to it. In today's digital age, having an online presence is essential for any business that wants to be successful. Many think that you can operate offline in a traditional sense and still find success. Others think you can rely on social media alone. And while you can do well in both instances, having a website for your business really will take things to the next level.
In this blog post, we're going to explore some of the reasons why a website is so important for business success. Let's take a look.
A Website is the Hub of Your Business
In today's business world, having an effective website is essential. Not only is it a great way to promote your products and services, but it can also serve as a central hub for your business operations. From accepting online orders to tracking inventory levels, a website can help you run your business more efficiently. In addition, a website can also be a valuable tool for marketing and customer relations.
By providing information about your company and offering special deals and promotions, you can attract new customers and keep existing ones coming back. In short, a website is an essential part of any modern business. With so many benefits, it's no wonder that more and more businesses are switching to an online presence.
A Website Gives You Control of Your Brand Image
When you have a website, you have control over how your brand is presented to the world. This is important because how your brand is perceived can greatly impact your bottom line. You can get custom web development to ensure that it really looks the part too. With a website, you can make sure your brand comes across the way you want it to and that people get the right impression when they visit your site.
A Website Helps You Reach More Customers
One of the biggest advantages of having a website is that it gives you the opportunity to reach more customers than you would if you were relying on traditional marketing methods alone. With a website, your business is accessible to anyone with an internet connection—which is pretty much everyone these days. That means your potential customer base is no longer limited to people who live near your brick-and-mortar location.
A Website Makes You Look More Professional
Another reason a website is so important for business success is that it makes you look more professional. These days, people expect businesses to have a website—and if you don't have one, they'll likely assume you're not serious about your business. A professional-looking website helps instill confidence in potential customers and makes them more likely to do business with you.
As you can see, there are many good reasons to have a website for your business. If you don't already have one, now is the time to get started. Your competition definitely has a website—and if you want to be successful, you need one too.
You may also like: How to Evaluate Your Website for Accessibility
Image source: Shutterstock.com