Click here to get this post in PDF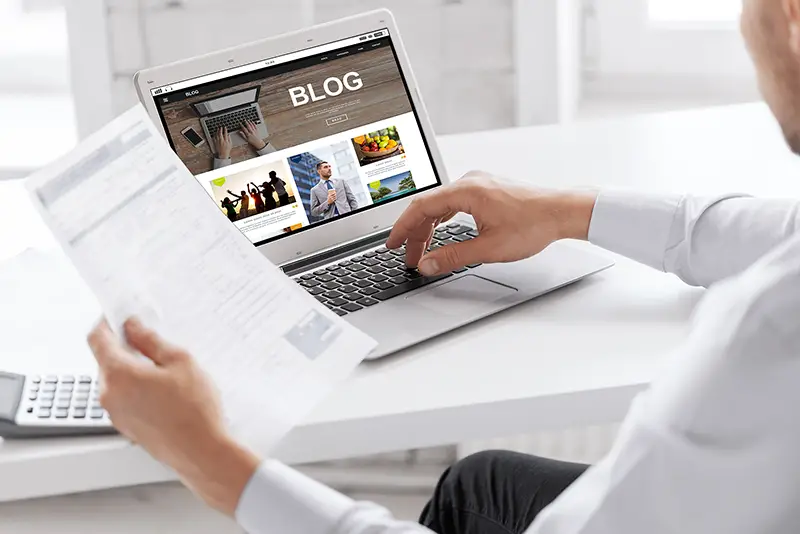 This article contains affiliate links. For more info, see disclosure.
It is no secret that when it comes down to building a great search engine optimisation campaign for your business website, content is key. A good content strategy offers a great way to improve your site rankings within the organic search results, as well as expand your business' customer reach, but no successful SEO campaign is complete without a blog.
Blogging is a great inexpensive content marketing strategy accompanied by many benefits. The upkeep of a consistent blog is one of the most effective ways that your company can work to build their brand awareness, all while providing useful and relevant content to their target audience.
Below, In Front Digital, an SEO agency in Birmingham, will discuss the reasons why your business website needs a blog, helping you to achieve online success.
Expand your customer base
Consistent blogging is a great way to expand your customer base and present your company to a range of potential customers who may not have found your site otherwise. After all, businesses who frequently publish high-quality content to their company blogs will attract more attention than those that do not.
By writing about topics relevant to the products or services that your company provides or working to answer frequently asked customer questions within the articles that you publish, your business website is more likely to be found by potential customers interested in what you have to offer. Ultimately, the quality and relevance of the information that you publish is a reflection of your business' expertise within your field, and this can play a huge role in whether site visitors decide to complete a purchase with your company. So, ensuring that your blog offers up engaging and informative content that is useful to your visitors is vital for expanding your customer base.
Establish trust
When it comes to building a successful online presence for your business, reputation is everything. And when a company is able to establish a good level of trust, their reputation will only grow!
Consistent blogging is one of the easiest ways for a business to build up their levels of trust. Publishing highly valuable articles that are relevant to your brand can add value to your site and is a great way to demonstrate expertise within your field. Your site visitors are more likely to trust a business that is able to provide them with an extensive source of high-quality information relevant to the services that they provide, increasing the likelihood that they will become customers in the future.
Increase website traffic
Through frequently publishing quality content pieces to your company blog, you will greatly increase the chances of your website being found by potential customers within the organic search results.
Posting relevant articles that offer value to your site is a great way to increase your business' website traffic, and more traffic can also mean more leads! A rise in site visitors is great for any business, leading to increased brand awareness and a rise in customer conversions, helping you to expand your reach and build your customer base.
Overall, there are many great benefits that come with introducing a blog to your company website, helping you to reach a wider target audience and achieve online success. However, regularly updating your blog is a time-consuming task that not all business owners will have the time for; but this does not mean that your content marketing strategy should go ignored. Outsourcing your content writing services is a great way to save on time without having to compromise on the quality of the content that you're providing to your potential customers, helping to improve your site performance and expand your customer reach without taking time out of your already busy schedule. 
About the Author
Lauren Priddey is a digital marketing executive at In Front Digital, a Midlands based digital marketing agency in the U.K. specializing in SEO, PPC and analytics consulting. In Front works with a range of local and international businesses to help them increase their online visibility and rankings within the organic search results.
You may also like: 7 Ways To Increase Traffic And Boost The Online Presence Of Your Blog
Image source: Shutterstock.com