Click here to get this post in PDF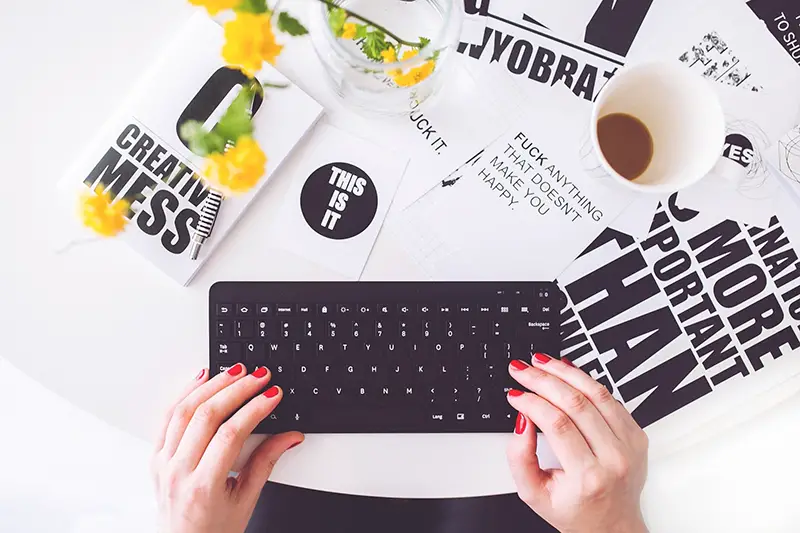 With over 600 million blogs on the world wide web, finding yourself a place in the spotlight can be quite difficult nowadays.  
And for that, you'll need quite a bit of traffic. So, how can you increase your traffic and how can you boost the online presence of your blog? Well, we are going to answer that question for you.  
In order to increase your traffic, you'll need to consider two things. The content you post and the site itself. 
So, without further ado, let's take a look at each one of these aspects.  
How To Improve Traffic Through Your Content  
1. Be Strategic  
Simply having good quality content is not enough. You need to research the topics your audience wants to read and plan your content ahead of time.  
If your content doesn't spark anyone's interest, chances are that you are not going to get that far. 
So, first off, start by coming up with a relevant topic ― something you know that your target audience would like to read. Reading other popular blogs that cover the same niche as you is a good start.  
Using the tools the internet provides you is another way to get a leg up on valuable content.  
For example, Google Trends can provide you with a graph that shows how people's interest has increased or decreased regarding a certain topic over time. 
Whereas, BuzzSumo shows you which topics get shared the most on social media. 
After narrowing down topics, you'll need to figure out which type of content will likely be the most attractive to your audience. This may be an infographic, a listicle, a "How to" article, a video post or something else entirely. 
According to one recent study, people are more likely to read infographics and listicles. 
2. Create Compelling Headlines  
Headlines are just as important as your content. After all, it's the first thing users are going to see when they enter your blog. Your headline is the main factor going to convince people to either check out your post or not.  
Your headline should be catchy ― something that will spark your visitor's interest. 
A tip to keep in mind: Create headlines that will trigger an emotional response to the user, such as joy, humor, empathy or curiosity. This can be best achieved by using power words.   
Don't forget, a headline is a promise and your post needs to fulfill that promise. Otherwise, people might feel like they've been tricked into clicking on your post. Stay away from clickbait and stick with an honest approach. 
3. Create Evergreen Content  
What exactly is evergreen content? It's content that ages well, that doesn't become irrelevant as time passes by.  
Creating content based on existing trends can get you traffic, sure. But as once that trend fades away, chances are that nobody is going to revisit your post.  
For example, a post about this years' top music artists may become irrelevant by next year.  
So instead, you might try making a post about the greatest music artists of all time. That's more likely to remain relevant over the years.  
4. Make Use Of Keywords 
If you're looking to increase traffic to your blog, keywords and SEO should be among your top priorities. After all, they are going to help you rank higher in search results. 
Ranking higher in search results means that you're going to increase the visibility of your site, ultimately leading to a boost in traffic. 
Long-tail keywords, specifically, can help you rank higher for SEO. What are they? Well, they are longer, more specific phrases, typically composed of three to four words.  
Although they might get less search traffic compared to commonly used keywords, since they are more specific, long-tail keywords typically have a better conversion value.  
This means that people are more likely to enter your blog since you've targeted keywords that represent exactly what they are searching for.  
How To Boost Traffic By Improving Your Website  
In addition to working on your content, you should also pay attention to your website as a whole.  
Even with relevant content and catchy headlines, visitors are not going to stay for long if your website looks and performs like it's straight out of the 90s.  
With that being said, let's take a look and see how you can boost your traffic by improving your site.  
1. Improve Loading Speed  
One study showed that around 53% of users will abandon a website page if it hasn't loaded within three seconds. Not only that, but the number of users that abandon the page increases with each extra second.  
By increasing the load time from one second to six, the abandonment rate will reach 106%. That's a lot of traffic you might be missing out on.  
So, if you're curious about the loading speed of your page, make sure to check Goggle's Page Speed Insights tool. It will also provide you with tips that will help you improve the speed of your website.  
Keep in mind, too many large images can negatively impact the performance of your page. So make sure to compress them before uploading.  
2. Keep Your Design Clean And Simple  
Having a cluttered website is another factor that causes people to live your page. You'll want people to spend as much time as possible, so don't overwhelm them. 
Any web design company will tell you that with too many things going on at the same time, users will most likely feel overwhelmed and they will leave your site.  
With that being said, keep your design simple. A clean and functional website will leave a good impression and improve user experience. Therefore, visitors will likely come back again.  
3. Add Social Sharing Buttons  
Another great way to boost traffic to your blog is by simply giving users the ability to easily share your content on social media. If people like what you do, they will probably share your work with other friends.  
So, by making this easy for them, you'll increase the likelihood of them doing just that.  
Find out which social media platforms make the most sense for your site and your audience, then add buttons for those few. Too many social sharing buttons can be confusing or overwhelming for visitors. 
Takeaways  
So in order to improve traffic to your blog, you need to work on your content and on your website as well.  
When it comes to content, remember to plan your posts ahead of time. Find a relevant topic and figure out which type of content will get the most traction. Also, do not forget to spend time on your headlines.  
Regarding your website, focus on fast load times, simple designs with plenty of white space and adding social sharing buttons.  
Best of luck! 
You may also like: 5 Tips on How to Create a Blog for Freelance Business
Image Source: Pixabay.com