Click here to get this post in PDF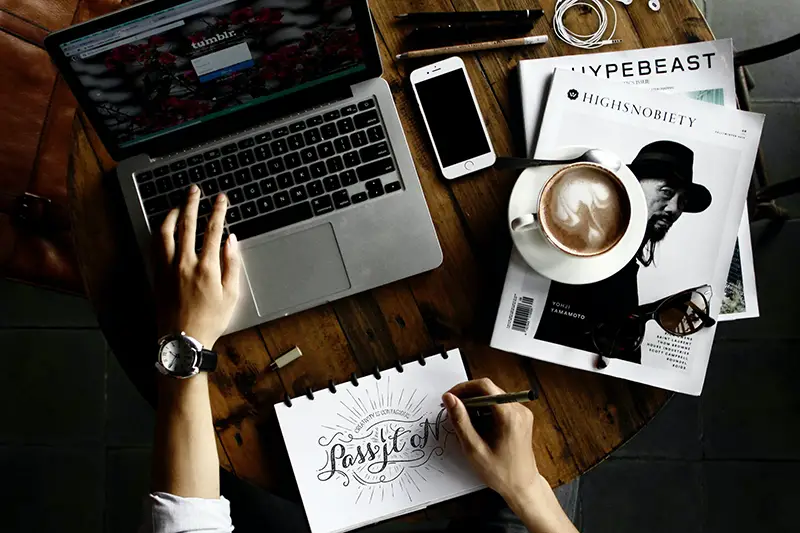 You have a small business, and now you're wondering if you should get a website for your business or not. Then read this article to clear your confusion.
In recent years, there has been a concerted effort to encourage consumers to "shop local" and support small businesses, which is made possible in large part by the internet. 
Having an online storefront and being able to market to customers outside of your geographical region provides many entrepreneurs with a huge opportunity to expand their businesses. For all of these reasons, every small business must have a website.
A solid digital footprint can genuinely make or break a company. Throughout this article, we will explain why you should have a website. Continue reading to find out how a website can help your company grow!
1. Select A Domain Name Before You Begin
You must first establish your internet address before you begin building your website. In this internet age, your site's domain name or the web address is critical to online activities, so choose carefully. To begin, consider which domain extension, such as.com or.net, is best for your company. Second, choose a memorable and descriptive name not already copyrighted by another business.
2. It'll Act As The Welcome Mat Of Your Business 
A company's website serves as its front door, entrance, and welcome mat. It must both educate and evoke customers' emotions. It is the first image that the consumer will have and can impact whether or not the consumer will participate further.
3. It Will Help You Find New Customers
According to one study, 88 percent of small businesses in the United States that have a website agree that it has made it easier for customers to find them. Customers today are constantly searching on computers, smartphones, and tablets. A website allows them to find your business and learn about what you have to offer at any time and from any location.
In today's competitive online search environment, content is everything. Google has updated its algorithms to better serve user searches today, including rewarding sites that provide visitors with useful content and a positive user experience. This means that if someone searches for a product or service that your company provides, your website must appear in the search results, or you will miss out on future sales leads.
4. It'll Demonstrate To Prospective Customers Whether Your Company Is A Good Fit For Them
When you see website examples from other small businesses, you will notice a framework that perfectly describes who they are and why people should purchase their products or use their facilities. You want your website to be available for potential clients to click on when searching for a product or service. You want them to see a smooth, responsive website that makes you feel confident that your company is the best option for them.
A website or platform that provides your brand in the digital world, and it would be difficult to establish a solid online brand image without one. It is easy to find the best website builder for small businesses. There are many nice alternatives to pick from on the internet. Before you choose one, don't forget to do your research.
5. People Will Be Able To Locate You On Google
People in today's digital world use Google to find almost anything. From questions and answers to nearby goods and services. Search engines are critical to a business's online success. Potential buyers will not locate you in their searches if you do not have a website. Making a centralized location to store your address, phone number, product/service list, prices, and so on will allow people to find your business on the internet.
6. It Will Assist to Improve Your Company's Credibility
Having a website boosts the credibility of your company. In today's competitive environment, failing to have a website for your business raises suspicion. You will be unable to convert as many sales as you would if you had a more stable online presence. Customers will look for you online, and having a website is one of the factors used to determine reliability.
7. It'll Enable You To Compete
Every business is like a seed'; that's why if you want these seeds to grow into a full-blown tree, they should have a website. Creating a website is the first step in putting your company in a position to prosper. It will allow you to promote your product, differentiate yourself, establish credibility, and compete. If you aren't on the internet these days, you aren't competitive, and you will miss out on opportunities, even from customer loyalty. Customers will go elsewhere if they can't find you.
8. It'll  Broaden Your Geographical Scope
Websites are one of the most important factors in serendipity. What we mean is that when you work from a centralized location, your presence is usually limited to where you are. You can easily reach people in other countries or on the other side of the world by creating a website. Some of these people may become customers, suppliers, or investors, and they would never have discovered you if you never had a website.
9. It Will Reflect The Service You Will Provide
A small company should have a website to successfully achieve its client base and to be able to react and communicate with its current and prospective clients in a timely and effective manner. Furthermore, today's consumers use websites not only to find businesses with which to do business but also to evaluate the 'fitness' or reliability of that small business. An 'out of date' or insufficient website may convey inattention to detail or laziness to today's consumer – characteristics that are remarkably unappealing and cause the potential customer to 'swipe left.'
10. It Is Your Online Brochure
A website, at its most basic, is an alternative for a brochure. It is informative, providing people with an understanding of who you are, what you provide or sell, and why you are unique. When content is kept fresh and engaging, a website can build connection, community, and loyalty. Websites must be mobile-optimized because the majority of people search on mobile devices.
11. Having your domain name boosts your credibility
Having a website lends legitimacy to your small business. You want to appear in search results when someone searches for your product or service online. Furthermore, if you have your domain name (company.com), it adds legitimacy to your email address. If you send an email from a personal email address, potential customers may not take you seriously.
Furthermore, every small business requires a website as well as social media. Businesses need to concentrate on their "core 4" social media channels: Facebook, Instagram, Twitter, and LinkedIn. Once your website is live, you can cross-promote it by sharing it on social media.
12. It Will Be Free Advertising
People looking for you will be able to find you and the details they require if you have a good website. However, if you build your website properly, you may find yourself appearing in search results for people who had no idea they were looking for you.
Create pages that discuss the services you provide and where you provide them. Alternatively, you could create pages that describe your products or explain how to solve common problems. You can progress from being an unknown plumber in a remote place to one who appears whenever someone nearby searches for how to unclog a drain.
13. It's Critical During a Pandemic
During the pandemic, it may be the only way for potential clients to find you. Aside from that, customers enjoy the convenience of shopping from the comfort of their own homes. Businesses that do not have an online presence will miss out on these customers. They may also be considered outdated or not "with it" by those who have grown up with technology.
Final Thoughts 
In this age of the internet, everyone has two identities, one in the real world and another in the virtual world. The latter one is more important as more people see the latter one. So if you want to succeed with your small business, you need to have a strong virtual identity, which you can do so by having a website. In that regard, I hope this article will assist you. Best of luck!
You may also like: Why Should I Choose VPS Hosting For my Business Website?
Image source: Pexels.com