Click here to get this post in PDF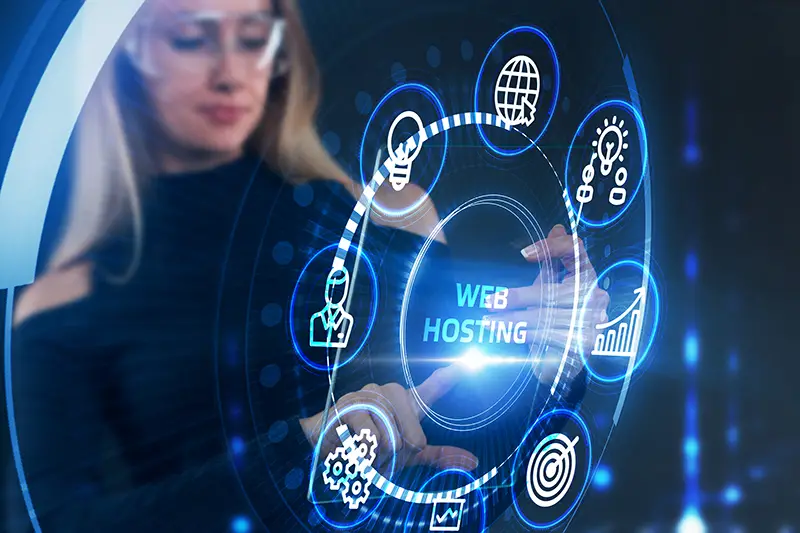 This article contains affiliate links. For more info, see disclosure.
Are your website visitors dropping because of your slow business website?
You may use a shared hosting plan because it is cheap. Shared hosting is best at some point. Especially when your business is small, and you deal with a small number of website visitors. But it could be the worst choice when your business is growing at a rocket speed.
So, what would be the alternative?
Yes, you got it right. You could be using dedicated hosting plans. But, wait! Do you have a budget to maintain dedicated hosting costs?
Dedicated hosting is expensive. If your business is not large enough to maintain such a vast expenditure, you may fall into trouble.
So, what could be the best choice for your business?
VPS (virtual private server) is the best choice for you: start with a cheap cloud vps hosting since it is the ideal hosting solution for many small and medium-sized companies!
What makes VPS so appealing to small and medium-sized businesses? VPS provides all of the features of a dedicated server at a lower price. It is considered superior to shared hosting and provides a simple and cost-effective alternative for small and medium-sized enterprises to expand their website capabilities.
In this article, I will give the details of VPS hosting and explain why you should choose VPS hosting for your business website.
What is VPS Hosting?
VPS is an abbreviation for virtual private server. It is a type of virtual machine. It operates with the help of specialized software known as a 'hypervisor.' The virtual private server is similar to a dedicated server, except it is hosted on a shared server. It means isolating a specific quantity of server resources from a physical server and dedicating them to you. So, it is both shared, and dedicated hosting rolled into one. Also, aside from shared hosting, it is entirely separate from other VPS hosted on the same physical server. A virtual private server seems to have its own storage system, operating system, RAM, and CPU.
All VPS web hosting can be divided into two types: managed and unmanaged hosting. Fully managed VPS hosting involves IT specialists' maintenance and all administrative tasks.
On the other hand, self-managed VPS does not include management assistance. You will be in charge of all of it. That's why you need a high level of technical expertise. You can tailor it to your specific requirements.
Benefits of VPS Hosting For Business Websites 
Virtual Private Server boosts reliability, performance, and security, which are critical for any business. As a result, VPS hosting offers tremendous value, particularly to small and medium-sized enterprises. It is the ideal combination of cost and performance. As a result, many firms are opting for virtual private servers (VPS) to meet their hosting requirements.
Now let's look at some benefits of VPS for your business website in detail.
#1 – Scalability: Expand when you need
As a start-up company, you may not have immediate intentions to expand, but you never know how much traffic your site will generate. So, if you want to expand your traffic volumes, you'll need a server that can handle this improvement.
In contrast to shared hosting servers, which are restricted in terms of flexibility, a VPS provides a simple approach to scale up your website activities without affecting the server's operations. Similarly dedicated hosting, VPS can be customized to your specific business requirements. Moreover, with VPS hosting, this alternative is far more cost-effective.
It can be as simple as changing your hosting package, and it usually does not result in any downtime, so your company website will continue to operate normally. As a user, you can choose the operating system and software installed on the server.
#2 – Performance: optimum performance for all traffic
The main disadvantage of a shared hosting plan is that hundreds of other users share the same server. That leads to poor performance. If one of the websites deal with more traffic, it can cause all others to slow down.
However, by employing a VPS, you can virtually ensure that your company website remains separate from other clients, though they share the same physical server. That's why there is no concern about performance dropping. Moreover, your websites are not dependent on others' traffic load.
Fast loading speed is another essential SEO element. It is one of the most crucial ranking variables, and Google recognizes websites that prioritize speed with a higher ranking in SERPs. The number of visitors increases if the website ranks higher on Google. 
#3 – Controllability: complete control of the server
You will have complete access to the server if you are using VPS hosting. Consequently, you can configure it precisely according to your needs. You have comprehensive knowledge of the server's operation, may determine when to upgrade or downgrade, and can view server logs for numerous options without contacting their hosting company. By utilizing a VPS, your company will easily deploy any necessary software modifications within the server.
#4 – Cost-Effective: Expend less, get more
VPS hosting is less expensive and offers nearly the same functionality as dedicated hosting – a costly choice. Though VPS options are more pricey than shared hostings, it provides tremendous performance compared to shared options. You can get VPS hosting for less than $10/month. As a result, VPS hosting is the favored choice among small and medium-sized business owners. It is a complete hosting solution that can grow with your company at a fair cost.
#5 – Security: your business will be completely secure
Website security is the most critical factor in your business. As in shared hosting, several clients share a server; there have security issues. In contrast, in VPS hosting options, users are divided virtually. That's why VPS hosting can guarantee high-level security at a minimum cost. VPS allows your source and data files to be stored behind a secure partition that is unreachable to other customers of your provider. Moreover, A virtual private server (VPS) is significantly more secure since it offers you root access, allowing you to apply enhanced security features in your server environment.
#6 – Support: won't worry much if you do anything wrong
Customer support is another significant advantage of using VPS hosting. With VPS hosting, you will be assured of a professional customer service team that will help you in dealing with any issues and make solutions that will meet your company's needs. A dependable hosting company can help you solve issues and keep your website running smoothly.
That's all. I think these reasons are more than enough to choose VPS hosting options over shared hosting.
If you have any questions, please comment below.
You may also like: A Basic Guide to Web Hosting for Beginners
Image source: Dreamstime.com