Click here to get this post in PDF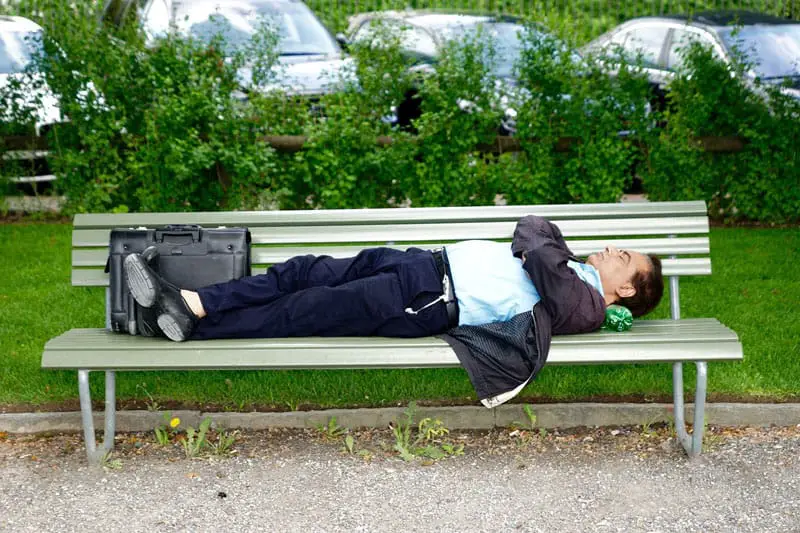 Do you have a hard time getting sleep at night? Do you wake up regularly in the middle of the night or the wee hours of the morning and have a problem falling asleep again? Do you experience exhaustion upon waking up? Consider yourself one of the 30 million Americans who is suffering from nearly 100 recognized sleep disorders plus you might be a bona fide, restless and sleep-deprived entrepreneur who has been burning the midnight oil more often than not.
Entrepreneurs frequently suffer from this type of ailment aptly called entrepreneur insomnia. Businessmen can experience this kind of insomnia due to their competitive nature, hyperactive minds and/or just plainly being a workaholic. Having a home-business job inflicts a serious demand on time, competence and a sense of accomplishment. Not to mention, working from your home office can never mean really leaving your work behind. Conventional hours spent on work is about 12-16 hours per day, which means about 8-12 hours for you to rush through the 'other things' that are important for us to live. Talk about sleep, rest and leisure, these words may sound Greek to you.
However, you have to give sleep the gravity that it requires. Studies have shown that lack of sleep will result in poor functioning of your brain, thus making you less effective and reducing work performance. It has been associated with driving accidents, problems at home and poor disposition. As a matter of fact, it is linked to a growing list of mental and other health risks. Just to name a few examples are anger, depression, diseases of the heart, diabetes, and obesity. Inadequate sleep not only affects your job but also your personal life and your mental and physical health.
Here's a list to help you break free from this disorder and help you relish life:
Stick to your business hours
Know that it is possible to have a 40-hour workweek if you choose to. Map out your day and delegate time to be spent on each undertaking. Give yourself buffer time for unexpected tasks. A precise time for opening and reading emails should be also part of this list as this could consume time if done throughout the day. Planning your day will help you manage your time.
Prioritize
Accomplish each task in order of priority. Complete the most important things first down to the less urgent matters.
Delegate, delegate and delegate
Most start-up or small business owners have a tendency to do everything on their own. This can be gruelling and stressful. As an alternative, keep to the tasks that are your forte and delegate the remainder to your staff.
Sometimes 'no' can be a Yes
Learn to say 'no' particularly when your hands are full. Assess each project and/or client and distinguish the good from the bad. Focus on those that would be beneficial to your company.
Reward yourself
Reward yourself for every accomplishment you make by having a vacation, a full weekend off or a massage.
Bedtime
Sleep and wake up at exactly the same hour every day. It may take some time to condition yourself but this will work over time. The bedroom should only be for sleeping, do not make it an extension of your office.
Learn time management skills.
There are plenty of websites and books that can help you learn how to manage your time effectively. Make a list of things you should do and keep a time diary to note how long each task takes. Find the unnecessary things you can delegate. By managing your time effectively, you'll be able to finish your work early and have time to sleep. You'll also have time to spend with your spouse and children.
Invest in a Good Mattress
One reason for your insomnia could be the type of mattress you sleep on. It's good to have a supportive and comfortable environment if you want a good sleep. Buying a quality mattress like a memory foam mattress can reduce stress on your body's pressure points and improve your sleep. Find the best mattress just right for you visit SleepingCulture.com. Other than a mattress, you can also invest in a high-quality pillow to enable you to have a comfortable sleep.
Lack of sleep can significantly affect your productivity at work not to mention affecting the quality of your life. The above tips will help you prevent insomnia associated with your job.
You may also like: The Importance of Creating Balance in Your Life