Click here to get this post in PDF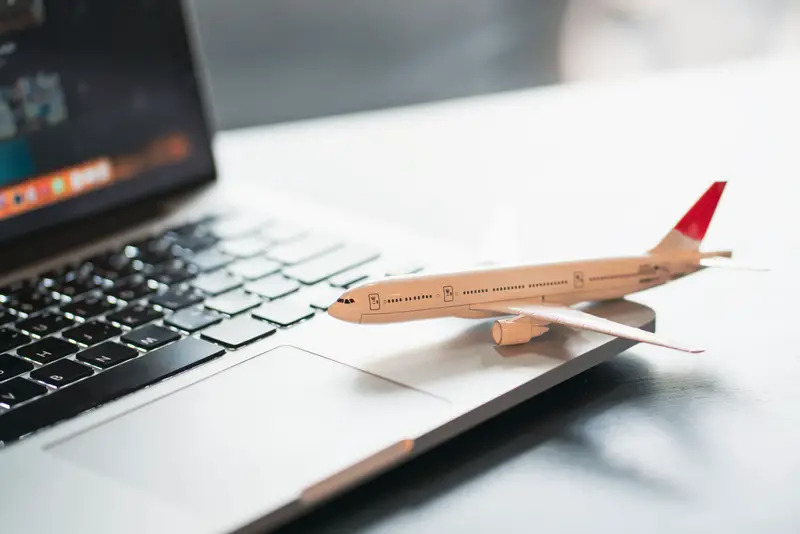 Research says that people who take less than 10 of their vacation days per year only have a 34.6% chance of receiving a raise or bonus, while employees who avail themselves more than 11 days of paid time off are 30% more likely to get a salary raise or secure a promotion at work. However, unfortunately, only 25% of Americans take their full allotment of vacation time, and even when they do, 41 percent keep checking into work periodically via their business phone number. In fact, Americans left 662 million vacation days unused in 2016 alone. Some are afraid that there will be no one to fill in while they are away, leading them to fall behind, while others store all their paid vacations to cash out in case of a layoff. For some, affordability is a major factor, while others feel guilty about leaving the office and overburdening their teammates. Some employees believe that taking paid time off might make them come off as less reliable or competent or lessen their chances of a promotion. 
Whatever the reason, the run-of-the-mill 24/7 "always-on" work culture is causing increased employee burnout. On the other hand, vacations are actually scientifically proven to enhance workplace productivity, provide much-needed respite, and offer a host of other benefits that have a greater influence on your success and happiness. Researchers agree that employees tend to work harder, perform better, and experience better health and mental peace after taking a vacation. Here's what luxury vacations can do for your productivity at work:  
Renewed Energy
Familiarity and a tedious routine can stifle our desire to go beyond ourselves and sap every ounce of energy. Going through countless drafts, designing endless presentations, attending several meetings, and sending a million email to fax can leave you drained. Spending a few days away from the office helps you catch up on sleep, indulge in leisure that you genuinely enjoy, practice self-care, and rejuvenate.  Because stress has negative repercussions on your energy levels and immune system, paid time off can revitalize you from the inside out and improve mental focus and clarity. A calm and relaxed mind takes more rational decisions and is better equipped to handle the everyday stress that comes with their job. A single day of fun to let off steam today is better than working yourself towards burnout and having to call in sick later. Renewed energy and zest allow you to tackle work-related challenges with new vigor and solve problems and brainstorm solutions that you never thought possible.
Get inspired on your break
Vacations can spark creativity since being exposed to novel things that are out of our comfort zones pushes us to explore broader horizons and make connections between disparate ideas. A vacation can offer you a wealth of experiences that you can draw from. Some of the most significant ideas came to people on vacation. A person who is doing the daily drill, day after day, can't be productive, creative, or expected to put new ideas on the table. It is the person getting outside of their day-to-day who can make the impossible happen! In addition to lowering stress, a vacation can boost your mental and physical health and help to replenish your mind. 
It changes your perspective
If you are always around the same people, you are bound to think the same. You will find it challenging to look at things from a broader perspective if you keep thinking along with the same patterns. Going out of your daily routine, visiting different places, engaging in other activities, and taking a vacation allows you to immerse yourself in different cultures and surroundings and view the world with a fresh pair of eyes. You will inevitably meet new people and bring back a repository of real-life experiences and global perspectives to enhance your value at work. Working around the clock isn't going to help you climb the career ladder. If anything, overworking may lead you to hate your job, lower the quality of work you produce, and negatively impact your happiness. Those fun-filled vacation days are sometimes all you need to open your mind. 
Catch up on Sleep
Here's a simple fact: humans are simply more productive when well-rested. Your reaction time increases up to 40% post-vacation. Stressed, tired, and unhappy employees who are constantly using apps for time blocking to complete this task or are not exactly productive or engaged. The daily rat race prevents you from catching enough shut-eye throughout the day, and soon days merge into weeks and months, and you find yourself feeling agitated, restless, and burned-out.  On the other hand, when you are taking a vacation away from the hustle and bustle of life, you get a chance to catch 9-10 hours of snooze in peace. Removed from the pressures and demands of hectic work life, you will see a marked improvement in your sleeping pattern. Less dependence on coffee, reconnecting with nature, and spending time with your loved ones will surely help you sleep well. Vacations give you a ticket to improve your overall work-life balance and prioritize self-care for a change. 
Increased Job Satisfaction 
Increased job stress not only affects your work quality it also strains your relationship with co-workers and tarnishes your view of the company. On the other hand, employees who return from vacations are more likely to create a positive work atmosphere and report better job satisfaction. Job satisfaction increases from 45% to 71% after you have taken a vacation. 85% of employees in a survey asserted that they feel happier and better able to treat co-workers with patience and respect after returning from a vacation.  Since happier employees result in high retention rates, companies should encourage employees to take time off work. Not to mention, an engaged employee is likely to act as brand ambassadors and encourage others to join your organization. 
You may also like: Ways to Increase Productivity at the Office – Infographic
Image source: Dreamstime.com