Click here to get this post in PDF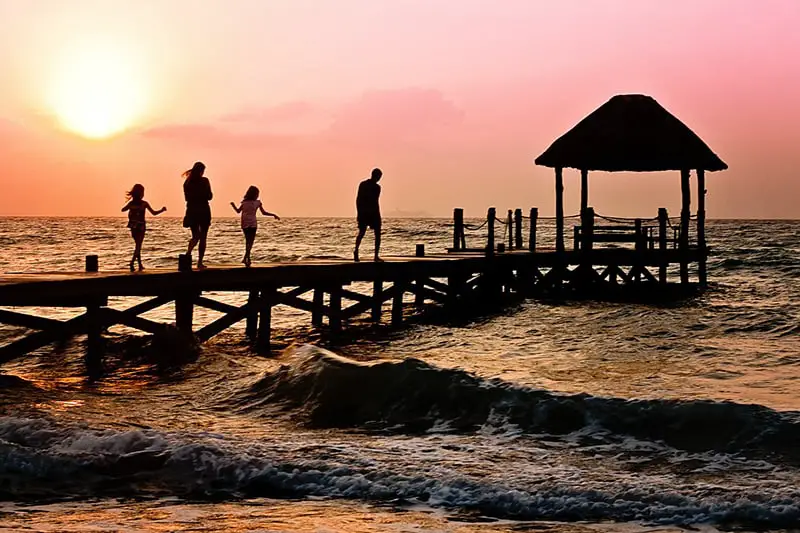 Operating your own successful business requires time and focus. Starting your business and expanding market share while increasing profits will make major demands on you, your team and your support network. It is understandably easy to forget, overlook or even ignore the need to STOP for a moment and create moments of relaxation. But, the importance of creating balance in your life is not to be underestimated. For maintaining balance in your life you should consult with experts available at monthlymethod.com they would be happy to help you.
We are not only discussing the gains from actual sleep. We are looking at how slowing down the pace of our work rate every once in a while can increase productivity. How recreation/hobbies, spending time with loved ones and truly enjoying ourselves can make us better business people. Why we become more successful through creating balance in our daily existence.
Benefits of sleep include:
Strengthening the emotional components of memory which may, in turn, bolster creative processes.
Allowing the body time to repair itself after being active for a certain period.
Avoidance of irritability, lowering of stress levels, healthy weight maintenance and the sharpening of one's attention span.
Creates time to repeat or practice skills you learnt while awake (this can be further explored by reading up on a process known as consolidation)
Completing time-sensitive projects requires sacrificing sleep. That's not what I'm talking about. What I am suggesting, however, is that consistent sleep deprivation has a negative impact on the cognitive process and our ability to function efficiently. You are more productive as a result of developing a regular sleep pattern. It energises you, plus enables you to function with a clearer perspective when making decisions in your daily business affairs.
Have you come across people who are always busy yet their productivity seems negligible? People, who are busy doing nothing? If your efforts do not mirror your results, then it is time to PAUSE and re-evaluate.
This 'pause' may mean:
Bringing in a consultant to offer an objective critique
Delegating responsibility
Seeking an objective opinion
Speaking with a business or personal mentor
Engaging with a coach or therapist
Listening to an inspiring podcast or watching a video/programme on the subject
Dining with like-minded persons
Most successful and/or financially strong businesspeople love what they do. There comes the point where they still do what they do – even when worth millions. Only you define what rich means to you and what success means to your business.  It is a personal conclusion. Loving what you do means making time for hobbies and experiences that reinvigorate/complement your ability to be better at what you love.
Family moments remind you WHY you do what you do. Maintaining friendships and relationships fulfil our natural desire to interact as social beings. They also serve as an anchor to keep us grounded plus remind us that there are some experiences that no amount of financial success can ever buy – for example, the feelings of pride and support from a loved one for our success; the joy of being present at the piano recital of your child or the natural fun in a family vacation.
'We will be more successful in our endeavours if we can let go of the habit of running all the time and take little pauses to relax and re-centre ourselves. We will also have a lot more joy in living.' Thich Nhat Hanh
Breaking the positive routine of constant productivity is beneficial – akin to the necessary pit stop in a Formula 1 race. The driver travels at phenomenal speed, they may be instructed to pull in to change the tyres or get something checked on the car.  It is a temporary stop – a  clear slowing down. Yet many an F1 race has been won by that crucial pit stop.
Create opportunities for productivity pit stops for yourself and your team to be more efficient and get even better results. Consider using a life coach to help with the setting of achievable goals and creating balance.
The odd day off, a mini-break or all-inclusive vacation provides quality time to revive yourself. It can be as basic as treating yourself to a premium coffee at your favourite spot simply for the ambience. Pausing to imbibe a delicious cake or watching the sunset from a special place or watching your favourite show. These simple or extravagant experiences are fully earned and deserved by you. Business is better with a balance in your life. Balance comes through creating moments to slow down, rest, pause and relax. Then get back to working even more productively.
You may also like: Here Are Six Ways You Can Prevent Yourself from Burning Out
About the Author
Malik Muhammad was raised and educated in Jamaica, read law in London and the author of 'Empower Yourself to Succeed'. He created The Empowerment Mastery System to influence, help and inspire businesses to cultivate their visions in a specific time frame. Malik enjoys vegan cooking and quad biking. He is an after-dinner speaker, event host and convenes empowerment seminars internationally