Click here to get this post in PDF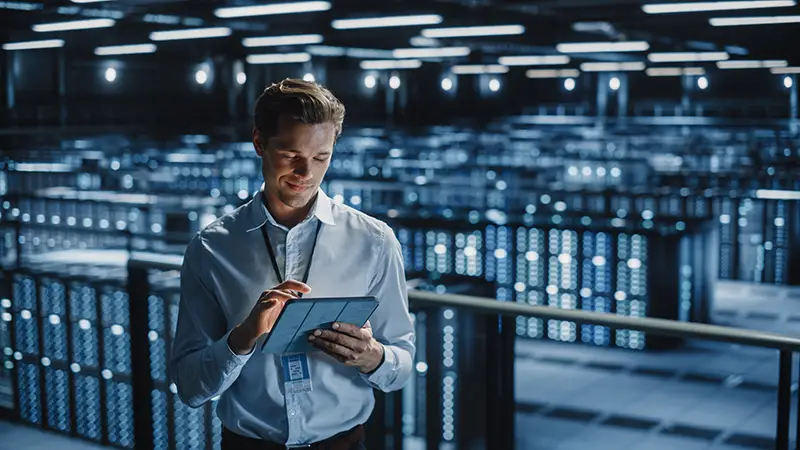 Data science is a rising and shining career in adopting new and emerging technologies. Various enterprises from all different industry verticals are hiring data science experts to help garner actionable insights from big data. Data scientist roles continue to evolve as AI takes hold and domain knowledge becomes paramount. It is certain that the role of a data scientist who uses these skills for driving analysis or actions will ultimately be transitory both as the technical underpinning of data science is becoming increasingly automated, and the need for knowledge on the part of data scientist grows. 
The role of data science is now a buzzworthy career. This has stayed powerful in the marketplace, providing opportunities for individuals who wish to study data science to make valuable contributions to companies and societies. Individuals who are interested in becoming data scientists must choose a data science course with a placement guarantee. Data science is defined as a multi-disciplinary tool that extracts insights from structured and unstructured technical language. This unifies statistics, data analysis, and machine learning for understanding and even analyzing the actual phenomena via data. 
Let us have a look at some of the reasons that make data science a next-generation career and how you can benefit from enrolling in an Online Data Science Program :
Organizations struggle to manage the data:
The company has different opportunities for collecting data from customers concerning transactions, website interaction, etc. 65% of the companies have said that they could not analyze or categorize the data they have stored. 89% of the companies knew they could analyze the information properly and develop a competitive edge. Data scientists help companies progress with the data they gather and pay for making off quickly and over time. 
Data science is evolving:
Careers with no growth remain stagnant, indicating that jobs with no respective field must drastically change to remain relevant. Data science usually appears to have abundant opportunities to evolve over the upcoming decade. This does not have any sign of slowing down, and this is an enhancing career opportunity for an individual to enter this field. An individual working as a data scientist is unnecessarily doing the same thing as an individual in the same role at another enterprise. Interested candidates who wish to start their career in data science must do the work which is meaningful to them. The demand for data science for several years is increasing up peak and the average time frame for the increase is eight to nine years. 
Data scientists have in-demand skills:
It is said that 94 percent of data science graduates have available jobs in the same field. One of the key data science careers is well suited for the future due to the dramatic increase in job posts. A steady increase in the number of data science jobs has been observed. Many companies have recognized the worth of data scientists and want to add data scientists to their teams. 
Higher career advancement opportunities:
A data scientist has been recorded as the most promising career to date; the reason for career advancement is the average salary for people in the role. Various research has shown that people could get promoted as data scientists and give a career advancement score of nine out of 10. Various professionals have shown initiative in seizing the chance to excel in data science roles. This intends to keep data scientists on the teams for the long run. 
In the above segment of the article, we have explained why data science is the future of the coming generation. Now, let us talk about some of the industries with high demand for data scientists. This will even help you in knowing which industry sector you can get jobs in. Let us take a look at the same:
E-commerce: this is one of the most relevant industries which requires data analysis at a large level. Data analysis helps e-commerce companies to predict purchases, profits, and losses and even manipulate customers into buying things by tracking their nature. 
Manufacturing: data scientists are required in the manufacturing industry due to a variety of reasons. The main use of data science is to affect productivity, minimize risk and even increase profit. Sectors where data science is used for improving productivity, processes, and predicting trends include performance, quality assurance, defect tracking, predictive and conditional maintenance, demand and throughout forecasting, supply chain, and supplier relations, global market pricing, automation, and design of new facilities, sustainability, and greater energy efficiency. 
Banking & finance: these are pioneers in the adoption of information technology for processes and security. Banks use this technology for understanding their customers, retaining them, and even having new ones. Data analysis helps financial institutions for engaging customers by knowing about transactional patterns. 
Healthcare: medical records, billing, clinical system, and data from wearable continue to build out huge volumes of data. This shows a valuable opportunity for healthcare individuals to ensure better patient care which is powered by actionable insights from different patient data. Data scientist across the world is revolutionizing the healthcare industry. Improving care delivery helps in achieving operational experience. 
Transport: major data in this industry is captured via passenger counting systems, vehicle location systems, ticketing, scheduling, and asset management. Data science here is used to contain the unprecedented potential to derive insights into planning and managing transportation networks. 
After completing a data science course, interested professionals must know about the job opportunities which are in huge demand, and they must take that up. Data science jobs include business analysts, data scientists, statisticians, or data architects. The salary package of a data scientist even depends on qualifications, profile, and experience. 
The astounding rise in the in-demand for data scientists has observed a shortage of data scientists. With the growing usage of mobile phones, the need for including data-driven decisions across industries is even poised to rise. A data scientist must be well-skilled in disciplines such as statistics, computer science, and management. Thus, data science offers a huge amount of opportunities, and attaining this skill for becoming important.
You may also like: What Makes Data Analytics the Best Career Choice?
Image source: Shutterstock.com