Click here to get this post in PDF
As a freelancer, you need contracts to protect your interests legally. Using a contract, freelancers can ensure they're paid on time and receive payments in full – along with details about the relationship with their client. Aside from eliminating any chance of either party backing out of their agreement, they also penalize them for doing so if they do.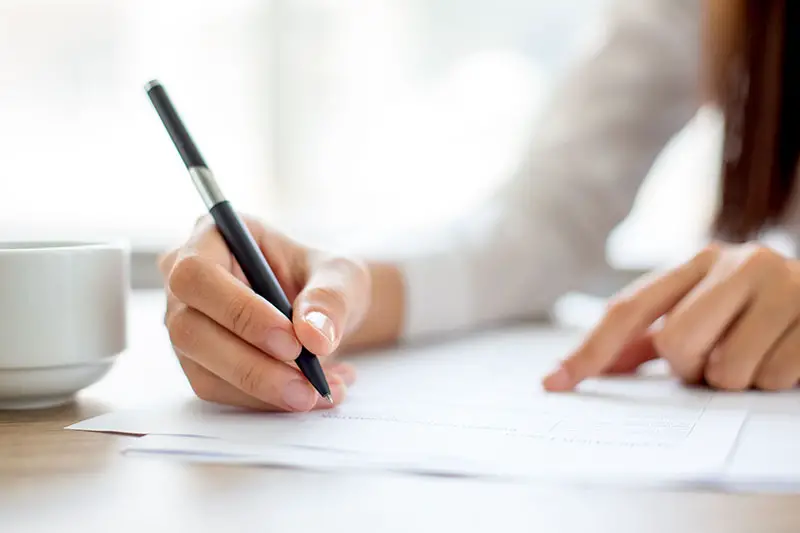 There are some key elements to any contract, as well as some template clause wording you could use. Many freelancers use contract templates for most jobs, and here are the types of elements to include in your contracts.
The Work And The Timeframe
To begin with, a contract should outline exactly what you are expected to do and to what deadline you are expected to complete it within. It is meant to make sure that your client does not suddenly ask for additional work and refuse to pay additional fees because there may be some vague language in the contract.
Ensure that you are as precise as possible with your response. Something like "run the company's social media accounts for three months" can be interpreted in an infinite number of ways. To achieve this, make sure you put into writing all the hours and days that have been set up. Also, you will be able to specify how much back and forth is appropriate for each project.
The copywriter can, for example, stipulate that they will only accept three rounds of edits from the client. Depending on the type of work you may want to include a non-disclosure agreement.
Are You A Freelancer Or Employee?
Keeping your client informed about your relationship is important. Consultants will work as independent contractors, so the consultant won't appear to be the Client's employee, worker, agent, or partner. The consultant will be responsible for all taxes related to providing the Services, including any National Insurance contributions incurred. Clients who are required to pay this kind of tax will be paid back in full by the Consultant. In addition, the Consultant will refund any fines or other penalties imposed by the government since the consultant failed to pay the tax.
How Much You're Getting Paid
A project's cost may be based on an hourly rate, a daily rate, a flat rate, or perhaps on the entire project cost as well. Consider what option best suits your requirements and then make a decision. Moreover, the cost of an assignment can also rise if your client impedes the process in any way.
When And How Will You Be Paid? 
Every freelancer's worst nightmare is late payments. That's why it's vital that your contract clearly outlines your contract terms. It is common for payment to be made upon the creation of an invoice and upon completion of the project (although invoices often provide 30 days for payment). Consider negotiating an upfront fee if you're taking on a large project that could take months to finish. You might request 50% of the fee upon accepting the job. If the fee is to be paid over a certain amount of time, it could be spread out over five months, for example.
If you don't specify your payment terms and schedule, you might end up going broke. Describe the late payment penalties as well. In the event that this occurs, you should always set clear terms so that your client pays you on time.
Intellectual Property Ownership
As important as this is, you should make sure that you include it so that your client will not be able to run off with the project. Be sure to include in your contract a clause that states that all work you produce will remain your property until payment is received. As a consequence, you may be entitled to sue your client if their work is used without your consent.
Rights For Use And Resale
Any work you produce for clients will most likely be theirs to own, and that's not a surprise. However, in some situations, you may need to set up a special licensing arrangement.
In order to ensure your contract includes the right clauses, you should always get legal advice if you want to add specific and complex terms. It would be unwise for you to think that your contract provides sufficient protection and then have your client's lawyer pick out the thorns in it.
The cost of this might be quite high but compared to having a blanket contract that covers all your future work, and the level of protection it provides, it might be worth paying for.
This guide should help you to create a freelancing contract to use with all your clients. Of course, you may need to adapt it at times, but you can use this to create a base contract. Do you have any other tips that should be included? Please share them in the comments below. 
You may also like: Why It's Important to Know Your Work Contract Properly
Image source: Shutterstock.com