Click here to get this post in PDF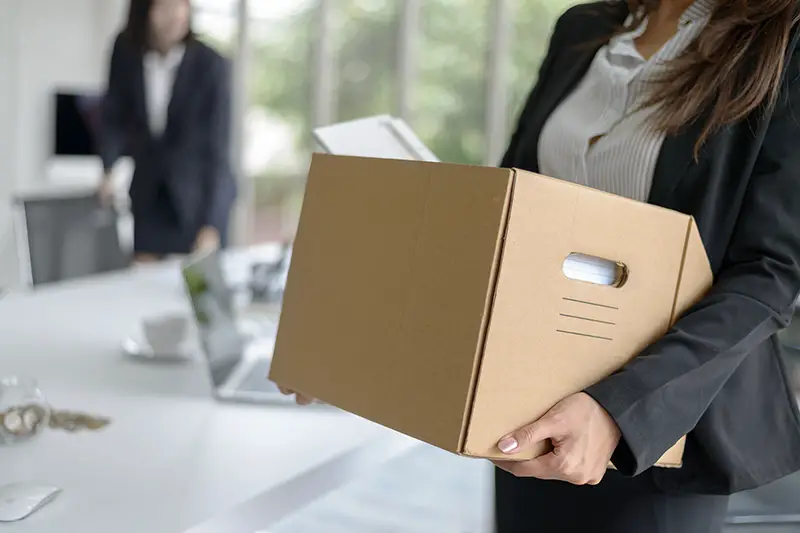 It can be hard not to take it personally when you find out that one of your strongest employees is leaving. Business is business but creating a positive and productive workforce and office environment can't be divorced entirely from a more personable approach. 
Unfortunately, however, staff turnover rates have been steadily climbing throughout 2021. In May of this year, for instance, almost 40% of employees in the UK and Ireland are looking to change roles – and many of them plan to do so within the next year. 
While this is great news for the job market, it is potentially highly problematic for employers who have worked hard to create a strong workforce. It's no surprise, then, that efforts to boost engagement and retention, and to boost employee engagement strategies in preparation for an entirely new business landscape are underway across the country, and in many other parts of the world.   
But why are so many employees ready to jump ship? Read more below. 
Not Enough Work Location Flexibility
The pandemic prompted countless businesses to embrace their full potential for remote working and enabled an even greater number of employees to explore the benefits – both professional and personal – of flexible working. 
In fact, in 2020, work location flexibility was the main reason (32%) people elected to find a new job, according to a study made by IBM.
Still, that's not to say that embracing a remote or flexible working approach in 2021 is the secret to employee engagement and motivation. In reality, employers must modify their approach to include remote employee engagement by embracing new opportunities for learning, development, recognition and team building. Strong employee rewards programs need to be embraced more than ever before – both to compensate for increasingly remote workforces, and to prevent your business from suffering the high churn rates of 2021. 
A Better Work Life Balance
For many years now, we have all been aware of the need for better work life balances. From the four-day week to flexible scheduling, businesses have pioneered, experimented with, and embraced numerous different philosophies aimed toward improving the work life balance felt by their employees. 
It's quite clear that the events of the past two years have 'hammered home' this need even more so and made many people around the world realise that work must sit comfortably alongside life, rather than consuming it. 
The case is simple: if staff feel as though their job demands more from them than can be aligned with a forty-hour work week, looking to other opportunities that actively embrace a healthy balance between our personal and professional lives is only natural. 
A Lack of Career Development Opportunities 
In a similar vein, it seems as though employees are growing more attuned to the need for businesses to invest into them. According to the same IBM study, only 48% of those asked were satisfied with the career advancement opportunities posed to them by their current employer.
Interestingly, this was treated as an entirely separate entity from compensation and benefits, meaning that regular salary increases are unlikely to prove enough for around half of the current workforce. 
Employees, and particularly younger employees, want internal opportunities to be tangible, and for growth to be a priority.
Employee Burnout 
The last year has taken its toll on all of us, and you would be hard pushed to find an employee who has yet to feel at least a little of the impact made by so many disruptions to life as usual.
Prioritising mental health within the workforce remains a key priority going forward and ensuring that strong employees have the right opportunities to tend to their emotional wellbeing is key. It is part of making a long-term investment into people, and something that every business owner should keep at the front of their mind going forward. 
You may also like: How to Improve Employee Retention in Your Organization
Image source: Shutterstock.com