Click here to get this post in PDF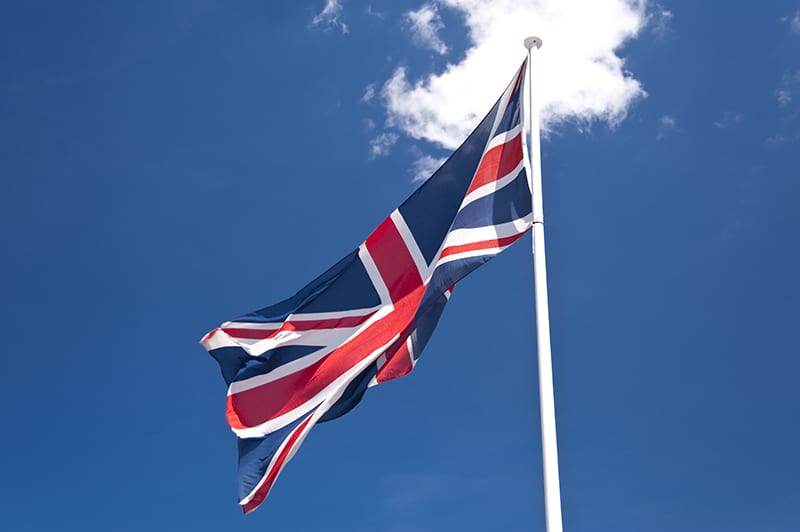 Now the government has officially served notice to confirm Britain will be leaving the European Union, UK businesses have been launched into a period of uncertainty. With two years to negotiate the terms of the separation, organisations of all sizes and sectors will be lobbying to secure an agreement that will benefit them. So where does this leave small businesses?
Until a deal has been made, it's impossible to know exactly how SMEs will be affected. As Article 50 only denotes the triggering of the two-year Brexit process, things won't officially change until March 2019 (or later if both the EU and UK agree to a longer settlement period).
However, the climate of change means business owners should begin asking questions and be prepared to adjust. While nothing will be legally altered until after the two-year period, organizations will likely try to anticipate and adapt to conditions before the new rules come into play.
Article 50 and the single market
The single market is one of the main topics of Brexit negotiations. It allows EU countries to trade freely with each other, without having to pay tariffs or adhere to restrictions.
Those in favour of leaving the single market believe it will open opportunities for increased trading with other countries, such as China, India, the USA and Canada. However, others worry leaving the single market will make it more difficult for businesses to reach the 500 million potential customers in the EU.
As it stands, Britain is poised to leave the single market. Trade, limiting the free movement of people, and changes to regulations are some of the main points that will affect small businesses, as a result. 
Business sectors and Article 50
Most things we interact with daily are connected in some way to the EU, and will more than likely be altered by the split. For example:
The automotive industry relies heavily on trading with Europe quickly, and processes could be impacted depending on the trade rules put in place.
The retail sector employs a reported 120,000 EU nationals and relies heavily on exporting and importing goods to and from the EU.
The farming industry is the UK's biggest manufacturing sector: only 52% of food consumed in the UK comes from British farmers and more than 50% of farm income comes from EU subsidies.
The financial sector relies heavily on being able to move money across borders, which could be greatly impacted by a change in regulations surrounding financial transactions to and from EU countries. 
Small businesses and Article 50
As different sectors and organisations interact with the EU in individual ways, it's difficult to summarise exactly what Article 50 means for small businesses. But in terms of trade, free movement and regulations, many SMEs are tied closely to the EU and will have to adapt to the impending changes.
Rising costs to do business with EU companies
According to the FSB (Federation of Small Businesses), small companies rely heavily on trading via the single market: 92% of their exports and 85% of their imports move through the single market (see the report here).
Leaving the single market could mean tariffs will be placed on goods that move in and out of Britain. If this happens, it will be more expensive to import products from Europe, resulting in prices potentially being raised for UK customers.
It could also mean the goods that small businesses export to the EU will be taxed, and will be more expensive for EU customers. On both sides of the border, buyers could end up looking for cheaper alternatives.
If the EU agrees to a free trade agreement, the UK could still have access to the single market. However, this means Britain would have to agree to other EU terms, which might involve immigration and other regulations.
Leaving the EU also opens the potential to forge new trade agreements with other countries, as Britain will be able to negotiate independently. However, this won't be possible until the two-year period is up.
Difficulty finding workers with the right skills
The single market allows for the movement of people between EU countries, meaning EU members can work and live in different countries without having to apply for a visa or work permit. Leaving the single market will likely halt free movement, and it won't guarantee EU citizens the right to remain in the UK.
Many UK industries rely on the skills of EU workers: according to the FSB, 1/5 of small businesses with employees hire non-UK EU citizens. This means both employees and employers face uncertainty about whether they'll be able to continue working as they have been, once the split has finalised.
In addition to concerns as to whether current employees will be able to maintain their right to work, small businesses may face the prospect of losing access to a pool of potential employees from countries that are a prominent part of certain industries.
Now that Article 50 has been triggered, this uncertainty may already be making the UK a less appealing place to settle and work for valuable non-UK EU workers.
However, some argue leaving the single market and halting free movement will create opportunities for the UK to focus on developing these skills internally.
Obstacles to trade with European businesses and EU countries
Currently, we cooperate with other EU countries on many different sets of standards and regulations, involving things like food safety, environmental expectations and data security. These are complex and detailed agreements that govern important aspects of businesses.
After leaving the EU, it could cost small businesses time and money to adapt to new rules that the UK might implement, as well as adjusting to meet the expectations of new trading partners. 
The consequences of Article 50
Small businesses have already been making predictions and taking action prior to the split. It's important to be ready to adapt and work flexibly to prepare for change. 
Changing prices
As the pound reacts to Brexit negotiations, some businesses have capitalised and increased profit from EU businesses looking to take advantage of a favourable exchange rate. However, this means some prices in the UK have also risen to reflect the weak pound.
Small businesses may have to think differently about the suppliers they use and the markets they target, potentially shifting towards a UK audience or looking to find new connections in non-EU countries. They must be prepared to look for new opportunities in the instance that the terms of leaving the EU make current processes invalid or expensive.
 Changing job market
The employment landscape is shifting as we move away from the EU, and businesses are already beginning to adjust. Some are already making cuts and laying off staff, while others are getting ready to move jobs to Europe. Until exact terms are announced, many businesses are being cautious and have halted recruitment and investing in growth.
To prepare for change, small businesses will need to look at internal processes and structures and adjust to improve efficiency. This could mean making cuts or changing priorities to focus on areas that are secure until an agreement with Europe has been confirmed.
You may also like: International Expansion: How to Succeed Without Compromise
About the Author
Jason Downes is ME of www.powwownow.co.uk Founded in 2004, Powwownow was born so that anyone could access low-cost conference calling in an instant. Since then, they've become the leading conference calling provider in the UK.