Click here to get this post in PDF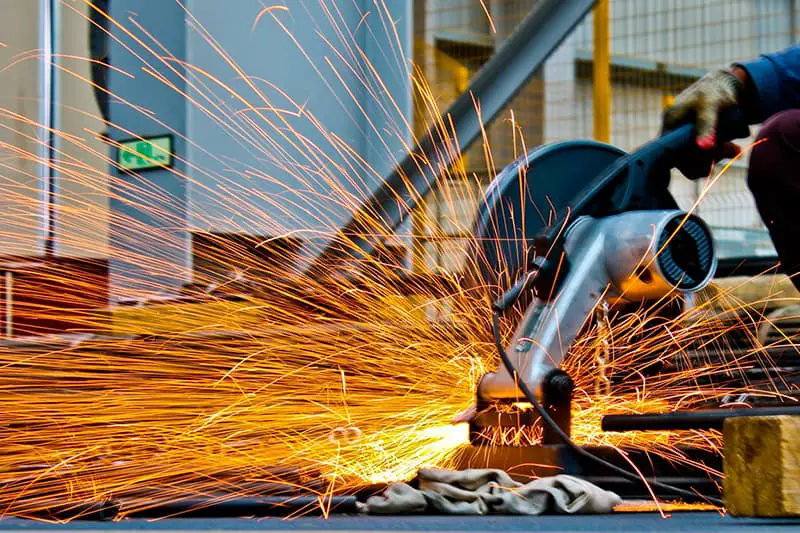 Looking to save some money by purchasing used equipment, but you are not sure if it is worth it? To help you decide, we have compiled a list of pros and cons when it comes to new versus used. Soon you will be able to make a more well-informed decision about your upcoming purchases.
Before Purchasing
There are certain things you should take into consideration before deciding to make any purchase, new or used.
Does the equipment support your main business? If it is an item you use all the time, it's probably a better idea to purchase. If you only use the item on occasion, renting is usually the better option.
If the product does support your main business, you may need to purchase it, even if you don't get a return on your investment. However, the more equipment you own, the more equity you have. This can increase the value of your company and allow you to borrow more funds to expand your business.
Do you have the resources to be the owner? Owning heavy machinery comes with responsibility. You will need a safe place to store it when not in use. You will have to make sure you have the appropriate ways of transporting it from one location to another. And it is best to have someone available to do maintenance on it, though this can be done by an outside mechanic if needed.
Cost
Purchasing new construction equipment can be quite an expensive investment. Is it worth it to spend all that money for new gear, or will used items be just as good?
Reasons to go with new:
New items usually come with a warranty, so if anything breaks down or goes wrong, there's a good chance you won't have to pay a cent to have it fixed. Keep in mind that used equipment might still come with a warranty or extended warranty, depending on how old and used the item is. Also, remember that certain warranties are non-transferable from one owner to the next.
Reasons to go with used:
Buying a new piece of equipment is expensive. Depending on what you are purchasing, along with availability and demand, you might be able to get two or more used items for the same price as one new piece.
New equipment can also come with expenses that you may have not taken into consideration. Sales tax and more money for insurance are two major factors that can blow a budget.
Depreciation
As most people know, as soon as you drive your brand new car off the lot, it depreciates in value automatically. The same usually holds true for trucks and heavy equipment.
Reason to go with new:
Quite possibly the only reason to go with new is a personal preference. It is nice to have brand new equipment, but if you look at this purely from a business perspective, used equipment is more often the better option. It usually costs less to purchase upfront and when even budgeting for repairs, the total cost is still a lot of the time cheaper than buying new.
Reasons to go with used:
Some equipment has been known to drop as much as 40 percent in value over the course of the first year. If you buy used, you don't have to worry about losing all that equity in the beginning. Granted, your equipment can still depreciate in value, but more than likely not by much.
Remember to keep your machinery well-maintained. When you decide it is time to upgrade, you might be able to sell it for almost as much as you paid for it. Sometimes used equipment that is 10 years old can be just as valuable as machines that are only five years old.
Choices
The market for used trucks and construction equipment is huge right now. Currently, it is a buyer's market, meaning there is plenty of inventory to choose from and you are better situated to negotiate excellent deals.
Reasons to go with new:
If you need something custom ordered, it is quite possible you will only be able to get it brand new.
Reasons to go with used:
The used inventory of trucks and construction equipment is currently so big that there are plenty of options to pick from – many more varieties than one company can offer brand new.
There are thousands of options for sale right now, including equipment for construction, transportation, farming, among others. You can find anything from used front end loaders to cutters and shredders, usually for an excellent price.
Prices can fluctuate based on the law of supply and demand. Keep an eye on the market to see when the best time to purchase or sell equipment is. This way, you are more likely to be able to buy low and sell high.
Flexibility
Depending on the type of work your company does, you may only need certain pieces of equipment for short periods of time.
Reason to go with new:
Companies might lease out construction equipment to you for a short period of time.
Reasons to go with used:
You can purchase the used equipment, keep it for as long as you need, and possibly sell it for almost as much as you paid. Leasing equipment would more than likely be a lot pricier, and if the job ends early or runs late, it can be a hassle to renegotiate leasing contracts. If you own the equipment, simply sell when you are ready.
Additional Pros and Cons
Here are some other quick tidbits about the pros and cons of buying new versus used.
Reasons to go with new:
The person or company you buy used merchandise from may not be reputable. For the most part, it is more likely you will get scammed by an individual selling a used piece of equipment, rather than a large corporation. If you don't know any used sellers that well, you might want to stick with new merchandise until you can make some connections.
You can't always personally inspect the item before purchasing it. This leaves it up to the seller to tell you exactly what condition it is in. There is always a chance they could be untruthful or that they overlooked something. So, unless you know the seller personally, you can't always trust what is being told to you.
There is a possibility of wear and abuse in areas you can't see on used equipment.
If you are going with new equipment, it is possibly more efficient than older models. Better performing equipment can result in a larger yield of product and possibly use less gas in the process.
Reasons to go with used:
Some suppliers will do a thorough inspection, provide support, and even include extended coverage on their used equipment. If you go with used, do your research and find a reliable supplier.
If the supplier is local, usually a lot of them will allow you to do trial runs with the used equipment. This way you can make sure it suits your needs, and it gives you time to observe and inspect how well it appears to be operating.
By saving money on your used equipment, it enables you to purchase more equipment. By doing that you can take on more work. Taking on more work equals more profit.
Used construction equipment oftentimes has the same features as new machines. There aren't usually that many changes from year to year.
Checklist for Buying Used
When purchasing used trucks or construction equipment, it's always best if you get to inspect the merchandise before buying. This isn't always an option, but if it is, be sure to have your mechanic check the following:
Check the pre-consumed operating hours. All heavy construction machinery has a clock built in which records how many hours it has been used for.
Look over the maintenance records. This way you can be sure that the proper maintenance was performed on the machinery at the appropriate times.
Look for signs of wear and tear. Dents and scratches may only be cosmetic. Have your mechanic also inspect the undercarriage, transmission, engine, and hydraulics. Those items are some of the most costly things to fix and are therefore some of the most important things to check out.
Check the tires to see if they are in good condition. This can be another expensive item to replace.
Check the fluids. Certain characteristics of hydraulic fluid, engine oil, transmission fluid, fuel, and engine coolant can all possibly show signs of problems.
Check the exhaust. Smoke that is black, blue, or white can indicate problems, as well.
Lastly, always try the equipment out before you make a purchase.
After reading this, hopefully, you feel more empowered to make the best decisions for you and your company. Whether you purchase new trucks and equipment or decide used is the better route for you, always check customer reviews to see how current owners feel about the products – they are usually the best source for this kind of information.
You may also like: Why is it Better to Hire Equipment Than to Buy it?