Click here to get this post in PDF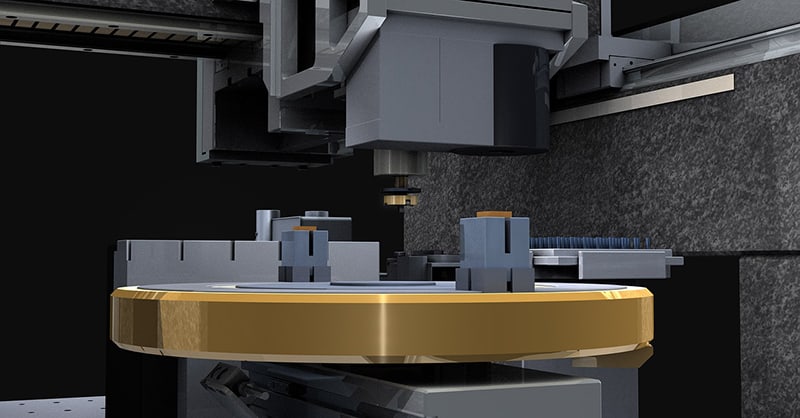 In recent years, the manufacturing industry has revolutionized quite significantly. The market has become very competitive which creates the need for manufacturing companies to improve their performance levels, provide on-time delivery and streamline expenses as well. Whenever you have a project, the biggest dilemma you face is settling for a manufacturer. Many are the times when people have gotten frustrated when they partner up with the wrong manufacturing service provider for the job. To avoid this, it is paramount that you do your research on the various service providers available, what they offer and if they meet your needs.
HunterTyson is a company that has brought together a team with more than 30 years' experience in contract manufacturing, electronic manufacturing, electronic certifications and product development. One thing that makes this company stand out from their competitors is the fact that they are quick to adapt to their customers' needs very speedily, while at the same time delivering very high-quality products and at very competitive prices. When making your choice for a contract manufacturing partner, there are certain factors that you need to put into consideration. Let us look at some 6 very useful tips:
Experience and Capacity
Certifications
Communication and Customer Experience
Equipment and Technology
Personnel
Financial Stability
The process of choosing the most suitable contract manufacturer can be quite daunting especially if you do not know exactly how to go about it. Let us describe each of the above tips explicitly, to show you what exactly you need to be on the lookout for:
#1 Experience or Qualification
When vetting the various providers to establish a good fit for you, experience and capacity are some items that should be on the top of your qualifications list. You need to find out if your contract manufacturer is experienced and if they have the Capacity to produce the level of quality products you are looking for. HunterTyson, for instance, has over 30 years' experience in the industry. This company has all the experience you could be looking for from customer products experience to industrial experience. Some of the services that they are well experienced and are having the capacity to deliver are; Onsite 3D printing of equipment, Delivery Destination Management, Manufacture of Set Top Boxes, Cable Assembling, and Satellite dish Programs and many more.  For more information about their experience visit this company.
#2 Certifications
Do ensure that your contract manufacturer's facilities meet all the required standards by the relevant regulatory bodies. Find out if their manufactured products are legit. Ensure that they can get certifications for existing products. If there is the need for expanding distribution to other overseas destinations, or outside the borders within which they operate, find out if the service provider can get the proper certifications that are required to penetrate the new market.
#3 Communication and Customer Experience
Choose a contract manufacturing partner who values their customers. A provider who understands the products and entire project from beginning to end offers the client better value.  At HunterTyson, customers have the luxury of dealing with only one single-source provider for all their products. This company is able to handle all aspects of your project from products, equipment, devices and various components in a myriad of industries. They mean it when they say that they are your partner all the way through product progress, assembly, packaging and completion. Poor communication and updates of the progress can be quite frustrating to the customer. This company eradicates the bother of having to communicate with many companies. Picture a scenario where you call your engineer, follow up with your manufacturer, then calling your engineer again to inform him of the manufacturer's feedback. This is quite a lengthy process that is uncalled for if you partner up with a service provider who has made the communication process seamless. HunterTyson provides clients with a single point of contact which basically means that you are able to get answers faster and any changes to the project are affected almost immediately.
#4 Equipment and Technology
It is important that you find a provider whose technology roadmap is way much ahead of your own. They should have these tools in their possession, at least have access to them within their network. This means that they are able to advise you on new products in the market giving you a chance to stand out with up to date products. With new technology, it means that the cost of production is relatively low, and it takes a much shorter period to finalize on a certain product. A good contract manufacturing partner is one who has kept abreast of all technological advancements and implements the same on your project. Find out more about the importance of this by visiting manufacturing partner
#5 Personnel
It is important to note that manufacturing is a process that rises and falls on people. This starts right from the people at the top and trickles all the way down to the bottom. Are the managers and operation personnel competent? It is also important to consider if your team blends in well with their team for a successful project. Lastly, your contract manufacturing partner's training process is something that you have a legitimate interest in as much you are not directly involved in their hiring process. The team they bring on board ensures that your proper line is matched to the proper skill level. Also, check out programs and opportunities such as the IMMEX Program in Mexico allows companies to take advantage of low-cost labor close to US markets.
#6 Financial Stability
Deciding on the right contract manufacturer means that you will look ahead of time to predict disruptions that can be caused by mismanaged inventory, contractor delays, equipment failure, and inadequate supplier capacity. A financially stable contract manufacturing partner will ensure that in case of any financial risks, they are solvent to continue with your project without any hiccups.
Choosing a contract manufacturing partner is a process that entails a lot of factors to consider and questions to ask, making it an arduous one.  The above are just but a few tips that will ease the process for you by way of ensuring that your bases are covered.
You may also like: Weighing the Options The Pros and Cons of Buying New Versus Used Equipment in Construction
Image Source: Pixabay