Click here to get this post in PDF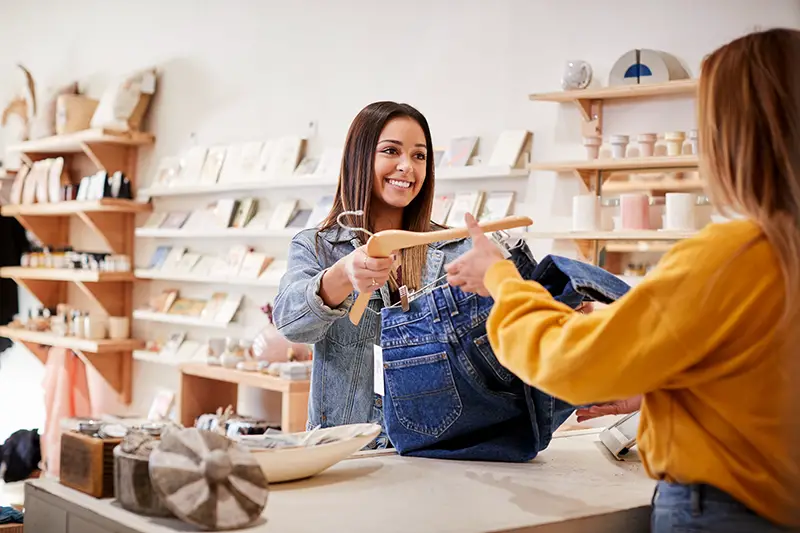 Running a business can be challenging, and selling goods or services to make a profit can sometimes feel like a fruitless task. One of the best ways to build your small business into a success is by upping your sales skills and ensuring that you're outperforming your competitors in the field. Even if you have a strong sales background behind you, it can still be easy to succumb to the dreaded 'sales block'. We've put together some of our favorite selling techniques to help you refresh your skills and push forward toward success in your business. 
1. Learn From The Professionals
Whilst you may consider your sales team to be professional, if they're not high performing, they aren't being successful. Take heed from call center salespeople and appointment setter staff who must hit the phones constantly to achieve high sales. Give your team a target for the calls they need to make and ensure they are meeting that target each day. The more calls made, the more sales opportunities you will have, so get your team on those phones! 
2. Learn How To Handle Objections
Objection handling can be the one thing that saves you from rejection. Knowing what questions and blockages you may face from your prospect is the best way to overcome their resistance. While most people balk at objections, they should be seen as a fantastic opportunity to further sell. One of the most common objections is cost. If your product or service is worth the money it costs but is more than your competitors, it is your duty to explain the quality of your offering over others. Another common objection is your prospect's needs are already being met elsewhere. Again, this is an opportunity to explain how you can improve on their current offering and sell your USPs.
3. Have Confidence
It's easy to feel nervous when selling, especially if you feel like you need the sale. Try not to reek of desperation and show off a confident veneer. Assuming the sale will give you the upper hand as you'll be neatly controlling your pitch and guiding your prospects into winning the deal. However, it is important to remember that there is a fine line between confidence and cockiness, and the latter is super unappealing to customers, so work hard to find the right balance.
4. Add A Time Incentive
Customers will always be swayed towards buying if they feel they are running out of time to get a good offering; a limited-time incentive to your pitch will help them decide faster and seal your sale quicker. For example, a discount code that is valid for a week, or a one-off bargain special that must be redeemed before the end of the business day. Be sure to only off what discounts you can afford, as too much will devalue the sale.
5. Over Deliver
It's easy to spend so much time thinking about new prospects that we can neglect our existing buyer base. By offering an unrivaled prospect pitch, to the sale, to the delivery process, you can lock in a large portion of sales through repeat customers. Make your aftercare service so good that they will never go anywhere else.
Are you a sales pro with a proven track record? Share your sales tips in the comments to inspire others!
You may also like: What to Know to Start a Direct Selling Business
Image source: Shutterstock.com