Click here to get this post in PDF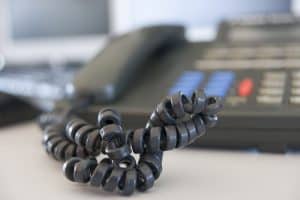 Not all businesses are the same. However, many of them have the same goals and objectives, and that is to increase their sales as well as the profits that they make. Ads and marketing are some of the keys to being successful in this area, so it takes a vast amount of planning to become the preferred brand, while also reaching to prospective customers.
Having said that, to start, an essential part of the best marketing plans include securing a vanity phone number. A vanity number is beneficial for many different reasons including the following:
Track and Analyze Consumer Calls
If you want your marketing strategies to be effective, you must be able to track and analyze the marketing plans that you implement. In some cases, you may not have the tools available to track the information, and it makes it difficult to see if it is actually working. On the other hand, when you have a marketing campaign that includes 800 vanity numbers, you can secure the information that you need with ease. For instance, you can track and analyze the data that will tell you how your ads are doing in different sectors of the market.
Collect Contacts and Profiles of All Callers
Additionally, with all of your incoming calls, you will have a chance to see which ads are doing the best (i.e. radio ads, print ads, TV spots). This is because the numbers are used to generate reports of detailed information about all of the calls that come into the customer support agent's lines. It is also important to note that these reports will provide the business owner and their reps with information that tells how different locations are doing their busiest hours of the day.
Vanity numbers are quite sophisticated so businesses are using these numbers to grow their businesses strategically. By using a Vanity number as a contact for the business, you will automatically receive a wealth of information that is critical to your overall marketing campaign. For instance, when your business has a vanity number, you will receive the caller's name, number, physical address, the income for that household and their home value.
Once this information has been collected, it can be used in a constructive manner by building an effective marketing strategy. For instance, the data that has been collected can be used to target a specific geographical location so that the promotions will fit into that particular market. In fact, you will also be able to predict what promotional offers will work best in specific areas around the globe. Using these customized plans, you can increase the success of your marketing campaigns dramatically.
Record Call to Monitor Purpose, Quality and Customer Satisfaction
The success or failure of any business often hinges on the quality of the services that they provide. Specifically, when it comes to the type of customer services that the consumer receives. So, it is very important that the organization has a way to measure how well that they are doing. These factors are often collected by monitoring the calls that come into the vanity phone number.
Additionally, because vanity numbers are set up for recording the customer's call, it is a tool that can be used for a wide range of purposes. For instance, if the customer support agent is missing information that they need in order to respond to a particular caller's request properly, they can play back the recording to obtain the missing information that they need.
Highlight Products and Improve the Performance of Ads
In addition to ensuring your customers are provided with a superior customer experience, your vanity number is also an innovative tool that can be used effectively to market your products and services. Therefore, when consumers learn that you have a vanity number, you will experience an increase in calls by 60% and more. This is because this number serves dual purposes, which includes promoting the latest offers and how to contact your business.
You may also like: Overlooked Marketing and Branding Strategies for Small Businesses