Click here to get this post in PDF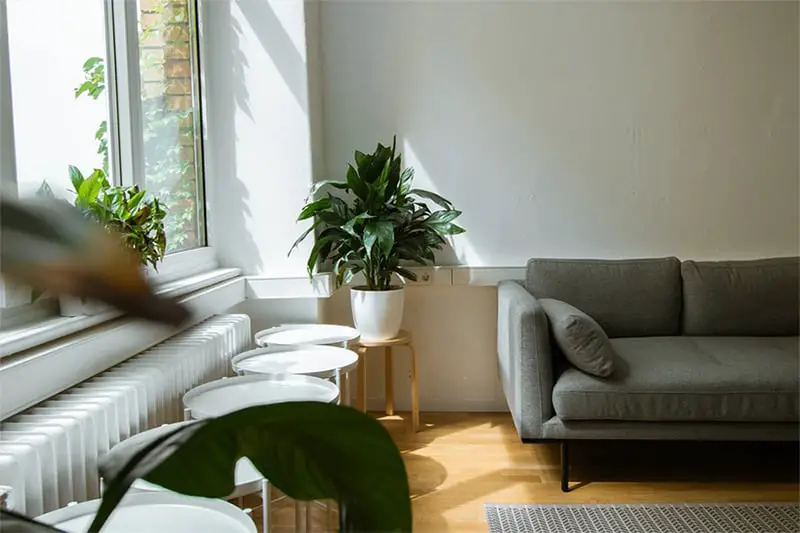 Holiday rental or short term rentals are short-term accommodations that can be leased by travelers. They include residences, condos, villas, studios, and tents, yurts, and boats, from high-end luxurious accommodation to spare room accommodation in other people's flats. Many vacation rentals provide full service, like hotels, while others offer complete flexibility for visitors.
With the coronavirus outbreak (COVID-19) and its effects on the rental industry in the short term, it is tough not to think about future losses and business risks, along with issues relating to safety.
As an Airbnb host at the blue water real estate in Costa Rica, you must realize that this global pandemic may impact your business, in particular, withdrawals from visitors from severely affected countries or withdrawals from the outbreak of the pandemic in your country, or other possible scenarios. Nevertheless, given the pandemic, you could retain and even increase your reservations.
Cancellations
In particular, focus on the reservations that still remain to minimize losses before guests can even cancel their reservations entirely. Given the tightening of travel regulations, more guests will probably want to cancel, and so it is essential to be careful before doing so.
For guests with reservations in the next three to four weeks that are likely to cancel due to COVID-19, consider making deals to help potential companies and prevent cancellations. Tell visitors, for example, if they want to change their booking – and to assist in signing the contract, offer a discount that visitors are able to use on new dates.
In addition to this, your marketing and listing details can also be changed to reflect your efforts toward welcoming guests. Mention what you are doing to preserve sanitized characteristics and minimize human touch.
Take the care you need
Keep updated when it comes to your short term rental business at the blue water real estate in Costa Rica. You must educate and organize yourself rather than panic. Now it is more important than ever that we remain agile and plan to manage events.
You'll undoubtedly have to adapt because visitors, local authorities, and even airlines will make more final-minute decision-making. Although your position might not be affected, and it seems impossible, when it comes to rearranging/canceling trips, it is also vital that guests are aware of their needs and versatile.
For one way, there are many owners, executives, and businesses who are mindful of the consequences of cancellations and do not see possible reservations in the weeks ahead. But, on the other hand, we can view properties such as cabins, cottages, rural holidays and eco-topics wholly booked for a long time. It seems that domestic travelers from cities who are not locked up seek to find a place to stay away from other people. In these cases, the company is on the rise for hosts and managers.
Nobody knows what the effect is going to be in the long term. The length of the pandemic and the extent of the recession after that remain mostly unknown. We've seen good news from the spread of the virus by China and South Korea.
These countries have not been back to normal, however: workers are still at home, and there are still impacts on the hospitality industry. People do not get their bags for a beach holiday anytime soon, except in communities that recover from the virus.
Track the prices of rivals
The best way will not be to decrease costs. In fear of the slowness of the time, some hosts are eager to lower their prices to get more reservations and thus damage the company. Yet you should keep tracking and changing the costs of your local rivals accordingly.
Domestic guests are your goal
There has been a decline in travel due to the spread of the COVID-19 virus. Fewer foreign visitors are prepared to travel abroad, and some countries like the US have their borders closed. Therefore, you should concentrate on domestic travelers and target them.
Provide offers and promotions
Exclusive deals and discounts are perfect ways to persuade travelers to book with you and to inspire them. Take note of transactions on the basis of the date and length of stay. This can be aimed at bookers at both early and late hours and those needing accommodation. In your listing title and definition, promote your discounted rates.
If you want to cancel your booking, you can make adjustments by giving the guests the option of rebooking later or transferring the booking to 2021 on the same dates. Offer exclusive discounts or rewards to help your decision at different times.
Enhance email and ads on social media
Think about reaching past guests via email to inspire them to book. You can also take note of social media ads in addition to email marketing. To increase exposure and therefore, more reservations for the company, create coupon codes for your website and share them with other promotions and discounts on social media platforms.
Update your platform and list of properties
Make the most of the situation and take your time to update your website and customize your page. Rearrange decorative objects and furniture and take new pictures to refresh your listing and blog during profound cleaning. Glamorous photos and a beautifully appointed interior invite visitors to book with you.
Make sure that your rental is free of threats
If no COVID-19 cases have been reported in the region, the details should be included in the description section for vacation rental hosts. It can be useful information to ensure that your reservation is low risk for travelers and encourage them to book with you.
You should emphasize that you have known about the COVID-19 outbreak and have taken all the required precautionary measures to ensure safety in the overview section of your page. Please ensure that your rental is disinfected correctly and make sure your guests have a preventative checklist and hand sanitizers.
About the Author
Rebecca L. Clower is a broker and licensed real estate agent who grew up in New York and obtained her real estate license in Tampa, Florida. As the Vice President for the Costa Rica Global Association of Realtors, she now lives in Costa Rica again to focus on real estate sales. She is the owner of her own real estate, property management, and tour and travel agency called Blue Water Properties & Blue Water Adventure Tours.
To date, Clower has sold millions of dollars in real estate and has been a featured realtor on many TV shows, including HGTV, House Hunters International, and the "Beachfront Bargain Hunt." She is based in Guanacaste, Costa Rica. Watch on Youtube.
You may also like: The Pros and Cons of Investing in Rental Properties
Image source: Unsplash.com