Click here to get this post in PDF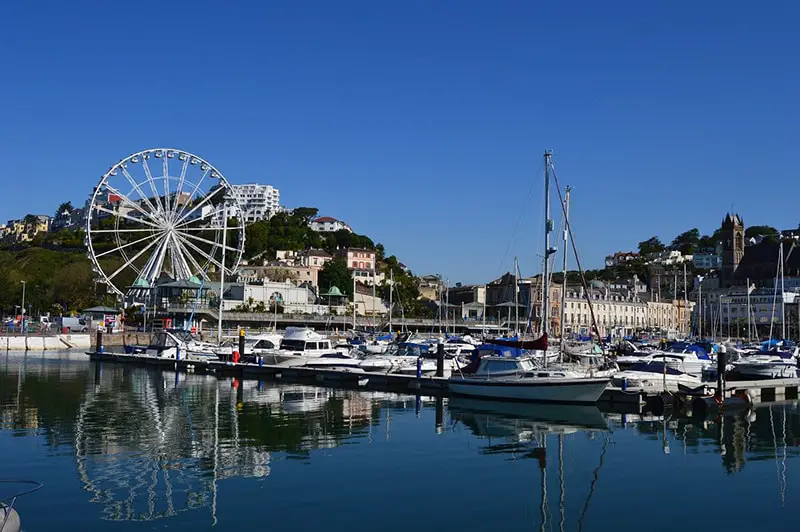 By Daisy Wolfenden, Managing Director of Visibilis
It was inevitable that the travel and tourism industry would see an impact from the coronavirus outbreak. Travelling is a choice, and in the midst of safety fears, many are choosing to stay put or travel closer to home.
The International Air Transport Association (IATA) has announced that January saw the lowest monthly increase in global airline passengers since 2010 and Booking Holdings (which owns booking.com amongst many others) is already predictinga 15% drop in bookings this year.
However, whilst global travel companies suffer, UK tourism providers in the last few weeks have been reporting a rise in website traffic and bookings – from travellers within the UK – for the summer season. This demonstrates a growing trend for UK holidaymakers booking their summer breaks closer to home and booking much sooner than they usually would – likely for fear of places being booked up.
With the next few weeks being critical for Easter bookings, as well as the trend for booking summer holidays now; what can UK hotels and travel companies do now to take advantage of domestic demand?
1. Change your targeting demographics
With your PPC and paid social activity, change the parameters on who you're trying to target. Whilst you may usually rely on international guests, it's likely you'll have more success from UK bookings, so focus your budget here.
In terms of demographics, we know that there is a trend now for "staycations" and holidaying closer to home, so with the Easter and summer holidays coming up, target families looking to book a break within the school holidays. It's likely that people won't want to travel very far either, so think about pushing more budget towards audiences within a closer radius to your destination.
For hotels with event and conference facilities, bear in mind that businesses are already asking staff to work from home when they can and reduce larger meetings, so don't focus too much budget into campaigns targeting these audiences. If you do keep these campaigns on, be sure to change your messaging to adapt to what people will be looking for now, for example, conference calling and video calling technology for people who can't make the physical meetings, cleanliness of facilities etc.
Also, rethink the usual customer booking journey for UK breaks – many UK accommodation providers are already reporting earlier bookings than usual for the summer holidays, so push forward any campaigns or messaging you had planned for later in the year to now. For example, any summer holiday deals or discounts you usually communicate after Easter for bookings for the summer, bring these forward to now to take advantage of the growing demand.
2. Focus your messaging on what people will be looking for
Within your ads and any social and content posts, change the messaging to focus on what's high priority for people looking at accommodation right now; safe, clean, disinfected rooms and facilities, as well as flexible cancellation options.
Are you taking more precautions to clean rooms? Perhaps you're cleaning them for longer, using a stronger disinfectant, and placing anti-bacterial handwash in all spaces? If you're doing any of this, make this more prominent in your messaging and content so people feel safe visiting you.
As mentioned above, if you're promoting conference and event facilities, can you focus on your conference calling technology and clean facilities? And perhaps think about focusing on promoting your smaller event spaces, as people will be wary of larger gatherings.
Also, think about the fact that Mother's Day is coming up and people might be looking for gifts, can you advertise your vouchers for a stay, spa or dining more prominently than usual? People may prefer buying vouchers than actually committing to a booking.
3. Change the conversation
Within your content and PR strategy, change the focus slightly for the next few months to appeal to a UK audience looking to book holidays closer to home. What are the benefits of "staycations"? What activities are there for families to do if they come and stay with you? These types of topics should be the focus of any external comment or article opportunities for your accommodation, as well as content on your own channels such as your blog and social media channels.
On your own channels particularly; you can also talk openly about what steps you're taking to try and ensure the safety of guests during this time, as well as any changes to booking and cancellation policies.
4. Align your teams
This isn't a case of business as usual – this is something we all need to adapt to and be flexible too. The concerns of travellers right now are very real and you're likely to have to deal with a lot of questions and issues that you wouldn't have done previously, so be sure to keep communication strong and consistent amongst all of your internal teams.
If you can foresee the questions you might get around cancellations, cleanliness, safety etc. you can provide aligned and confident answers to them. You might find that you're getting a lot as well and it's becoming time-consuming to deal with, so put the answers out there on your channels – you could create an FAQ-style post for your blog and link to it from your homepage and your social channels, so people can get the answers they need without needing to contact you. For example, answering questions like 'will I be able to get my money back if I have to cancel?'
5. Be understanding and flexible
It's difficult, especially for small, independent businesses, to be flexible to last-minute cancellations and rearrangements, but there will be a time where normal business resumes, so you need to retain the trust and loyalty of your guests during this period.
Royal Caribbean and Kuoni have become the latest travel companies to offer flexible cancellation terms in light of the ongoing outbreak, you don't need to communicate this on the scale they have of course, but where guests do ask to cancel or rearrange, try and be as accommodating as possible.
For example, could you let them rearrange the booking within a 12-month period? Or give them the value in vouchers to use in your restaurant or other facilities at another time?
React and adapt
Above all, don't bury your head in the sand until this 'blows over' – there is a positive trend towards UK bookings but you have to adapt your marketing strategy to reach them. At such a key time as we hurtle towards the Easter and summer holidays, make sure your targeting and messaging, in particular, are aligned with this demand.
The travel and tourism industry always recovers, but for the next few months at least, use your budget efficiently and be smart about who you're trying to reach.
You may also like: Summer Preparation for Your Small Business