Click here to get this post in PDF
Summer influences business in many ways. Firstly, it is the time of vacations, so you can expect a lot of your employees to do just that. You – yourself – will need a couple of days during which you will not pay any attention to your business. A lot of your customers are going to be away, so things may get a bit slow. However, the weather and the fact that everybody is a bit more relaxed during this period may just work for you. Here is how to prepare.
Go with a Bang
If you experience slower sales throughout every summer, it is a great idea to boost those numbers by making a sale. This definitely goes for those businesses that have seasonal merchandise, and that are in jeopardy to get stuck with merchandise that isn't appropriate for the summer. You should organize a sale which will rid you of those items, bring profit and spread the awareness.
Change Working Hours
Nobody wants to go shopping when the sun is at its peak. Noon and early afternoon is the time when most of the people want to stay home or in shade. They come out to shop later in the afternoon. Therefore, it is best if you change the working hours during summer days to cater to those late shoppers. Make a break in the middle of the day, but also prolong the second shift. You can even organize night shopping.
Reduce Business Talk, But Stay Reachable
The entire point of going on vacation is not thinking about your business. However, you need to be reachable in case of emergencies. Appoint a person who will give you the messages that cannot wait, and don't keep away from your business channels of communication. Your email should have automatic response that will notify the sender that you are away, and that you will be back on a certain date.
Go Outside with Your Business
The sun is shining and the weather is better than ever. Therefore, find the way to get your business outside. There are many ways you can do this. You can host events, fun competitions or simply participate in fairs and other outdoor activities. Create your own booth and make it fun. It will raise your brand awareness and it will do good for your neighborhood. In all of these cases, your business will benefit from these endeavors.
Make Sure You Got Covers
Your summer preparations also involve all those technical details about your shop. You need to go through a hiring process and find people that will cover for your regular workers while they are on vacation. Also, you need to get involved in the summer decoration of your shop, and have some thematic changes to your décor. This also involves protecting your merchandise from the sun and heat. Make sure you have good insulation window film on your glass windows to protect workers and products.
Summer can have upsides and downsides for your business. As a business owner, you must ensure that the downsides are avoided as much as possible and that the upsides are embraced and enhanced. Therefore, enjoy the summer, let it help your business find new clients, and keep the old ones.
Also read: Essential Tips for New Small Business Owners
About the Author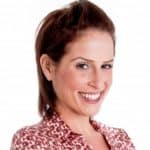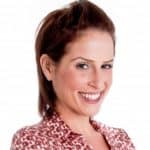 Diana Smith is a full time mom of two beautiful girls interested in topics related to business and technology. In her free time she enjoys exploring new low cost advertising opportunities.