Click here to get this post in PDF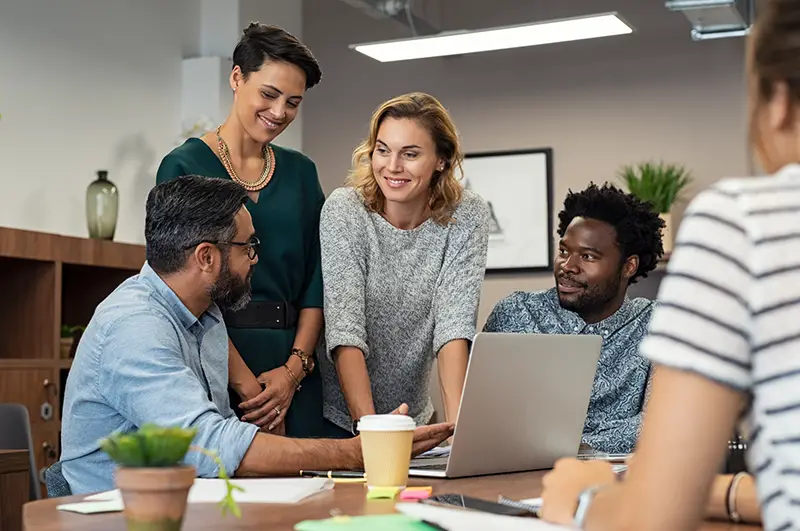 Search engine marketing (SEM) is an essential tool for businesses today. That's because it helps to bring in more customers, increase brand awareness, and ultimately, drive more sales and profitability. The challenge is that SEM can be complex and time-consuming. Fortunately, you don't have to go it alone: there are qualified SEM consultants who can give you the expert advice and support you need. In this blog post, we'll provide tips on finding the right SEM consultant for your business. We'll cover topics like setting expectations, understanding qualifications and organizing interviews. Read on to learn more about finding the perfect fit for your business!
What is SEM Consulting?
SEM consulting is a service provided by marketing agencies that helps businesses to create and implement effective online marketing campaigns. SEM consultants are experts in online marketing and can help businesses to plan, execute, and track their campaigns.
SEM consulting services can be extremely helpful for businesses that are new to online marketing, or for businesses that have been struggling to achieve results with their current campaigns. A good SEM consultant will be able to provide guidance on all aspects of online marketing, from keyword research and ad creation to campaign tracking and analysis.
If you are interested in finding an SEM consulting service, you should keep a few things in mind. First, you should ensure that the agency you choose has experience working with businesses in your industry. Second, you should ask for references from past clients and check out the agency's case studies to see what kind of results they have achieved. Finally, you should get a sense of the agency's process and how they would approach working with your business.
What Does SEM Consulting Do?
An SEM consultant is responsible for helping companies improve their online visibility and organic search rankings. They do this by working with clients to identify areas of opportunity, developing and implementing customized strategies, and tracking progress over time. In short, SEM consulting can help your business sustainably grow its online presence.
What to Look for in SEM Consulting
When considering an SEM consulting firm, there are a few key things to look for. First, the firm should have a good understanding of the latest trends in search engine marketing and should be up-to-date on all the recent major changes in the industry. They should also be able to show you a portfolio of past clients and the results that they have achieved for them.
In addition, the firm should be able to provide you with a detailed plan of action for your SEM campaign, outlining what they will do and how they will do it. They should be able to answer any questions you have about the process and what you can expect from it. Finally, they should be able to give you a realistic timeline for seeing results from your SEM efforts.
How to Find a SEM Consulting Firm
There are many ways to find SEM consulting. The most common way is to search for them online. You can also find them in the Yellow Pages or in business directories. Many websites offer lists of SEM consultants.
Another way to find an SEM consultant is to ask your friends, family, or colleagues if they know of any good ones. You can also check with your local chamber of commerce or business association. They may have a list of recommended consultants.
Once you have a few names, you can start contacting them to learn more about their services. Be sure to ask for references and check them out thoroughly before hiring anyone.
The Different Types of SEM Consultants
There are a variety of different types of SEM consultants, each with its own strengths and weaknesses. Here is a brief overview of the most common types:
1. The PPC Specialist: These consultants are experts in pay-per-click advertising and can help you maximize your ROI from this type of campaign. However, they may not be as well-versed in other aspects of SEM.
2. The SEO Specialist: As the name suggests, these consultants focus on optimizing your website for search engines. This can help you improve your organic search rankings and increase your site's traffic. However, SEO can be a complex and ever-changing field, so make sure you choose an experienced consultant.
3. The Social Media Specialist: These consultants can help you promote your business through social media channels such as Facebook, Twitter, and LinkedIn. They can also help you create targeted ads for these platforms. However, social media marketing requires a lot of time and effort to be successful, so make sure you're prepared to commit to a long-term strategy before hiring one of these specialists.
4. The Analytics Expert: These consultants specialize in analyzing data to help you understand which SEM strategies are working and which ones need improvement. They can also help you track your ROI and set goals for future campaigns. However, analytics can be complex and confusing, so make sure you choose a consultant who can explain their findings in plain English.
Pros and Cons of Hiring an SEM Consulting Agency
Hiring an SEM consultant can be a great way to get the most out of your search engine marketing (SEM) campaigns. An SEM consultant can help you create and manage campaigns that are tailored to your specific needs and goals. They can also provide valuable insights into the best practices for optimizing your campaigns for maximum ROI.
However, there are some potential drawbacks to hiring an SEM consultant. For one, they may not have the same level of expertise as an in-house team or agency. Additionally, they may not be able to provide the same level of support or customization as a dedicated team or agency could offer. It is important to weigh these pros and cons before making a decision on whether or not to hire an SEM consulting firm.
Final Thoughts
Search engine marketing (SEM) consulting is a great way to get the most out of your online marketing efforts. It can help you identify the best strategies for reaching your target audience, optimize your campaigns for maximum ROI, and stay ahead of the competition.
Finding an SEM consulting firm that is right for you can be daunting. First, you must ensure they have the experience and expertise necessary to help you reach your goals. Then, before deciding, you must consider their pricing structure and customer service policies.
You may also like: How To Promote A Podcast: 5 Fantastic Marketing Tactics
Image source: Depositphotos.com