Click here to get this post in PDF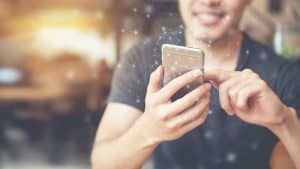 It is in our human nature to track our lives. From writing down our crazy dreams, taking note of our expenses, making to-do lists for the work day, or keeping track of our calorie intake, tracking is something we need to manage our hectic lives. In our digital world, there's a tracking app for just about anything.
Rather than keeping track of paper receipts, check your Mint, a budgeting app that helps you create and maintain budgets for each month, with color-coded graphs pie charts to make it easy to manage. A time saver for meetings, Clara is an app that uses intelligent software to schedule your meetings and automatically reserve conference rooms in your office. Is your phone constantly going over its data limit every month? My Data Manager tracks your data use by showing what applications eat the most of your data plan.
These apps and many alike are changing the way we plan out our day and track our routines. According to Dr. Gail Saltz, a New York psychiatrist, "humans do seek out structure and there's something to be said for that. It gives some predictability, a comfort you know what's coming." While we'd like to think we want to live every day to the fullest, and push ourselves into a great unknown, the truth is, we thrive on predictability. Living a routine lifestyle allows us to create a sense of familiarity and keeps us stable. A survey by the U.K. polled over 1,000 adults between the ages of 18 and 34 and found that eight out of ten millennials are tracking at least one aspect of their lives.
We are using apps to maintain our routines and stay on track with our goals. But what are we tracking the most? Some of the top tracking apps on the Apple Store and Google Play are calorie counters, fitness scheduling apps and sleep tracking apps. To get a sense for some of the most popular tracking apps and some fun unique ones, check out Panda Security's visual below on 20 tracking apps to help reach your goals.

Infographic by Panda Security
You might also like: How Mobile Technology Can Impact Your Sales