Click here to get this post in PDF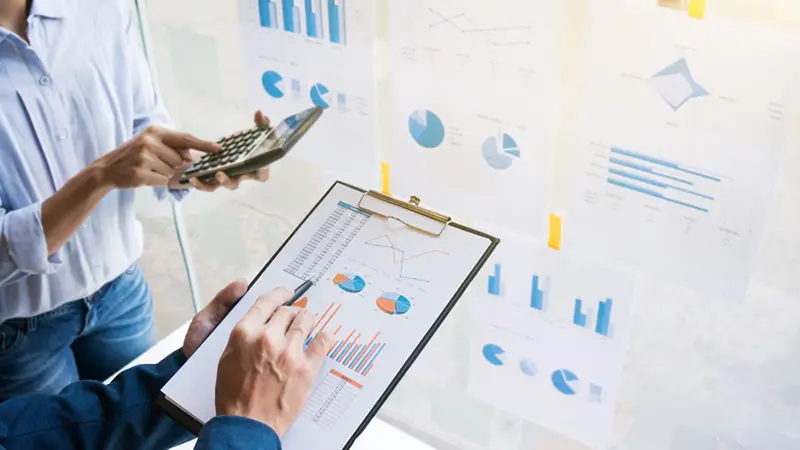 Almost 13 percent of jobs in the U.S. are in sales. Despite this, 55 percent of salespeople don't have the skills, training, or tools they need to succeed.
Failing to equip your company's salespeople with what they need in order to be successful is a disservice to both them and to your business as a whole. But how do you help your team take their performance to the next level? Keep reading as we explore three solutions for improving sales performance in your business.
Hold Regular Training Sessions
How well do your salespeople know the products or services that they're trying to sell? As new employees are onboarded, they're thrown into learning about the ins and outs of your company, your products, and anything else they need to do their job all at once. While you likely have onboarding training, the first few weeks or months on the job can become information overload. If you don't have additional training sessions after the initial onboarding, any time a new product is brought on or a feature is changed, your salespeople may be left to learn about it on their own.
Holding regular refresher courses and training sessions on your business' products and sales techniques is a great way to ensure that your team has the skills and knowledge they need to do their job. These hands-on sessions, with product demonstrations or holding practice sales pitches, can help make these courses more impactful.
Invest in a CRM System
It is important to equip your team with the knowledge and skills they need to be successful. But another great way to help them boost their sales is to invest in CRM software. Customer relationship management (CRM) software is tech designed to help companies track and manage every interaction with their clients or potential future clients. This software can store contact information, keep track of phone calls, identify potential sales opportunities that agents work towards and more.
A CRM system saves your salespeople time and energy that would otherwise be spent remembering client details or independently recording them. With more time comes more productivity. Research shows that a CRM platform can boost productivity by 34 percent.
Encourage Team Work at Every Stage
While your salespeople may carry the primary burden of communicating with clients and landing sales, the reality is that they don't do so entirely on their own. For them to land sales, get products to clients on time, process invoices, and more, they need your entire team, from stocking room personnel to accountants and everyone in between. Research suggests that in the most successful sales teams, between 50 and 60 percent of employees are in support functions.
Encouraging teamwork and team building at every level within your company can help to make for a more seamless sales process. The goal should be to establish a mindset acknowledging that every team member is key to landing each sale, not the salesperson alone.
Taking Your Sales Team's Performance to the Next Level
Taking your sales team's performance to the next level isn't just about landing more sales or identifying new potential clients. Instead, equip your team with the right skills and knowledge, invest in CRM software to reduce the burden on your team, and encourage teamwork at every stage can help increase sales and boost productivity.
You may also like: The Superior Startup's Guide on How to Get More Sales