Click here to get this post in PDF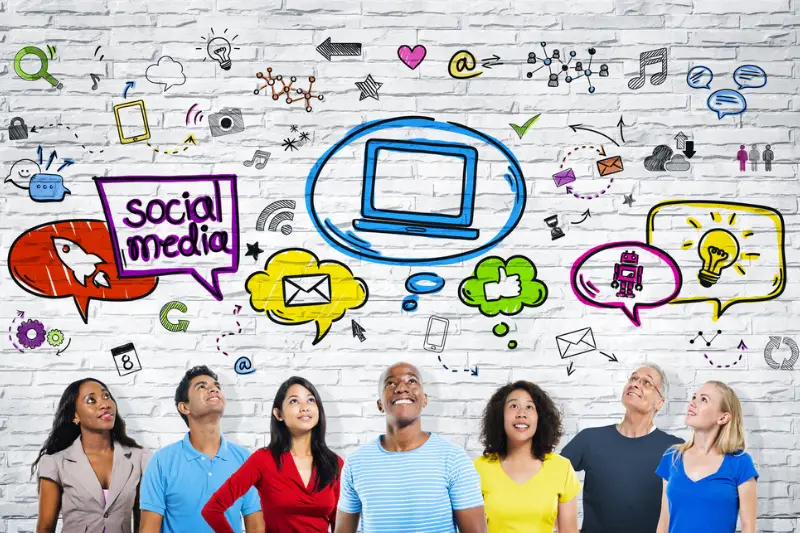 You don't need a digital marketing agency London to tell you that social media has become an integral part of our lives, and for millennials, it is practically a second home. With the variety of platforms available, choosing the right ones to connect, share, and engage can be a challenge. Here are the top 5 social media platforms that are particularly popular among millennials and you can use for your business to target the right audience. 
1. Instagram: Visual Storytelling
Key Features:
Visual Focus: Instagram is all about visuals. Users can share photos and videos, making it ideal for showcasing personal experiences, lifestyle, and creativity.
Stories: Instagram Stories allows users to share moments that disappear after 24 hours, perfect for quick updates and behind-the-scenes content.
IGTV: IGTV is a platform for sharing longer video content, catering to millennials' growing appetite for video.
Why Millennials Love It:
Instagram's emphasis on visuals aligns with millennials' preference for content that's quick to consume and easy to share. The platform's user-friendly interface and in-app editing tools make it accessible and enjoyable. Furthermore, Instagram provides a sense of community, and the hashtags and user-generated content can be instrumental in fostering engagement.
2. Twitter: Real-Time Updates
Key Features:
280-Character Tweets: Twitter's character limit encourages concise and to-the-point communication, making it ideal for quick updates and sharing news.
Timely Trends: The trending section helps users stay informed about current events and topics.
Retweets and Likes: These features allow users to share and endorse content, making it easy to discover interesting tweets.
Why Millennials Love It:
Twitter is a hub for real-time updates, making it perfect for staying informed about breaking news and trends. Its simplicity and ease of use make it accessible for millennials who appreciate brevity. Twitter's use of hashtags also encourages users to engage in discussions and share their thoughts.
3. YouTube: Visual Education and Entertainment
Key Features:
Video Content: YouTube is a video-sharing platform where users can find content on virtually any topic.
Creators: Millennials connect with YouTubers who create content about lifestyle, gaming, tech, and more.
Subscriptions: Users can subscribe to channels, creating a personalised feed of content they love.
Why Millennials Love It:
YouTube is a one-stop shop for both education and entertainment, with countless tutorials, reviews, and vlogs. Its algorithm provides personalised content recommendations based on user preferences. Since the platform also fosters a sense of community, with comments and live streams for interaction, it easily offers millennials a sense of belongingness even in isolation.
4. TikTok: Short-Form Creativity
Key Features:
15-Second Videos: TikTok is known for its short and engaging video format, perfect for sharing creativity and humour.
Trends and Challenges: Users can participate in trending challenges, making TikTok interactive and collaborative.
Music Integration: The platform's extensive music library adds an extra layer of fun and expression.
Why Millennials Love It:
TikTok's bite-sized content suits millennials' fast-paced lifestyles. It is a platform for self-expression and creativity, allowing users to showcase their talents and humour. But more importantly, the constant stream of trends keeps the content fresh and engaging.
5. LinkedIn: Professional Networking
Key Features:
Professional Profiles: LinkedIn is designed for career networking and personal branding.
Job Listings: Users can find job opportunities and connect with potential employers.
Content Sharing: The platform allows for sharing industry insights and updates.
Why Millennials Love It:
LinkedIn is a platform where they can showcase their skills and achievements. Millennials use LinkedIn to build their professional networks, seek job opportunities, and learn from industry leaders. LinkedIn also fosters meaningful connections and mentorship opportunities.
In the digital age, millennials have a multitude of social media platforms to choose from, each catering to different needs and preferences. Whether it is visual storytelling on Instagram, real-time updates on Twitter, educational content on YouTube, short-form creativity on TikTok, or professional networking on LinkedIn, these platforms offer diverse ways for millennials to connect, engage, and express themselves in the digital landscape.
You may also like: 6 Tips To Ace Your Social Media Game For All Upcoming Business Ventures
Image source: Depositphotos.com