Click here to get this post in PDF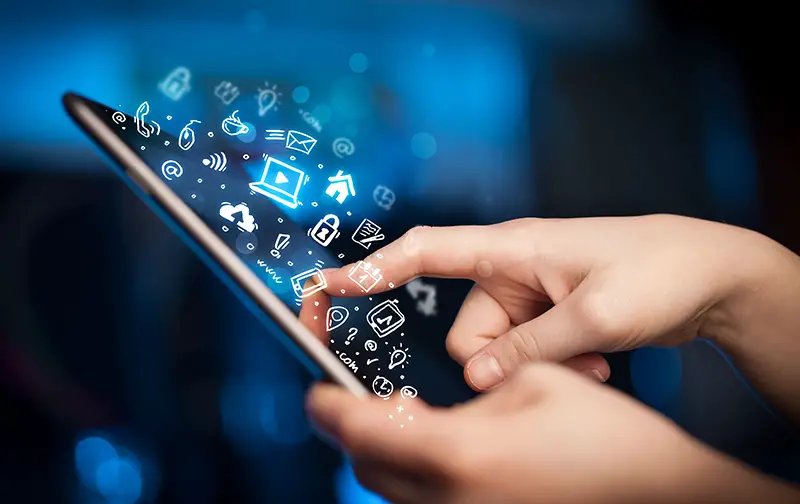 If you've been on social media for the past few years, there's no way that you have missed one of the pivotal moments from the last few years. Multi-millionaire and social media influencer, Kylie Jenner dropped her makeup kits one fine day, and they blew up. How? 
For one, she used all social media platforms possible to promote her products. Not only did this become a sought-after business move but made her products a household name. 
That explains a lot. With millions of folks using platforms like Facebook, Instagram, TikTok to connect with people all over the world every day, traditional business models have changed completely. Now, you don't have to rely on oldschool mediums like print media, television, and word of mouth publicity to create buzz for your brand, as social media can do it cheaper and faster. Facebook and Instagram user count is increasing every day. If you know social media's advantages, you can too make your brand a global phenomenon. Let's find out how.
1) Be a trend-tracker
Over the years, the one thing that has completely taken over and usurped our attention are memes. Many social media marketing companies use topical and relevant memes as a way to connect with their followers by using humor.  
On average, a social media user spends two hours on various platforms during their day. It's why you need a striking graphic or a funny image to get their attention. The use of memes is a win-win for brands that are known to be relatable as they create a relationship with their customer. 
2) The best social media platform for you
Each brand is different. Each product is different. Since the target group for every brand is also a specific age group, you need to pick the platform that seems to work for your product. 
For example, the statistics suggest that the number of senior citizens joining Facebook has considerably increased, and it is one of the fastest-growing demographics. Meanwhile, apps like TikTok target younger user demographics as more teens tend to use and share content on this app. Hence, if you have clothing, fashion, or a gaming product, then using TikTok for product promotion will be ideal. Another example is Shopify Developers who use social media to connect with their followers and gain publicity.
3) Don't make it too obvious
There is a difference between social media marketing and usual marketing. Marketing can be very straightforward. But on social media, you need a human touch. The ideal way to go about it would be to build content that relates to your audience while also tickling their humorous side. 
4) Know marketing plans like the back of your hand
Most social media platforms provide their users with an option to use their accounts as a business venture as well. You have the option to promote your brand on the platform after paying the fee for it. It is a viable option for branding your product and making it popular among the masses.
Pro tip: Social media is a game of visibility, which is why paid promotion is a great tool to play.
5) Be active 24×7, well almost
The biggest mistake that brands make is not engaging enough with their followers. As a company that sells to people, it is your responsibility to ensure that you are responsive to their comments and messages. Your posts should be according to the likes of your target audience. If you want to know how to see someone's likes on Instagram, you can use Instagram activity tracker.
Having a social media team on board will help. Whether you are a government organization or a private cosmetic brand. If someone has tagged your product, then reposting it and sharing it on your feed will do you wonders. This creates engagement and draws attention to your brand.
6) Positive approach is the key
When you are commenting on a post or posting an update, it should be positive and wholesome. Handle social media with care as one wrong comment can mean doomsday. Well, not entirely. But try avoiding negative publicity by anticipating it. Take negative comments with a pinch of salt but don't let them impact your brand's image.
Conclusion:
While it is slightly tricky to figure out how to promote your brand on social media, adhere to the tips mentioned above to build your base. 
Eventually, you will discover what works the best for your brand and keep the customer waiting for your next Instagram reel. As long as you are active on the right platform and serving the correct information about your brand, you're good.
You may also like: 5 Habits of Successful Social Media Experts
Image Source: Shutterstock.com