Click here to get this post in PDF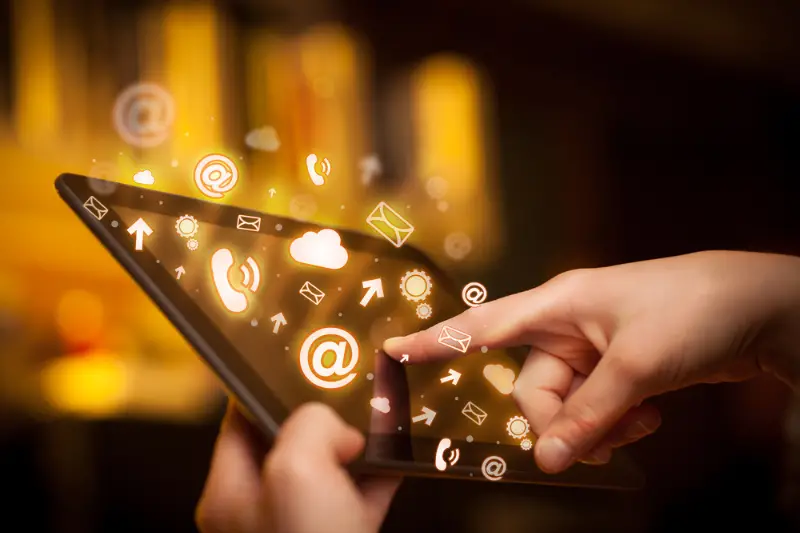 Introduction
In this fastest growing world, where everything is now being automated and advanced, business owners also want to automate and upgrade their businesses to rule the world of business.  In order to, optimize your business you can utilize the smartest services provided by online trading portals. These platforms offer a person to person experience in a business venture and the cost reduction benefit which enhance your business strategies. eWorldTrade is one of the leading B2B portals which offers you the most exceptional features which helps you to flourish and nourish your business. It makes trading easy and smart, which leads you to interact with thousands of new customers, business dealer, exporters, importers. International and domestic dealers on a single platform.
Hacks to Boost Online Trading Portal in 2019
This 21st century is wrapped in the packaging of the internet and social media. Social media is the new podium for new trends, communication and activities. Before running a business it is the first instant thought that how are we able to tackle the challenges they are going to face when it comes to using social media to expand their business. People are utilizing these platforms to boost and to learn more about business. If you wanted to optimize your online portal you can use these top 10 hacks to boost your portal and make it visible globally.
Instagram
People use Instagram as their powerful weapon to promote their platforms actively. Business profiles and blogs present on Instagram are basically aimed towards food, fashion, lifestyle, luxurious brands and personalities. This is one of the smart ways how you can be able to promote your portal and post your features and services or promote its content. You can also generate a blog or a business public profile which are utilized by visitors so that they can view data and information about a specific company which involves business email, contact numbers and biography. This is a great strategy you can use in order to grow in size and recognition as the majority of the public, nationwide or worldwide, is able to view your profile and content. Frequent organic posting is a must in order to gain followers. Create and post content accordingly, you can most likely get your audiences eye during their commutes, nights and weekends.
Tips for getting more attention: use hashtags, sharing visual content rather and short videos. Using hashtags comes in handy for search purposes and are clickable. Meanwhile, captions and comments are usually skipped by majority visitors and while they only focus on visual content. Instagram is a competent and adequate site which also includes integrated sharing functions with Facebook, Twitter and Tumblr. So whatever content you post can also be shared on these sites at the same time.
LinkedIn
B2B service providers, recruiters and job-seekers make great use of LinkedIn, which is the online analogue to old-fashioned networking. By using this platform, you are easily accessible to professional workers, employees or entrepreneurs. LinkedIn is home for easy job-search, company description, and employee or employer research. Companies, newly established businesses and startups who are looking for clients and individuals seeking employment must make connections through LinkedIn. This really helps if you are looking for professional people and making sure that people in your portal are appropriate and on-brand. It also helps in business growth and great recognition for the public keeping your services in consideration.
Facebook
Facebook is literally a platform used by you and your grandmother. This is one platform used for all kinds of occupations. You can create an individual account, page and group. There are all types of online content which including events, ads, visual content, articles, current affairs etc. online portals like eWorldTrade can make great use of Facebook by sharing business-level contents sharing insights and reports. Communicating with a specific organization for merging of connections is easier to research on. You get business news daily and you can keep a close notice on all upcoming or new business trends, which can help you in improving or providing useful features for your portal. Many businesses organizations make great use of Facebook to gain publicity and following by posting regularly and keeping their page active by replying to visitor's comments and messages in order to gain recognition all over the world.
YouTube
YouTube is another large social networking platform used for many purposes which includes online portals as well. YouTube lets portals advertise their products and content. Users post and share their video content and connect with other user's videos. Web traffic on YouTube is never-ending, which is why it really helps in getting a great amount of viewers and subscriptions globally. Online portals also use YouTube for advertising their products, although it isn't for the faint of heart regarding lead generation. Creating original content can help you gain as many viewers as possible.
Twitter
Twitter is the most engaging platform which gives freedom to you and your audience to communicate in the easiest way. Your audience will feel free to share their quires and suggestion which will help you to make a better improvement in your business.
Above mentioned are the few major and successful examples of Social media. Not only limited to those websites, but social media is also playing a vital role in settling down small and big both businesses through many other websites. These weapons can easily help you to fight back the battle of the tough competition in the market.
Snapchat
If you're targeting the new generation, then Snapchat is the best way that can help you to achieve your goals. However, Snapchat is the leading social networking site used by the young generation. If you are interested to expand your business between the millennials then SnapChat is the ultimate platform to accomplish your objectives.
Tips to Enhance Social Media Platforms and Presence:
Setting Your Goals: First collect all the targets you want to achieve for your business then find the right medium of social networking site to achieve your goals.
Majoring Your Response Rate: You have to be in touch with the comments and the question that has been asked on the social networking site. This will help you to measures the flaws and qualities of your business.
Setting Up The Target-Line: Once you set the target line which you have to achieve in limited time, so that it can help you to manage your business workload and helps you to maintain the discipline.
Top Social Media Tools
Content Research And Discovery:  Content writers who are willing to create successful contents which inspire, influence, informs and entertain the reader can use their content as a tool.
Social Mention:  It is a social media search engine. It boosts up you to oversee your website, your product, your name and your business competitors under a single roof.
These were the social media tools and tips which will help you too enhance your business and product in the easiest way possible.
Conclusion
These are the top social media hacks which can be utilized to boost up your online trading portal like eWorldTrade and to gain global recognition. You can use these hacks as your weapons to fight back the tough competition in the world.
You may also like: Succeeding With Your Online Retail Store
About the Author
Gerry Wilson is a technology freak and a passionate blog writer who loves to write about technology/Apps/Business related articles. Follow @GerryyWilson on twitter for further details.