Click here to get this post in PDF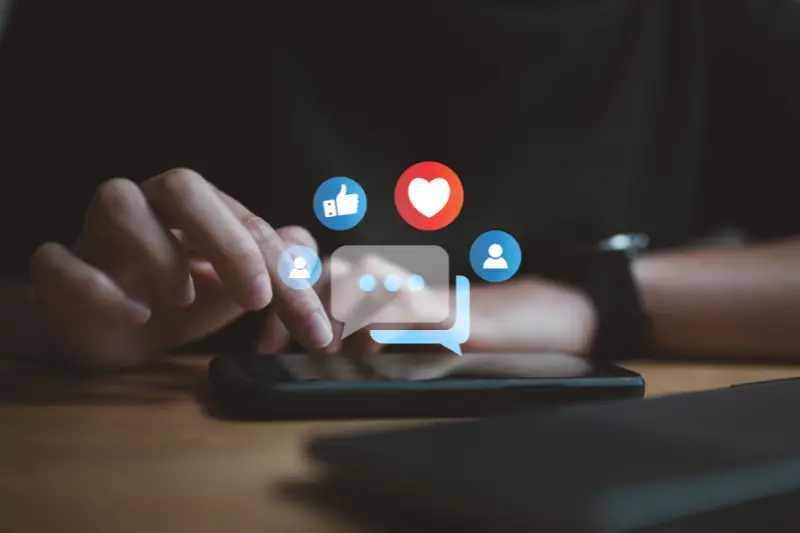 Social Media is an online platform that came into existence with the aim to build social networks and social relations. Sharing information, similar personal or career interests, backgrounds, activities, or real-life connections is easy to do. It is a computer-mediated tech that commonly facilitates the creation & sharing of ideas, information, career opportunities, or any other forms of expression via some virtual communities and social networks.
Most of the available content is user-generated in form of text posts or digital videos/ photos. In this era of technology, social media has become an effective platform for marketing. The traditional method of marketing is fading with the emergence of online marketing or social media marketing. Following is the list of some top social networking sites where you can promote your business or product:
Facebook
YouTube
Pinterest
Linkedin
Instagram
TikTok
Social media can be overwhelming sometimes but you do not need to worry. You can certainly make a success of social media with this simple formula:
Master Social Media in just 10 Steps:-
1. Define Your Marketing Goals: Make a plan in which you need to define your marketing goals. For instance, you may want to build brand loyalty with your customers or create a mailing list to promote your new products or other news. You may want to drive traffic to your online portal so that they can know your brand and get converted into sales. Or it can be to increase brand recognition in all-purpose.
2. Identify Best Social Networking Platforms For Your Business: If you are an artist and want to increase your audience then Pinterest or Instagram would be more suitable social networking platforms for you than YouTube or Twitter. But if you are a comedian then you better switch to YouTube and Facebook to target more audiences. People who are into cooking, can select YouTube for their brand promotion and generate a good amount of traffic. While to generate leads and sales you must choose Facebook and can also target search engines like Google. If you're not on TikTok yet, you should be. Users buy TikTok followers and compete for views to become famous and promote their brand. Thus, it's you who need to decide which social networking platform is suitable and perfect for your business.
For an e-commerce business, Facebook marketing is also the upcoming best option to generate leads and sales. For brand promotion related to real estate, and financial services you should choose Twitter.
Figure out which social media option will let you achieve your aim. In a nutshell, Twitter will allow you to communicate with your brands with a shorter message and work great. Facebook on the other hand provides live streaming features and several options to create a particular page based on your brand. While Instagram and Pinterest are amazing choices to share images of your product, celebrity, art, and many more.
3. Launch Your Profile: Now it's time to have a social media presence and for that purpose, you need to create profiles on social networking sites. Social Media is undeniably expanding day by day, connecting all cities and countries covering all continents, and linking the earth on just a platform. You can begin with a description of your business or brand that gains the user's attention. Mention a link connecting to your official website. Add the logo of your company/business or brand and then some other pertinent photos. For instance, you can add an engaging cover image to your profile. Use some simple tools to create your own images or hire a professional for that. You can also get a custom FB cover photo at $100 at DesignPax.
4. Do Regular Posting: Once you are with your profile on social media platforms and have built your social presence for your business then it's important to keep it updating time to time. Visitors always desire to get some fresh content. So feed the latest news, videos, text, and photos on your social accounts 3-4 times a week. Well, it doesn't have to be all original.
5. Engage People: To engage the audience with your brand, product, or company; you need to comment, reply and share. Here you've to become social talking, appreciating, and sharing your own and others' content. Feed the audience something good and reply when asked anything. Comment on others' queries. Share what people think about your brand and why they like it.
6. Start Online Campaigns: Start a campaign on social media platforms like Facebook from where you increase post engagement, get leads, and convert them into your sales. For this purpose, you would have to pay a sum of amount to the social networking giant Facebook. You need to define your audience based on their gender, interest, geographic location, education, and many more. After choosing your target, and creating ad content, then you need to go to PPC (Pay per Click) and pay accordingly. Then you can monitor your conversion rates.
7. A/B Testing: A method to compare two versions of a webpage, app, or campaign to determine which one performs best. You need to do A/B testing (known as bucket testing or split testing) to determine which variation performs best for a specific conversion goal. A/B testing can be done on ads, web pages, and for email marketing. In this process, you need to collect data, recognize goals, generate a hypothesis, create variations, then run the experiment and analyze results.
8. Generate Leads: You can generate leads through your web portal or social media campaigns or email marketing. Most of the people in the market have adopted in-direct engagement such as FAQ. But now with the growing expectations and goals, people started using direct and effective engagement methods like live chat, forums, and help centers. Generate leads from Facebook, Twitter, and email.
9. Deploy Automation Tools: To save you time, you can deploy any automation tool such as SocialOomph, Hootsuite, Buffer, and Zoho Social. You can use automation to plan updates. Automation actually cuts down your workload.
But it doesn't mean you forget about your followers' personal links. You need to maintain a balance between both. You can use this software to get all activities done in a central place that makes you not run around logging in on various platforms.
But also make sure not to automate everything. Utilize this application only to save your precious time and keep costs low.
10. Track and Measure Outcome: You can track how many visitors or followers you have got in a day, a week, or in a month. Also, measure how much growth is noticed on your social media accounts. Using the analytics feature you can your progress towards the set marketing goals. Although this feature is inbuilt into social media; you can also use a third-party tool for offering measurements. There are some big names such as Hootsuite, Buffer, and Zoho Social for the same purpose. These platforms can handle your posting and alter you to comment on any particular post.
You may also like: Creating Brand Identity for Small Business
About the Author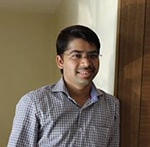 Krishna R is a research analyst at marketresearch.biz based in New York City, NY. He spent nearly ten years in the digital marketing and market research industry and works as a Research Analyst, his interest is analyzing and researching various market data. He is also an avid reader who loves to read and learn new things. Besides this, He is a YouTube and travel enthusiast.