Click here to get this post in PDF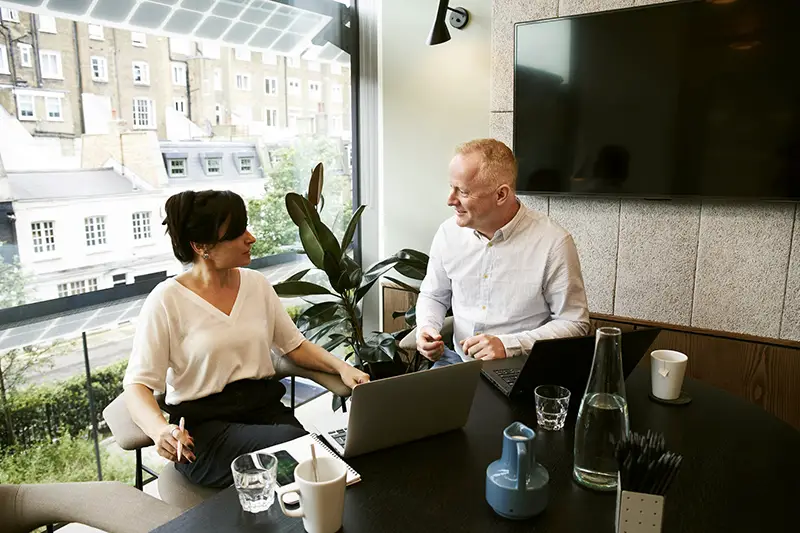 This article contains affiliate links. For more info, see disclosure.
With the fast-paced technology we have in this age, businesses need to effectively and easily adapt to change in order to thrive and survive in the marketplace. This means businesses need to ramp up their marketing channels and make major shifts to make the cut today — and the legal industry is no exception to this change. 
While you can still apply some traditional marketing techniques to do this, relying on it alone will not guarantee your law firm a good spot in the market. 
Because of the vast available resources online, customer behaviour has changed. People who seek legal advice use search engines like Google to do independent research before they hit the appointment button with their preferred legal services. 
With the highly saturated market, you need to ensure your law firm positions itself where it can provide services to people with legal needs in a nearby location to help increase your business lead generation and, most importantly, revenue. 
To acquire an effective and successful lead generation, you need the integration of local SEO (Search Engine Optimization) to your digital marketing plan to make sure your law firm can be found by potential clients in local searches when needed. 
What Is Local SEO?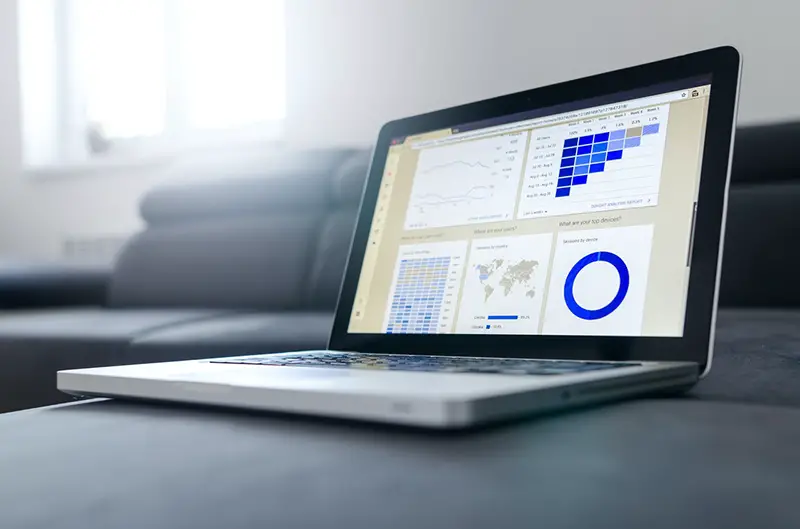 Local SEO refers to optimizing your legal business's online presence to attract and acquire clients in relevant local searches. It enables you to promote your legal services to potential prospects within your area of operation. Local SEO efforts include the gathering of local information to support local searches (such as links, content, citations, pages, etc.,). Additionally, with local SEO, you can claim your law firm's business listing or even appear in Google's local searches in a franchise location. 
Why Should Your Law Firm Lean into Local SEO? 
When consumers find legal services, the first thing they do is go to a search engine, perform a local search, and research for the right law firm that meets their needs and demands. 
With local SEO, you can optimize your legal business to rank higher in search engine results pages (SERPs). This means you get a higher chance of showing in every relevant local search and getting clicked on by potential clients. 
Local SEO significantly helps any law firm that has a physical location or provides services in a geographical area. If done right, Local SEO can increase your law firm's leads, visibility, online presence, reputation, credibility, and most importantly, revenue. 
How Local SEO Benefits Your Law Firm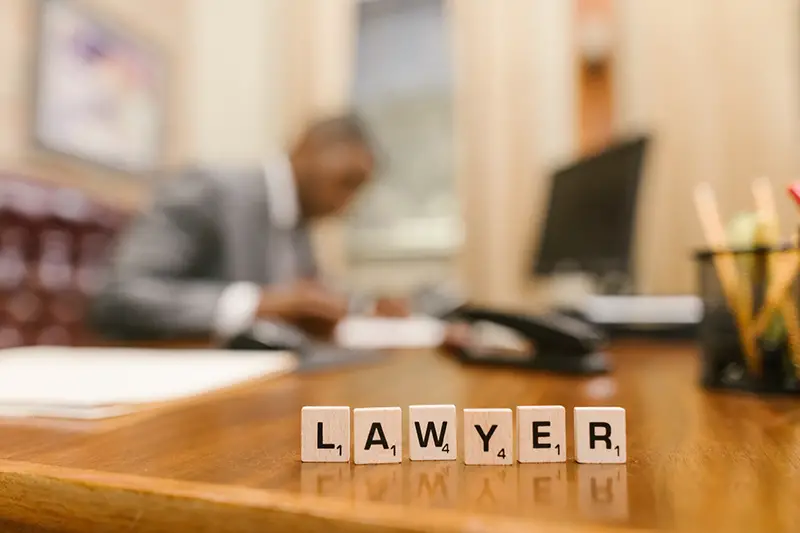 Establishing an online presence gives you an edge over your competitors. It helps you showcase the credibility of your law firm while promoting your legal services. And this can be easily and effectively done with a robust digital marketing strategy that integrates the power of Local SEO. 
So, how does your law firm benefit from Local SEO? 
Visibility – just like SEO (Search engine optimization), local SEO provides your law firm with guaranteed greater visibility to your state, city, and the local community. If done right, local SEO will put your law firm in front of your local prospects when needed. 
Conversion Rates – when local searchers find and contact your legal business after searching them on Google, they are more likely to be ready to convert as they may be looking at a legal service provider that they can visit and can perform initial consultation immediately. 
Credibility and Trust – reviews are key to convince customers to choose legal services. And because local SEO provider services position your law firm in front of your prospects, you can take this advantage and gather positive reviews from your past clients to convince potential clients to trust your legal services based on the experiences of your old clients.  
How to Optimize Your Law Firm's Local SEO Lead Generation 
So, now that we know the key benefits of local SEO to your law firm, it's time to learn how to optimize your legal business's local SEO to generate effective leads. 
But before that, there are three crucial things to remember to help Google crawl on your site to rank in local SERPs: 
Create relevant content that matches search intent.
Show that you offer local services. 
Establish a brand to indicate prominence. 
While flexing your marketing efforts to generate leads with local SEO can seem daunting, these tips below should boost your law firm's bottom line and put your legal business on the map. 
1. Website 
The first thing you need to make sure of is a website that is well-optimized with Local SEO. Your website should be optimized for all types of devices, especially mobile devices. It needs to be responsive in all screen sizes and devices. 
The content of your website should also be optimized for your service locations. Lastly, ensure your articles and pages are optimized with the right keywords to guarantee your site will show on search results. 
2. Google My Business 
GMB can help you improve local rankings. It's a free tool that helps your law firm manage and establish an online presence in Google (which includes maps and search). Law firms with an optimized and accurate GMB listing are more likely considered reputable, receive more clicks, attract local clients, and have higher conversion rates. 
3. Reviews 
In any local SEO strategy, gathering reviews from past clients is one of the most effective tactics to rank you higher in search engines. They are social proof that your law firm has top-notch service. It's necessary to remember that Google prioritizes reviews displayed on GMB. So, when you gather reviews from your customer, choose ones that have Gmail accounts. 
4. Local Citations 
These are local business online listings where your NAP (name, address, phone number) is displayed. Local citations happen across websites and applications, social media channels, and local business directories. However, you need to manage your local citations actively and accurately as it can influence your search results rankings both positively and negatively. 
5. Backlinks 
Any effective local SEO strategy includes link-building services. Backlinks are other local business' links that can significantly drive traffic back to your law firm websites. They are off-site signals used by search engines to check your website's credibility. If you want your legal business website to improve SEO, you need to earn relevant local links. 
6. Social Networks 
Another local SEO tactic to boost local lead generation to your legal business is by choosing the right social media sites to focus on. Choose one that your potential clients regularly use. Once done, attract them by setting up accounts and pages that would allow you to interact with the local community. Merging social media marketing and your local SEO strategy for your legal firm is one way to increase your visibility on SERPs.
7. Content 
One advantage your law firm has is local knowledge. Writing legal content like "how to find a safety consultant" or "what to look for in an accident lawyer" will help you increase your local authority. Utilize your content to create topics that show your prospects you can solve their problems and what services you offer. Customers want to work with professionals, so creating relevant and expert content should help you in your lead generation. 
8. Keywords 
Your potential clients will find your law firm's website online if you use the right keywords in your content. Using the right keywords will help Google crawl in your site which will increase your rankings on search results. The more popular keywords used in your legal content, the higher you rank. 
9. Stories 
To attract leads, your legal firm should have a solid reputation and good relationships with the people in the local community. You can boost your legal firm's local presence by asking customers reviews, sharing stories through videos, or sponsoring a local charity. 
10. Potential Problems 
Sometimes, even after you've created a killer website, set up your Google My Business listing, grabbed relevant local citations and quality backlinks, and interacted with the community, you can still have problems with your visibility on SERPs. The most common reason for this is Google violations. For instance, unmatched NAP and GMB information, duplicate business listing, extra keywords on your URL or name, etc., So, when this happens, the best thing to do is speak to a professional who can figure out what's wrong and how to solve the problem. 
Local SEO Marketing for Your Law Firm 
Running a legal firm is hard enough. However, with local SEO marketing, your law firm can definitely boost lead generation by creating local awareness and keeping potential and existing customers engaged. If you don't have the bandwidth to maintain an in-house SEO team, you can outsource one. Just as the victim of an accident would speak to someone who specializes in personal injury, you too can benefit from partnering with SEO professionals.
Clients are already looking for legal services. What your law firm needs to do is simply show up in front of these potential clients when needed. And local SEO marketing can greatly increase your legal business the visibility you deserve. 
You may also like: How Do Law Firms Rank in Local Search Results?
Image source: Pexels.com