Click here to get this post in PDF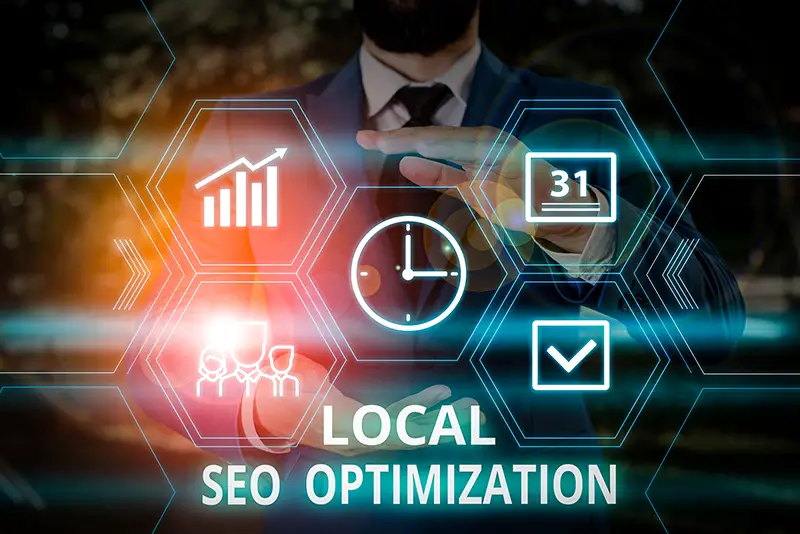 Local SEO is a very efficient approach to attracting local customers to notice your business online. It involves optimizing your website for specific geographic locations and encouraging customers to leave reviews of their experience with you.
It also requires building local citations across the web and ensuring your information is consistent across all platforms.
Keyword Research
For local SEO, like Mimvi SEO Long Island, NY, your company must include the details that local searchers seek. It entails specific keywords in your website's content and ensuring the information is correct. For example, if your business is located in a city, make sure the address is precise on the homepage, and the phone number is clickable on mobile devices. Seventy-six percent of local searches result in a phone call, and providing the most relevant information is crucial.
The factors influencing a site's ranking for local searches and snack pack results differ from those affecting traditional search rankings. It focuses on NAP (name, address, phone number) mentions, review signals, and social media citations.
You may also use tools like Google keyword planner to learn what terms people in your location or region are searching for. For example, if your business offers home repairs and services in New York, you might want to focus on the keywords "home repair" or "home remodeling." Searching these terms in an incognito window is another great way to see what type of local results appear for them.
On-Page Optimization
A website's on-page content and technical SEO factors are essential for local search rankings. Still, other signals can help your business improve its visibility in searches with local intent. According to a survey, these signals are growing in importance.
Title tags and headings have a lot of weight in local searches. Try to work your targeted keywords into these areas of your site, but make sure that they accurately reflect the context and intent of the page.
When seeking a local service or product, people frequently choose results that are nearby or, at the very least, encompass the area they are in. It makes optimizing your Google My Business listing and your website for local SEO significant. In addition, you should optimize your description section and ensure that your NAP (name, address, phone number) is listed correctly on your website and other online listings.
Local Citations
Local citations mention your business's name, address, and phone number (commonly called NAP) on a website that is different from yours. Many SEOs believe that NAP citations are a vital factor in local search rankings because they help Google validate the existence and legitimacy of a business.
Citations are essential for small businesses because they can help them get found online. Accurate sources can generate web, phone, and foot traffic, ultimately leading to conversions.
There are numerous strategies for constructing local citations, but it's crucial to prioritize quality above the number. You began with websites with high domain authority and relevance to your business. A citation management application can also be used to speed up the procedure. Also, remember to encourage your customers to leave reviews on your site, as these are valuable unstructured citations. Lastly, look for local citation opportunities through data aggregators. They will distribute your information to various directories and search engines on your behalf.
Reviews
Local SEO heavily relies on online reviews. They support your differentiation from the competition and foster confidence among potential clients. Studies reveal that 81% of shoppers examine online evaluations before deciding. So gather genuine evaluations from customer review sites and social media platforms.
Understanding local SEO and its impact on your business is essential because it helps you compete with your competitors more effectively. However, there are several differences between local and traditional SEO practices that you should know about. These include on-page optimization, Google My Business, citations, and review signals. They all influence your ranking in local search and snack pack results. In addition, utilizing these tools can help you capture your local audience and drive more customers through the door.
You may also like: Current Top Trends to Amp Your SEO Performance
Image source: Depositphotos.com