Click here to get this post in PDF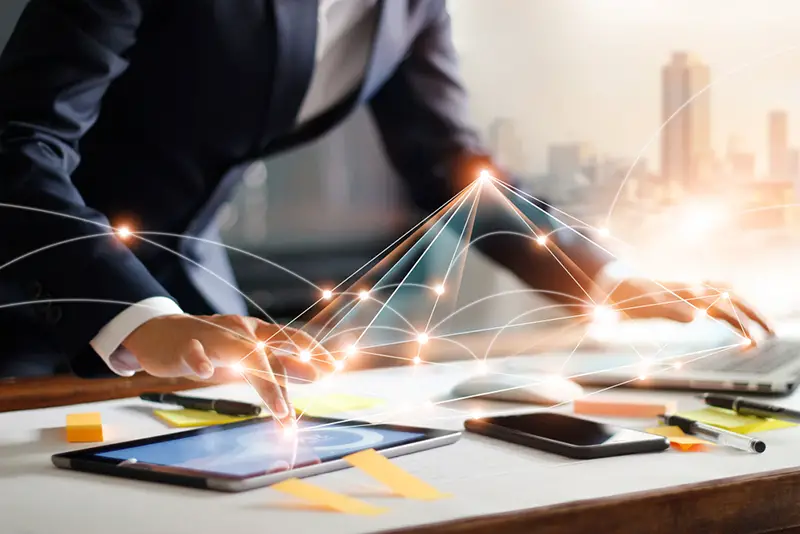 If you as a website owner ignore obtaining backlinks, then you are missing a lot in terms of your website promotion. Backlinks base is considered to be one of the most important SEO ranking factors, which also contributes to your sales level and brand awareness. However, a lot of business owners still think that getting backlinks is very difficult and expensive.
But there are ways that will help you get backlinks on your own, even if you do not have experience in this area. Also, these methods are free, which means that you can promote your site while staying on a budget. This guide will help you to find out how to get started with high-quality do-follow backlinks building.
Top 6 Tips to Implement Backlink Strategy in 2021
Having backlinks to your site from reputable sources will signal the search engines that your resource is authoritative. This means that your site will be promoted better and reach top SERP results according to specific users' requests quite quickly. How to achieve this? There are 8 simple and effective tips you may follow right now.
1.   Make Sure The Content of your Website Is of High Quality
Before you start getting backlinks, you have to take a sober look at your blog and the quality of the content it hosts. If your content is low quality, who will want to link to your site? Therefore, start your activity by refreshing your content, making it informative, structured, readable, and of course useful for both your audience and other blog post authors.
Once your blog is attractive to users and other authors, then you can start implementing backlink building strategies.
Pro tip! Think about creating a tutorial, as it is one of the most attractive content types. It may bring you new traffic even without backlinks since quality articles are always relevant and demanded.
2.   Come Up with Unique Materials That Will Trigger References
This task may seem like something more difficult than the previous one. Try to come up with unique research that will be interesting and useful for citing and referencing to. For any topic, you can create a unique study. Conduct surveys, analyze data, translate all the results of your activities into statistics, and so on.
There are many chances that your data will be used by other authors with a link to your resource. Therefore, if you can create such content, then be sure to write such articles.
Hint! The more scientific approach you will follow, the higher the chances of getting edu. backlinks. They are very reputable in Google's opinion so they may really boost your rankings in search results.
3.   Write Attractive Comments
Writing comments is a good way to get links. Leave some meaningful and useful comments on quality blogs with good rankings. The main thing is to consider this method as communication with the users. It's not just a promotion of your site.
Be sure to thank the author for the content, you can write your opinion or advice on the topic. Then add a link to your site in a natural way with the aim of providing even more value to the readers of the article you comment on. You can also search for articles like yours. Then invite both the author and users to read your opinion or guide in your blog as well.
You can also answer questions on a resource like Quora. You can even promote your blog content using this platform. Just find questions that relate to your field of activity. If you have a whole article that will answer a user's question, then you can briefly answer the question. Also, attach a link to the article where users can get a more detailed answer.
It is important to provide helpful answers, not spam or non-existent information. Otherwise, your response will look like spam and will be blocked by the platform. Why not get backlinks for free?
4.   Make a High Bet on Guest Posting
Guest posting is another popular way to get backlinks. The bottom line is that you create content for a partner site in which there will be a mention of your site. This method will help you improve your SEO rankings, get your target audience and drive new real traffic to your site at once.
You can search for sites with the same target audience and invite them to create content for their platforms. Informative articles that will benefit the readers of the partner's site are usually welcome. Remember that such publications should be not only about your site or your services but should have real value for the users of your partner's platform.
Usually, a site that accepts guest posts has its content requirements and you have to take them into account. Some agencies offer you guest posting automation services with a result guaranteed. Having the help of an agency, you do not need to look for high-quality sites for partnership with the right target audience since the agency already has a database of suitable websites that may differ in domain authority and target audience features. They can offer the creation of content for such sites as well.  So as a result, you do not spend your time but still, get hundreds of high-quality backlinks for a reasonable fee.
5.   Target Your Activity with Edu Backlinks Sites
If you want all the strategies to be effective, then try to cooperate with sites that have edu domain. Google believes that such sites are reputable and trustworthy. This is exactly what you need to make your SEO promotion strategy even more effective.  How to find edu sites? Finding such sites is not difficult, but getting backlinks yourself is not an easy task. But you can try to leave comments as described above, or use a guest posting.
How to get edu backlinks? Cooperation with such sites is the only way. In this case, you should get in touch with the website owners and agree on content placement, however, not all edu websites are ready to do it.  As an alternative, you can also buy edu backlinks as it is the easiest way. Look for agencies that may help you get edu backlinks with high rankings. This is an easier option as you get a database of backlinks from USA universities that are ready for guest posting and will provide you with edu backlinks.
6.   Monitor Your Mentions
Mentioning a company or product without reference on site is a common situation. In order not to face this situation, it is vital to develop a good habit. Namely, you need to quickly respond to such situations and ask authors to place a link.
Use an app that will notify you every time when your site will be mentioned without providing a link.
When you receive a notification about your site mention without a link, then contact the resource owners. Just ask to add a link. But do not forget to check the context of every mention. Black PR works too, but in some cases, such mentions are not the best option.
The Bottom Line
It is quite possible to get backlinks without skills and without financial investment. The above tips are real proof of it. Try them in practice and you will see that promoting your site with the help of the backlinks is not as difficult as it may seem.
You may also like: What Role Do Backlinks Play in SEO?