Click here to get this post in PDF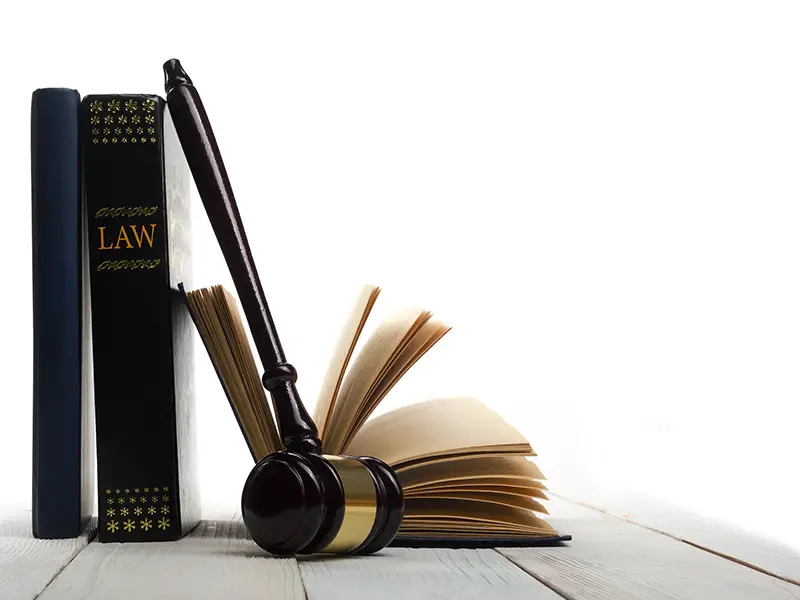 Strive for Number One Place
Consumers who search for specific businesses, for example, a law firm, usually do not take the time to go beyond page two of the listed law firms. While many law firms list their websites in search engines, consumers believe that Google lists the best companies on page one or two.  
Google has a demanding directory presenting branded businesses. Look at GMB. This directory often found at the top or top right corner of your screen, is where consumers go to search what they are in need of finding.
Google has a method they use to display a company in the top three Google listings for the local section of the search page results or SERP results. A company does this best by including a city name, zip code, or mention a near me location in your efforts to find the nearest company. 
Because competition is intensely fierce, Google must set boundaries on all business websites. Google measures the quality and importance of a website if the website contains the following criteria.
Relevance
Proximity
Authority
Why is the Relevance of a Company Important with Google Ranking?
The relevance of a web address is what Google looks at closely. For example, a law website must make sure they rank at the top of the listing page in Google, and to accomplish this; law firms must use prime keywords that potential clients may put into the search engine to find their firm.
There is a wide range of different fields of law, such as Criminal Law, Corporate Law, Bankruptcy Law, Family Law, Personal Injury Law, Employment Law, or other fields of expertise. A law website practicing Bankruptcy Law would not use the primary keyword, Attorney at Law. How would anyone who needs bankruptcy help find that firm? For example, one prime keyword to use would be, Bankruptcy Lawyer. This website must use the most appropriate keywords that explain this specific practice area. 
There is relevance in using keywords for ultimate SEO purposes. Exact keywords optimize a consumer's search for the same thing they are looking for to fit their particular need. 
Google advises website owners to not use over 750 characters of a keyword or keyword phrase. Relevance in websites includes other things such as, but not limited to, 
Images
Videos
Profile Pictures
A description of the field of practice 
Keywords used a minimum of three times is ideal. Some clients desire more or less keyword usage, and this is also appropriate. Keywords and phrases need to stand out, but they must also make sense. 
The relevance of any website includes a,
Physical Address
Telephone Numbers
Email Address
Website Address
Images
Location of Areas Served
Hours of Operations
New Client Information Form (optional)
The Second Boundary is Proximity.
Consumers looking for a law firm want a lawyer who is in their area or surrounding areas. They probably do not want a lawyer in another state. Local search engines rank the number one factor in finding a company, the nearest location. 
Authority of the Website
The law firm desires its website to be easily seen and well-known. It is no easy task to improve a firm's prominence. Fierce competition is many times the reason for lack of stature. To increase the website's dominance, this law firm must consider the following things and factor them into their website. 
Websites must include pertinent links such as linking another authoritative informational article.
Images placed on the website must outdo any competitors, which adds to improved ranking.
Google must know how to categorize that law firm. The law firm must include their name, location, and phone number. This necessary information helps Google to establish a specific location. 
Reviews help a law firm to establish a higher ranking with Google. 
If the law firm has glowing, verifiable reviews, it enables the law firm to use citations such as the best, top of the line, quality, or leading within their company website.  Any company can write glowing reviews about their Business. What counts are verifiable reviews written by actual consumers who used the services of that company. A company with more honest reviews from its clients enables them to reign in more clients than other competitors. Consumers show less motivation in calling a law firm with fewer glowing reviews. New clients want the same kind of experience that reviews claim for prior clients.
Company Reviews
Another important factor is that a law firm must respond to negative and positive reviews. Replies to reviews strengthen the company.
Replying to all reviews helps strengthen a position in search engines.  
Words such as please and thank you show the human side of the people behind that law firm. 
It is to the advantage of the law firm to reply.
Reviews help with prominence and the value of the company.
It is vital to get reviews through Google My Business. 
Consumers find GMB reviews more easily.
Establishing reviews through Facebook may help rankings.
Positive reviews with the BBB help rankings.
Strive to get five-star reviews.
Establish your firm with Google, My Business.
Developing and maintaining a website takes a lot of time. Business owners need to focus on running their business. There are available companies that business owners can go to, to create, update, and maintain a busy company's website.
You may also like: Top SEO Techniques You Should Be Using for Your Law Firm
Image Source: Shutterstock.com