Click here to get this post in PDF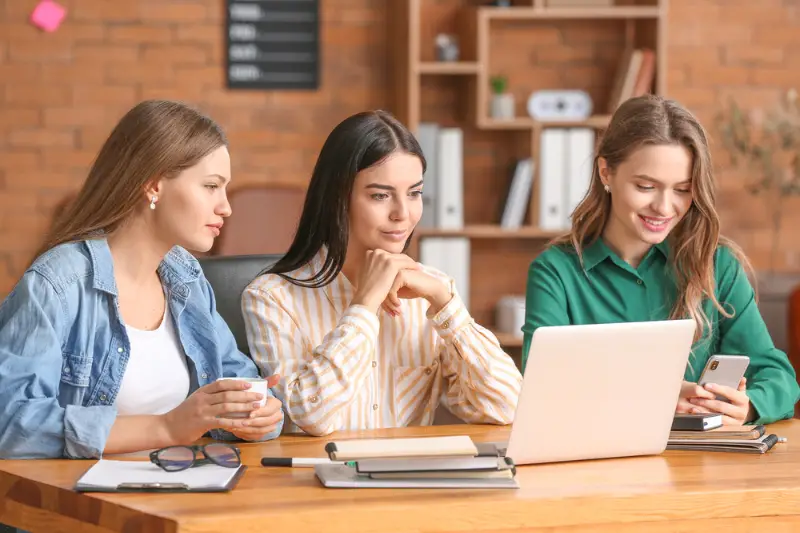 In our current era, adolescents have unprecedented access to digital tools and information that equips them to take advantage of new opportunities much more rapidly than previous generations. This opens doors to various career possibilities, from becoming a digital media influencer to an accomplished CEO.
However, the advancement of technology also brings its own set of unique challenges, especially for teenage girls. Continuous exposure to online platforms often subjects them to unrealistic beauty ideals, societal expectations, and stereotypical gender biases.
Without adequate support and direction, these challenges can adversely impact a young girl's mental well-being and confidence. This highlights why mentorship can be a powerful tool to help empower teen girls.
Why Mentoring Young Teens is Important
Many studies and extensive research have consistently highlighted the advantages of mentorship. This need for guidance and mentorship is particularly crucial for teenagers, who are at a pivotal point in their development and are experiencing various physical, emotional, and social changes.
Feelings of Inadequacy When Compared With Peers
Teenagers frequently find themselves measuring their worth against their peers, which can result in feelings of not being good enough or having lower self-esteem. This is where mentors can make a significant difference.
They can guide teenagers to appreciate that each person's path is distinct and that moving forward at their own pace is completely acceptable. Through building a safe environment for honest conversations, mentors can assist teenagers in dealing with these emotions and promote a more positive view of themselves.
Pressure to Establish Romantic Relationships
During adolescence, there's often a strong push to start romantic relationships, particularly as peer pressure intensifies at younger ages. This pressure can lead teenagers into relationships before they're ready, potentially resulting in negative experiences and shaping their long-term viewpoints on love and relationships.
Mentors can provide valuable support and advice to teenagers as they navigate these complex relationship dynamics, teaching them the importance of setting healthy boundaries and reassuring them that it's perfectly fine to wait until they feel physically and emotionally prepared to enter a relationship.
Societal and Academic Expectations
The expectations placed on teenagers by society and academics can be overwhelming. Whether it's pressure to excel in school, participate in extracurricular activities, or get a  job, teens can easily become overwhelmed and stressed when it comes to keeping their family and peers happy.
Mentors can provide a listening ear for teens to express their concerns and offer practical advice on balancing responsibilities and setting achievable goals. They can also be role models, showing teens that success is possible without sacrificing their well-being.
Mental Health and Substance Abuse Issues
Today's teenagers are increasingly grappling with mental health issues and substance abuse disorders. Unfortunately, these serious concerns are often shrouded in stigma, hindering conversations among younger groups. This lack of dialogue can lead many young adults to adopt damaging coping mechanisms.
In these situations, the presence of a mentor is invaluable. Mentors can help establish a safe space for teenagers to openly discuss their mental health challenges and experiences with substance abuse, free from judgment. By steering them toward trauma therapy or other professional services and offering steady emotional support, mentors play a crucial role in preventing self-harm and can even be life-saving.
How Empowerment Can Make a Difference
Empowering young girls plays a crucial role in boosting their self-confidence and enhancing their ability to make better choices. Encouraging girls to express their opinions, embrace new challenges, and have faith in their capabilities leads to a greater likelihood of success.
Offers Valuable Insights
Empowerment is not just about giving advice – it's about providing valuable insights to help teenagers navigate complex life issues.
Mentors who empower their mentees openly share their experiences and teach them lessons they learned themselves. This sharing of knowledge can significantly shape a teen's worldview, helping them make more intelligent decisions down the road.
Boosts Confidence and Self-Esteem
Empowerment is crucial in boosting a teenager's self-esteem. When teens feel empowered, they perceive themselves as more capable and ready to tackle new challenges as they come up.
This newfound confidence can permeate all aspects of their lives, from academic performance and personal relationships to their future career progression.
Helps Promote Resilience
Life is filled with achievements and setbacks, and resilience is the key to navigating these fluctuations. By empowering adolescent girls, we teach them to see failures not as a wall but as stepping stones that can be used for future challenges.
It's important for them to recognize that setbacks are a natural part of growth, and they have the inner strength and determination to surmount these challenges with persistence and effort.
Provides a Strong Support Network
Empowerment often requires a strong support network. This network could include mentors, peers, and family members committed to the teen's growth and development.
This support network can be instrumental during challenging times, providing emotional support and encouragement when needed. But more importantly, it shows the teen that they are not alone and that there are people who believe in their potential.
Effective Strategies for Mentoring Teen Girls for Success
While empowerment can come from various sources, mentoring is a highly effective way to guide teen girls toward success. Here are some strategies for effective mentoring:
Focus on Honesty and Trust
Honesty and trust form the bedrock of any successful mentoring relationship. Be open, transparent, and truthful in all your dealings with your mentees and encourage them to do the same.
Doing this will create a safe space to express their thoughts, ideas, and fears without feeling judged or ridiculed. Establishing this level of trust opens the way for meaningful conversations and more relevant guidance.
Identify Personal Strengths and Weaknesses
Everyone has unique strengths and weaknesses. Help your mentee identify hers. This self-awareness is crucial for personal development.
Recognizing strengths can boost confidence and self-esteem while understanding weaknesses can provide areas for improvement. Remember to focus not just on academic or career-related strengths and weaknesses but also on personal attributes and skills.
Recommending other proven strategies such as art therapy or other mindfulness routines can be great ways to help your mentee identify their strengths and weaknesses.
Listen Actively to Their Concerns
Active listening is a vital skill in mentoring. Pay attention to what your mentee says and how she says it.
Respond empathetically, showing that you understand her feelings and perspectives. This will make her feel heard and valued. Empathy can also help you provide more targeted and helpful advice, as it allows you to understand her situation better.
Encourage Goal-Setting
Setting goals is an effective strategy to provide inspiration and a clear sense of purpose for teenagers. It's beneficial to motivate your mentee to establish both short and long-term life goals.
Ensure these goals are easy to track and, most importantly, reasonable and achievable. Assist her in creating a step-by-step plan to achieve these goals and regularly review her progress.
Demonstrate Healthy Coping Mechanisms
Life is filled with challenges and setbacks. Equipping your mentee with healthy coping mechanisms to deal with these difficulties is essential.
This could include stress management techniques, problem-solving strategies, and emotional regulation skills. Teach by example – demonstrate how you constructively and healthily handle your challenges and setbacks.
Help Young Girls Achieve More in Life
Achieving a balance between career and academic accomplishments is vital, but it's equally important for teenagers to maintain a solid sense of self-worth and resilience. As a mentor, you're positioned to guide and nurture them in building these essential attributes.
By active listening, encouraging goal-setting, and demonstrating healthy coping mechanisms, you can empower young girls to reach their full potential while living a long and healthy life.
About the author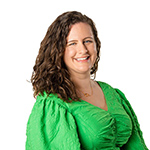 Visionary and healthcare entrepreneur by passion, Licensed Psychologist by training, Dr. Hannah Yang loves creating new possibilities in the world of mental health and wellness. Dr. Yang established Balanced Awakening in 2015 as a niche psychotherapy practice for women. As Balanced Awakening flourishes in Chicago, and soon Miami, she also loves to tap into her passion for design and Feng Shui to create fabulous environments for herself, her team, and clients.