Click here to get this post in PDF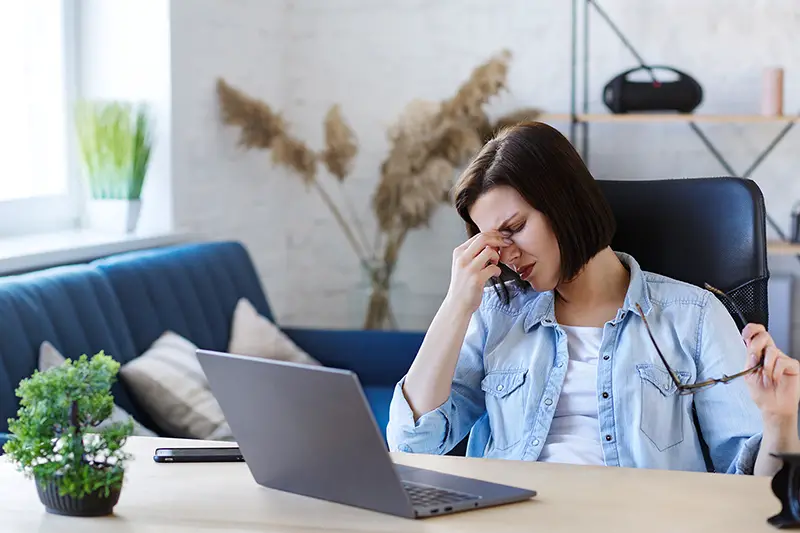 Stress is something that can make it tough for you to focus on the things that you need to get done. As a small business owner, it's going to be imperative for you to manage your stress levels well. If you don't have good strategies for managing stress, then it's going to make it tougher for you to succeed in your business endeavors. Read on to examine five important tips for managing your mental health and stress levels as a new small business owner. 
1. Don't Try to Do Everything By Yourself
One thing that many small business owners make the mistake of doing is trying to do everything alone. It's good to have a strong work ethic and to want to work hard so that your business will succeed, but one person can only do so much. Trying to do everything by yourself is only going to burn you out and make it tougher for you in the long run. Rely on others in your company and try to share the workload for the sake of your mental and physical health. 
2.  Get More Exercise
Getting exercise each day is actually going to make a big difference in your life. Exercise is great for managing stress because it can be an outlet for your frustrations. It can also help you to battle fatigue by boosting your energy levels and making you feel happier. Spending time each day exercising will release positive endorphins in your bloodstream that will make you feel much better mentally. 
You don't have to spend hours in the gym each day to enjoy positive results. Even just exercising for thirty minutes each day would be good. Simple exercise routines such as walking or jogging can help, but you can also find something that suits your current fitness level and the goals that you have for yourself. 
3. Sleep Matters
Sleep isn't something that you can continue to sacrifice if you want to be able to manage your stress levels properly. When you are sleep deprived, it's going to get even tougher to focus on what you're doing. You'll get stressed easier than usual, and you're just not going to do well. You should strive to get eight hours of sleep each night whenever possible. 
4. Turn to Your Support System
Turning to your support system when you're struggling with your mental health makes sense. You should have people that you can talk to when you're going through a tough time. Most entrepreneurs get stressed fairly often, and it helps to have people you can confide in and vent to. It'll make it easier for you to cope with the stress that you're under, and you also might get good advice from the people in your support system from time to time. 
5. Consider Online Therapy
Talking to an online therapist is one of the best ways to cope with stress and mental health struggles. Being a small business owner is hard, and sometimes you're going to feel like the weight of the world is on your shoulders. An understanding online counselor can always assist you when you need help. They will be able to help you put things into perspective while helping you to come up with methods to better cope with the stress of entrepreneurship. 
Online therapy is convenient even for busy professionals because you can set up appointments at times that are convenient for you. Click here to learn more about how you can get help when you're having a tough time with your mental health. Whether you're feeling depressed, anxious, or stressed, it's going to be a good idea to reach out. You don't have to try to face difficulties like this alone, and you always have people who will be there for you. 
You may also like: How to Look After Your Mental Health as an Entrepreneur
Image source: Shutterstock.com